A second medical opinion refers to a situation in which you seek medical advice about a particular medical condition or a set of symptoms from two doctors.
Typically, patients seek a second medical opinion in two different ways.
Firstly, if your general doctor refers you to a medical specialist, then you are actually seeking a second medical opinion from that specialist.
Let's say you have a cataract and your general doctor can treat the surface symptoms but is unable to detect the root cause. She may refer you to an ophthalmologist.
Although this situation may not be regarded as a second medical opinion by the majority of people, it is actually one due to the involvement of two doctors for one set of symptoms.
The second way in which second medical opinions are sought is when patients worry about their current doctor's diagnosis and proceed to see another doctor for a second opinion by themselves without having a referral from the first doctor.   
How does a second medical opinion work? 
When you request a second medical opinion, a doctor will be your main contact throughout your treatment. From beginning to end, they will make sure you get the information you need. It does not mean you will always have to choose between two different options – it can often reassure you that you are already heading in the right direction.
Most global health insurance plans from world-renowned health insurers provide you with clinical case management where you will have support all the way through. If you need treatment after receiving a second opinion, your doctor will continue to support you, offering guidance when you really need it.
When getting a second opinion with a leading health insurer, you will have access to a global team of more than hundreds of doctors supported by a network of over tens of thousands of specialists. All this is available at the end of the phone, from wherever you are, meaning that no face-to-face appointments are needed.
What difference does a second medical opinion make?
When getting a diagnosis, you will have a lot on your mind, and it might seem like another expert's opinion would only confuse you. However, getting a second opinion can be life-changing, and requires little effort from you. In accordance with Teladoc (Advance Medical), as many as 65% of cancer treatments are modified after using the second medical opinion service. This means you could avoid unnecessary treatment, and get it right first time, just by double-checking.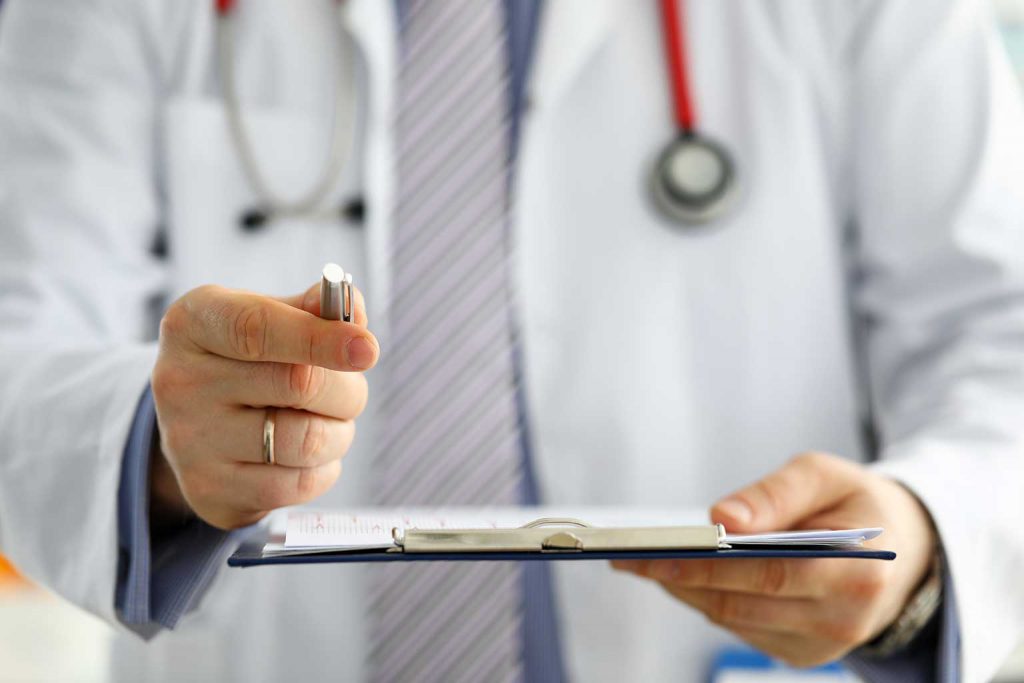 5 Signals You Should Seek a Second Medical Opinion
1. When the diagnosis is unclear
If you have gone through half a dozen tests with no conclusive results, a new doctor may be able to offer a fresh perspective and insights. If you're fortunate, that new doctor may have even successfully cured the same illness or same injury in another patient before. Does this mean you should always seek a second medical opinion when a diagnosis is uncertain? Not exactly. This is where the next determining factor comes in.
2. When you are diagnosed with a serious medical condition
This is perhaps the single biggest reason to seek a second medical opinion. If you are diagnosed with a serious condition, you are highly recommended to consult another doctor. However, what is considered as serious? Diseases such as celiac disease, cancer or multiple sclerosis are serious enough to warrant a second opinion. Also, if your doctor recommends surgery, it is worth seeking medical advice from another medical professional.
3. When you are recommended a controversial treatment
A serious diagnosis is not the only time "seriousness" should be considered when deciding to seek a second medical opinion. If your doctor recommends a controversial or risky treatment, such as an experimental therapy or medication that could cause unwanted side effects, it is also worth consulting another medical professional.
4. Your current treatment is not effective
Have you been seeing an allergist for years and noticed little improvement? Has six months of treatment for chronic headaches failed to cure your migraines? In situations where you don't see improvements to your health over an extended period, it may be a sign to consider seeing a specialist, or getting an outside opinion from another doctor. They may be able to provide alternative, more effective treatment.
5. When you lack confidence in your doctor
It is easy to forget that doctors are normal people like you and me. Just like normal people, sometimes a doctor does a poor job or is not experienced in curing your particular illness. Other times their diagnosis may go against information you have heard somewhere else.
List of medical insurers who provide a second medical opinion service
• Vumi