As one of the oldest medical insurance providers in existence Bupa have a long history of providing comprehensive cover and a proven track record on servicing. Get Bupa quotes online and see what health insurance policy they have will best match your needs.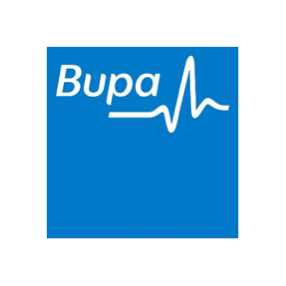 About
Bupa is a specialist provider of medical insurance. It provides cover and services to clients in over 190 countries. Founded in 1947, Bupa is one of the oldest medical insurers anywhere in the world. They operate in markets worldwide and provide health insurance cover to both corporate and individual clients.
Bupa has its Asia headquarters in Hong Kong, which has allowed local servicing to be conducted in the region. The result of this has meant that the on the ground servicing team are able to deal with a host of your questions and claims.
Bupa have a long standing reputation of providing expat medical insurance through their Bupa International plan and also through Bupa IHI. Both propositions have an array of benefits that satisfy the needs of expats the world over.
Free Bupa Medical Insurance Quotes
If you would like to receive a free quote for this or any of the medical insurance plans, complete the easy form at the top of this page. One of our health insurance specialists will be happy to assist you.
Got a question that is specific to you? Email [email protected]
Useful Info
Second Medical Opinion Service
You can have a second medical opinion at no extra cost.
They give all our members access to a world-class service from Advance Medical, a Teladoc Health Company (Teladoc) that offers
them a review of their diagnosis by an expert in the relevant field.
Teladoc is an independent organisation that specialises in providing medical opinions from the world's leading experts.
The service is designed to help with queries including:
what does my diagnosis mean?
is my diagnosis correct?
is the proposed treatment correct?
is there more information available about my condition?
is there an alternative treatment that would be better
for me?
Any member can access this service via their personalised website, MembersWorld, or by calling our general enquiries line
(+44 (0) 1273 323 563) and speaking to one of our advisers.
Their advisers will assess the case, and then pass details on to Teladoc. If appropriate they will assign a doctor to contact you
to discuss your case in more detail. If required, the doctor will help to gather all the relevant information, including tests, scans and reports.
Your details will be reviewed by one or more leading experts in the field, and a report is compiled which reviews your diagnosis and
treatment plan. If any changes are recommended, the report is discussed with your treating doctor. And because this is all done by correspondence, you don't have to travel anywhere to get your second opinion.
Providing access to this service is just one of the ways they go further for their members.