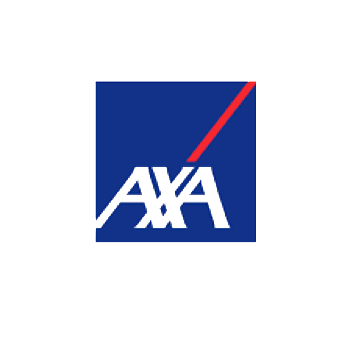 About
AXA Global Healthcare is widely used throughout the world and is among the most popular in Hong Kong, Europe and the Middle East. AXA Global Healthcare is a dedicated supplier of health insurance based in the UK and with servicing offices throughout the world. AXA are also widely considered to be the world's largest insurance brand.
AXA Global Healthcare is an award-winning insurer specializing in healthcare for the globally mobile and expat. AXA provide a range of services to assist come claim time. This includes 24/7 Health at Hand telephone helpline manned by healthcare professionals, telephone interpretation so any time of day or night, members can call and arrange for a skilled interpreter to come on the line and help.
The reach of the AXA network means that they are able to provide global coverage either by themselves or through their local partners. Working with 13 partners around the world to give their clients the choice of global, regional or local products AXA clients can benefit from access to over 12,000 hospitals around the globe. With an AXA international health plan they can settle bills directly and can even arrange to pay that hospital direct when they call to confirm their treatment is covered.
AXA provide a very unique security hotline with intelligence on more than 180 countries and 900 cities. This gives you the aid and information you need should you ever need to visit any dangerous locations. Personal medical case management means your own independent case manager will engage with experts from around the world to create and manage a personal care plan for AXA members and provide guidance to ensure they get the most appropriate treatment possible.
Having their own AXA customer online secure login website means that members can:
• Access their policy documents
• Confirm their treatment is covered.
• Make and track claims
AXA has flexible cover to suit you. They offer 4 different levels of cover that come with a choice of add-ons such as out-patient treatment, dental care and routine pregnancy. AXA also provide a unique travel cover add-on which takes into account the medical cover already on the plan, so members avoid paying twice for it.
Useful Info
Second medical opinion service
Our independent second medical opinion service offers a full review of your diagnosis and treatment plan, to make sure you're doing what's right for you. Whether you have unanswered questions, or you need some reassurance, it can be invaluable to double check with another medical expert. A doctor will manage the whole process, offering support and answering any questions you or your employees may have.
When getting a second opinion, you'll have access to a global team of more than 450 doctors¹ supported by a network of over 50,000 specialists. All this is available at the end of the phone, from wherever you are – no face-to-face appointments are needed.
How does it work?
When you request a second medical opinion, a doctor will be your main contact throughout your treatment. From beginning to end, they'll make sure you get the information you need. It doesn't mean you'll always have to choose between two different options – it can often reassure you that you're already heading in the right direction.
With clinical case management available with our global health plan, you'll have support all the way through. If you need treatment after receiving a second opinion, your doctor will continue to support you, offering guidance when you need it most.