Health Insurance Vietnam, Travel Insurance Vietnam, Life insurance Vietnam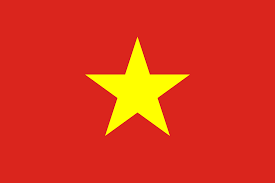 Overview
The Socialist Republic of Vietnam is a former French colony and is one of the world's last surviving one-party Communist states. During the last decade the Vietnamese economy has grown dramatically and attracted large inflow of overseas investment increasing the number of expats from overseas moving to the country.
Health Insurance Vietnam
When relocating to Vietnam looking at expat health insurance is an essential item all expats should have.
The healthcare system in Vietnam is respectable in urban centers however rural areas struggle to match these standards by some distance. In most areas in Vietnam, health care is provided at a substandard level by public medical facilities. There are often shortages of medicine and medical equipment. To ensure access to the highest level of health care available in Vietnam, it is highly recommended that all expatriates secure private medical insurance for the duration of their stay.
It is possible to find a sufficient level of care and English speaking staff at private hospitals in Hanoi and Ho Chi Minh City. While care is affordable, you'll want to be sure you have access to the best quality available while in Vietnam. Help keep costs down and manageable by purchasing international health insurance in Vietnam.
Travel Insurance Vietnam
Vietnam has many different places to travel to from ancient ruins, bustling modern cities to quite remote beaches.
If you are travelling to a rural area of Vietnam, finding a hospital might require a very long drive, and the services available there might feel substandard compared to what you are used to. For any serious injuries or illnesses, you may want to travel to the closest city for treatment.  It is because of this many travellers to Vietnam include emergency medical evacuation and repatriation on their Vietnam travel insurance plans.
All valuables, especially your passport, should be well secured at all times in Vietnam as there is often reports of pickpockets. Be especially vigilant on trains and buses, as both are favorite places where these pickpockets to operate. Many traveling to Vietnam include theft insurance on their travel insurance in Vietnam to protect themselves against this.
Roads and vehicles throughout Vietnam can be poorly maintained at times and driving conditions are often hazardous and road rules are customarily ignored. For your safety, always exercise extreme caution when crossing roads or driving around the country. This is important to consider when buying travel insurance in Vietnam so ensure that your policy will cover this.
Life Insurance Vietnam
Expat life insurance in Vietnam is something that everyone with a young family should look at. It is often the case that the main income generator for expat families in Vietnam is one person so the impact on the family should a death occur to this person is potentially catastrophic.
Life insurance in Vietnam can allow you to cherish your years more easily without the stress brought on worrying about what will happen to your loved ones after your death. Life Insurance in Vietnam will bring additional peace of mind as you take on a new life with new challenges to face.