Cambodia, with its rich cultural heritage and burgeoning expat community, offers an intriguing blend of history and modernity. As an expatriate in this dynamic nation, understanding Cambodia's healthcare landscape is crucial for your well-being. The thought of settling in Cambodia as an Expat can be an exciting one and there are many things to consider including what Cambodia's healthcare system is like. Healthcare in Cambodia is something that every Expat needs to be aware of during their expat life in Cambodia, so here are some important tips on using the medical system in the Land of the Khmer in 2023.
Table of contents
1. Cambodia Public Hospitals 
2. Private Healthcare in Cambodia 
3. Cambodia Medical Treatment and Dentist Prices 
4. Inpatient Care 
5. Cambodia Emergency Medical Services
6. Outpatient Care 
7. Cambodia Dental Clinics
8. Cambodia Expat Health Insurance
9. Our Advice 
1. Cambodia Public Hospitals
Only approximately a third of the population visit Cambodia public hospitals and the rest end up using Cambodia's private health system both domestically and internationally. This happens mainly because Cambodia public health facilities are substandard. The waiting times are usually very long and there are actually only a few of them especially in Cambodia's upcountry areas. Cambodia's public healthcare system, while improving, still faces challenges. Public hospitals are primarily funded by the government and offer medical services at lower costs compared to private facilities. However, they may be understaffed and lack advanced medical equipment. For routine check-ups and minor illnesses, public hospitals can be a cost-effective choice.   
2. Private Healthcare in Cambodia
Private healthcare options are expanding in Cambodia's urban centers. These facilities provide higher standards of care, shorter waiting times, and access to modern medical technology. Expats seeking a more comfortable healthcare experience often opt for private hospitals and clinics. Keep in mind that private healthcare services come at a premium cost. Private healthcare facilities are always more popular for expats residing in Cambodia because of their vastly superior quality medical services compared to the public ones. If any severe medical situation occurs, often you are advised to get medical treatment in Cambodia's adjacent countries such as Bangkok in Thailand, Ho Chi Minh City in Vietnam or even Singapore. In the private facilities in Cambodia there are medical translators, evacuation services and Western-educated medical practitioners, especially those in Phnom Penh. 
3. Cambodia Medical Treatment and Dentist Prices
Medical treatment and dental care in Cambodia generally come at a fraction of the cost compared to Western countries. Routine medical consultations, diagnostic tests, and dental procedures are significantly more affordable. This affordability has contributed to Cambodia's emergence as a medical tourism destination for procedures such as dental work and cosmetic surgery. Despite Cambodia's greatly affordable medical costs, the service availability is fairly limited, especially in the country's rural areas. This leads to a need in medical tourism abroad for many Cambodian residence as they will seek care outside the country.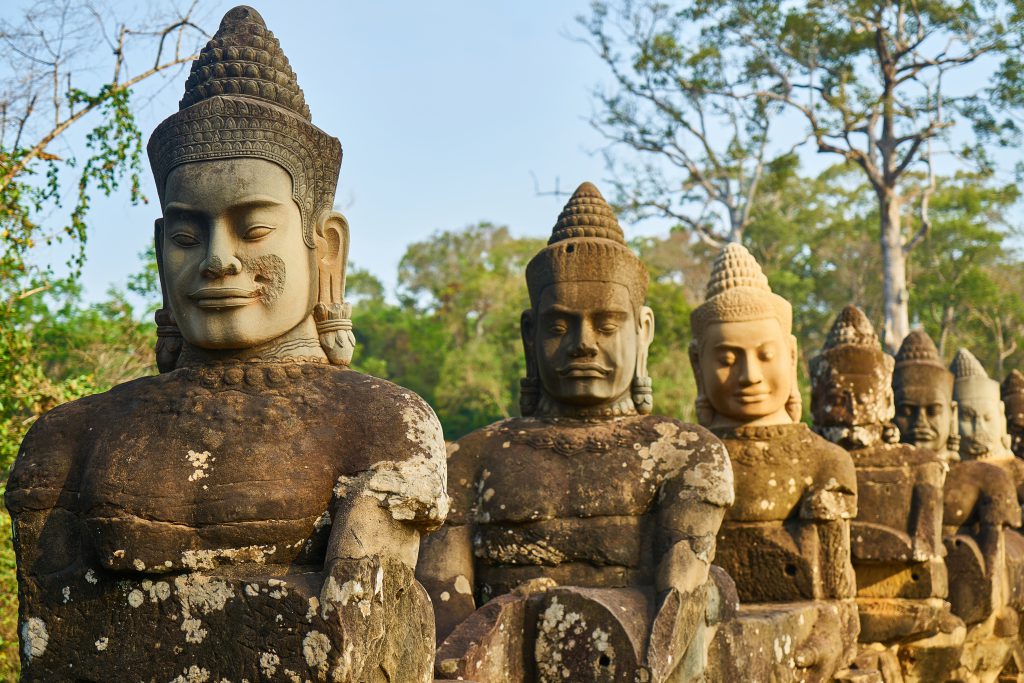 4. Inpatient Care
Inpatient care involves staying at a medical facility for a specified period for treatment or recovery. Cambodia's private hospitals offer comfortable inpatient facilities with personalized care. There are a few international and expat-friendly hospitals exist in Cambodia. They include Royal Phnom Penh Hospital in Phnom Penh, Sen Sok International University Hospital , and Sunrise Japan Hospital, some of which are foreign-owned. They have better medical facilities with English-speaking physicians and nurses in comparison to their local counterparts.
5. Cambodia Emergency Medical Services
The local emergency contact number in Cambodia is 119. This will provide you with an ambulance although its service might not live up to your expectation. It has been reported that you can call this number on occasion there is nobody responding to you! If this happens, you have no choice but to get to one of the largest expat-oriented hospitals so it is worth keeping a contact for one in your phone.
6. Outpatient Care
Calmette Hospital and Sihanouk Hospital in Phnom Penh are well known for outpatient care services. Khema International Clinic is also a great choice for expats and travelers alike. The cost of treatment is some of the best in Cambodia while still being competitively priced.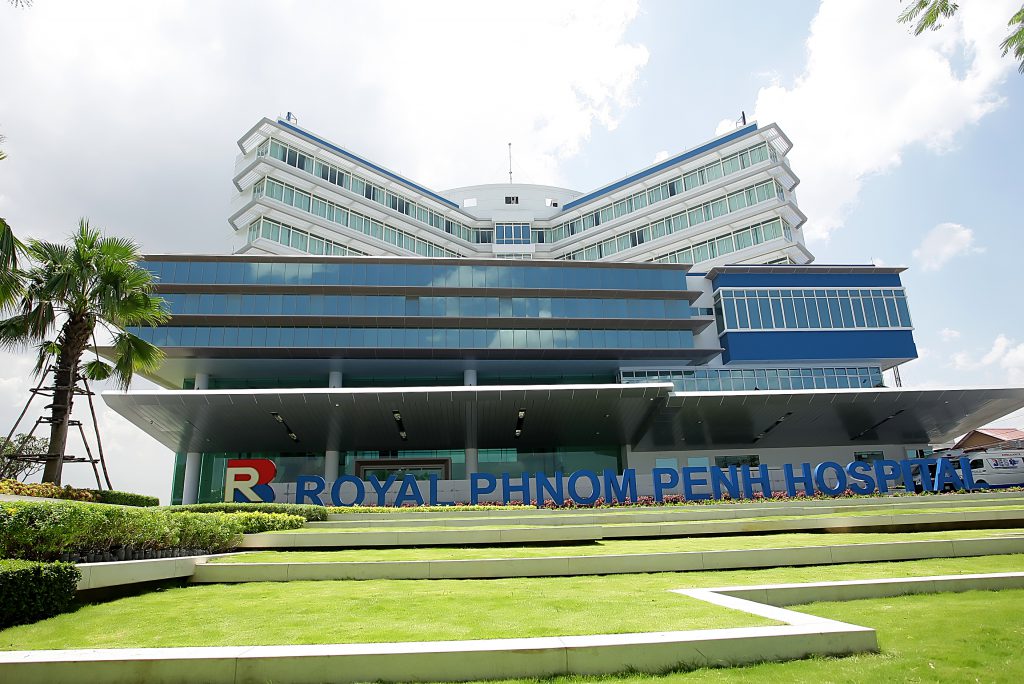 7. Cambodia Dental Clinics
Dental care in Cambodia is accessible and reasonably priced. Dental clinics, both public and private, provide a range of services from routine check-ups to advanced procedures. Many expats opt for dental treatments in Cambodia due to the affordability and quality of care. Unlike the typical environment of other types of medical services in Cambodia, the country's dental care is superb. In fact, the Land of the Khmer is well-known for dental tourism. Dentists in Cambodia (especially in Phnom Penh and Siem Reap) speak English fluently. Some of them have even been trained overseas.
Popular dental facilities in Cambodia include Roomchang Dental Hospital in Phnom Penh, K's Dental Clinic in Phnom Penh and International Dental Clinic (IDC) in Siem Reap.
8. Cambodia Expat Health Insurance
Health insurance is a crucial consideration for expatriates in Cambodia. While the local healthcare costs are lower, having comprehensive health insurance provides peace of mind in case of unforeseen medical emergencies or the need for specialized treatments. International health insurance plans tailored for expats are available to provide coverage across borders. In Cambodia, two essential categories of insurance are present. They are international insurance and local insurance. International medical insurers provide the often-preferred insurance in Cambodia for expats because of its richer benefits, including its higher flexibility and portability in contrast to the local one.
Cambodia is home to a range of insurers who are a best match with expats residing in China. The most frequently used expat health insurance plans in Cambodia that we find most popular among expats in Cambodia are from the following medical insurers: April, Cigna, Morgan Price and A Plus. Their plan range are all comprehensive and minimize their insurance premium rates.  
9. Our Advice
In case any emergency arises, it is always important to keep in mind the whereabouts of medical and dental care providers. Additionally, as an expat in Cambodia, always be mindful of what the medical expenses are in your particular area of the country. Medical evacuation is something that certainly should be considered having on your expat insurance policy as in a country like Cambodia with limited healthcare amenities it is a benefit that we see getting used by the Cambodia expat community a lot. It is always crucial to remember the whereabouts of medical and dental care providers in case any emergency case ever takes place.
At i-Brokers, we take great pride in offering the best service possible when it comes to insurance. 82% of consumers who compare insurance with i-Brokers find lower premiums. Can you afford not to? Click here to get a quote on your medical insurance. Choose an insurance plan that best suits your requirements and the needs of all the people you care about.