Welcome to the ultimate guide on the healthcare system and insurance in Singapore for expats. If you're an expat planning to move to Singapore, understanding the intricacies of the Singapore healthcare system is crucial. Singapore's cosmopolitan allure has made it a hub for expatriates from around the world. Amidst its vibrant cultural tapestry and economic dynamism, it's imperative for expats to comprehend the nuances of Singapore's healthcare system. This practical guide on utilizing Singapore's healthcare system for expats will provide you with essential information, tips, and insights to navigate the healthcare landscape effectively.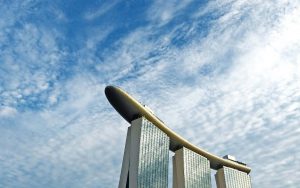 1. Public Healthcare 
Singapore boasts a robust public healthcare system that is accessible to both citizens and expatriates alike. The Ministry of Health (MOH) oversees the public healthcare infrastructure, ensuring high standards of care. Public hospitals and clinics provide an extensive range of medical services, from general practitioner visits to specialized treatments, all backed by a reputation for quality. As a matter of fact, Singapore's public healthcare facilities are exclusive for its citizens and permanent residents who are entitled to subsidized care based on their contributions to a national insurance scheme. Click here to learn more about Singapore's healthcare system. 
2. Private Healthcare 
For those seeking expedited appointments and personalized services, Singapore's private healthcare sector offers an array of options. Upscale private hospitals and clinics cater to the discerning expat population, providing shorter waiting times and luxurious amenities. Access to renowned specialists and advanced medical technologies sets the stage for a comprehensive healthcare experience. In Singapore private healthcare facilities are more costly than their public ones but they are also vastly better in terms of service. There are a smaller number of private hospitals than that of their public counterparts, these private medical venues are more geared towards expats residing in Singapore. Singapore expatriates typically turn to public healthcare providers if and only if cases of emergency happen.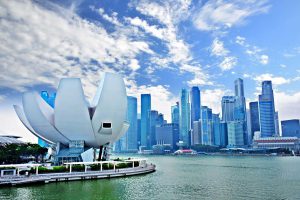 3. Cost of Medical Treatment 
While Singapore's healthcare standards are high, the cost of medical treatment is a concern for many. Medical expenses can vary depending on factors such as the type of treatment, the healthcare facility, and whether you're a public or private patient. It's prudent to be financially prepared for unexpected medical bills, especially for complex treatments and procedures. Three key factors causing Singapore's medical costs to skyrocket include aging population, advancement of healthcare technology and an unregulated medical pricing system.  
A rise in life expectancy, a decline in population growth, a reduction in the labour force, and hence a growth in the number of dependants all lead to an increase in Singapore's healthcare budget and healthcare costs. 
Innovative breakthroughs have resulted in new medical treatment alternatives that make early diagnosis possible as well as minimize the likelihood of medical errors. However, the treatment choices are expensive which contribute to the country's rising medical costs. 
Finally, ineffective and inefficient execution of healthcare services and inappropriate pricing and medical procedures for patients, medicine and hospitals all result in a boost in Singapore's healthcare expenses. 
On the whole, you are advised to know whether the benefits on your expat insurance plan correspond to the type of medical facility that you are visiting can help you save your healthcare costs in Singapore. Also be assured that your insurance covers all the necessary benefits where you don't have to pay out of your own fund.   
4. Inpatient Care 
Inpatient care, which involves staying overnight at a hospital for treatment, is a significant aspect of healthcare. Singapore's public and private hospitals offer well-equipped rooms, attentive nursing care, and a wide spectrum of treatments. The quality of care coupled with the convenience of comprehensive facilities ensures a comfortable and efficient recovery process. Many hospitals in Singapore provide excellent inpatient treatment. However, the three most popular ones include Gleneagles Hospital in on Napier Road which is next to Napier MRT station, Camden Medical Centre on Orchard Road and Mount Elizabeth Novena Hospital on Irrawaddy Road. 
5. Emergency 
Health emergencies can happen at any time, and Singapore's healthcare system is well-prepared to address them. Public hospitals provide 24/7 emergency services, offering immediate medical attention when it's most needed. Whether it's a sudden illness or an accident, rest assured that you'll receive timely and professional care. Singapore's national emergency number for public ambulances is 995. Using public ambulances is free of charge. The public ambulances have all the necessary medical equipment with a paramedic and two emergency medical technicians.  
Meanwhile, the non-emergency number for private ambulance services is 1777. This will get you to the nearest private hospital. These private services can be expensive although the fees vary from operator to operator. 
As an expat, you must always save the contact details of your nearest local embassy and consulate that you find most accessible if emergency cases ever occur.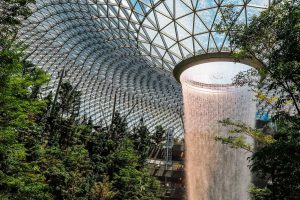 6. Outpatient Care 
Many community clinics (also known as polyclinics) in Singapore function in many ways including health screenings, immunization and general outpatient services. The most popular ones that offer excellent outpatient treatment include Geylang Polyclinic (Singhealth), Ang Mo Kio Polyclinic (NHG) and Toa Payoh Polyclinic (NHG). 
7. Dental Care 
In accordance with the Singapore Dental Association (SDA), approximately a third of Singaporeans seek alternative locations such as Malaysia or Thailand for their dental treatment if there are further rises in the costs of dental care.  
With that said, however, the most popular dental providers in Singapore include Nuffield Dental Kovan, Garden Dental Clinic which is next to Botanic Gardens MRT station and Q&M Dental Group with at least 66 locations island wide. Kindly check out here to see the address of your nearest branch.  
8. Insurance 
There are two key types of insurance in Singapore. They are international insurance plans and local insurance ones.  
Although there are advantages and disadvantages for both kinds of insurance, international insurance plans usually more popular with expats living in Singapore because their benefits are much more abundant than the local ones and have better service. These plans are also more flexible and portable in case whether you need to move to another country or you would like or get treated elsewhere. 
Singapore accommodates many health insurers who are a perfect fit for the needs of expats living in the island. They include Morgan Price, Now Health and Allianz which consist of comprehensive insurance policy and include specific deductibles that serve as a reduction in their insurance premium rates.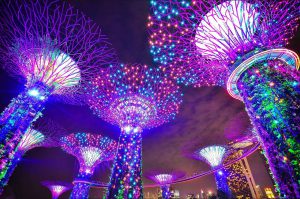 9. Our Advice 
It is always crucial to remember the whereabouts of medical and dental care providers in case any emergency case ever takes place. At i-Brokers, we take great pride in offering the best service possible when it comes to insurance. 82% of consumers who compare insurance with i-Brokers find lower premiums. Can you afford not to? Click here to get a quote on your medical insurance. Choose an insurance plan that best suits your requirements and the needs of all the people you care about.