Insurance for Expats in Singapore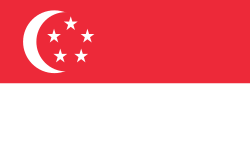 Overview
Singapore is often referred to as the Lion City, or the Garden City due to its densely populated island with tropical flora, parks and gardens. In 1819, Sir Stamford Raffles founded colonial Singapore as a trading post of the East India Company after the establishment of the British Raj. Since independence from the British Singapore developed rapidly as an "Asian Tiger" economy and is a major center for expats working in shipping, finance and technology.
Health insurance and Health Care in Singapore
If you're relocating to Singapore then expat medical insurance should be something that you should consider buying so you are covered instantly when you arrive. Health care in Singapore can be very costly so you need to think about private health insurance. Many insurers class Singapore joint with Hong Kong as the second most expensive place in the world for medical treatment.
The Singapore medical system is costly, however, it is also a highly rated health care system and many people have access to high-quality specialist medical treatment. Many medical insurance providers can help arrange full health cover plans suited to your individual needs, so that you and your family get the best quality treatment, however far you may be from home, and however long you plan to stay in Singapore.
Only citizens or permanent residents can access Singapore's public health care system, which is why most expats in Singapore take out private health insurance or have it provided by their employer as part of their expat package. It is important to carefully check the terms of any health insurance policy to ensure that it provides sufficient cover to meet your specific needs.
In Singapore, expatriates and foreigners will pay more anywhere than a Singapore citizen when it comes to health care treatment. Fees for services provided by doctors and hospitals in Singapore vary and may be difficult to predict. The only way to keep costs down and controllable is by purchasing expat health insurance while in Singapore.
If you are moving to Singapore, expat health insurance is something you need to purchase to avoid paying yourself for a possible very large medical bill. If an expat living in Singapore is unable to pay a bill incurred at a medical facility the government reserves the right to revoke a visa enabling them to stay in Singapore. This can result in deportation from Singapore due to the country's very strict laws.
Travel Insurance in Singapore
Singapore is generally safe and secure and is heavily policed. There is an uncompromising approach to law enforcement in Singapore, and the death penalty is still used. This does make Singapore a very much a crime free country however tourists should beware that Singapore has more laws than any other country globally and that what you may find to be acceptable in your country would be a criminal offence in Singapore.
There is no tolerance of public drunkenness and fines are issued for minor offenses such as dropping litter, chewing gum on public transport, and smoking in public places.
There is an underlying risk of terrorist attacks, notably in areas frequented by tourists and expatriates. Visitors are advised that participating in unauthorized public gatherings and processions, and the display or distribution of political material, is theoretically illegal, as is active membership of certain religious groups (including the Jehovah's Witnesses) and male homosexuality.
Vaccinations against rabies is suggested for those traveling to remote areas where an antidote may not be easily available. Travelers should also consider precautions against malaria. Hepatitis A vaccination is recommended if visiting areas where sanitation is poor; vaccination against Japanese Encephalitis is recommended if you're visiting areas with a risk of mosquito bites.
There is also a minor risk of dengue fever and taking basic precautions against mosquito bites is advised. Proper hygiene practices, such as diligent hand washing, are advised to guard against infections such as hand, foot and mouth disease.
Life insurance in Singapore
Singapore has usually been a place where expensive living has meant it is important that adequate life insurance is in place. Many people have a small life insurance benefit provided by their company. Ask yourself is this enough to provide for your family and dependents in the event of your death? In almost every case the answer to this is no. Additionally many companies don't provide this employee benefit. What would you do if your new employer didn't provide this?
A growing number of insurers are working with i-Brokers to supply discounts on many life insurance policies. It can be difficult with so many life insurance companies in Singapore but the task is certainly made a lot easier with our help and expertise to compare the market and make this a simple task.
The first thing to do when you visit the site is to decide upon the type of life insurance plan that you would like. How much would you like to cover yourself for? Input your information on the quote form and simply follow the easy instructions. You can always go back to at a later stage to amend the quote if you wish or do this.