Insurance for Expats in Cambodia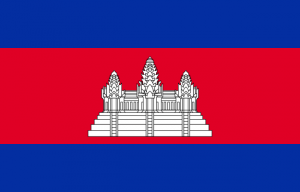 Overview
Cambodia, officially known as the Kingdom of Cambodia, is engrained in historical sights and stunning scenery. Previously a French colony, the country still has remnants of its colonial past mixed in with its ancient temple ruins.
Today Cambodia has one of the fastest growing economies in Asia, showing a significant increase over the last few years. Despite its advancing growth, the country faces numerous challenges and sociopolitical issues, including prevalent poverty and a lack of political autonomy.
Most expats who move to Cambodia settle in Phnom Penh. The capital has a large expatriate population, making it easy to meet other expats and make friends.
Health insurance in Cambodia
The Cambodian public healthcare system has seen a large amount of inefficiencies and poor levels of treatment. This has led to large scale development in the private healthcare sector. Most of all medical costs in Cambodia can be accredited to patients who use the private healthcare services of the country's top hospitals and medical facilities. As an expat living in Cambodia the private medical facilities are the only real answer for treatment if you wanted to seek medical care in the country.
Medical treatment at one of the country's top private hospitals is becoming gradually better to foreign nationals who are facing rapid medical inflation in their home countries. Going private in Cambodia is by no means cheap, however, the Kampuchea private healthcare system is a more cost efficient way for many expatriates to obtain the high quality service that they need at a charge that is much lower than what they typically associate with good healthcare.
Moreover, private international hospitals and clinics in Phnom Penh offer medical translations services and evacuations. These facilities house doctors who have trained in countries in the West.
The problem with private health care in Cambodia is the fact that there is limited choice in quality medical facilities and that patients are usually forced to use one of three major hospitals if they want the best treatment. This means that you can often experience longer waiting times and delays in service resulting in many expats choosing to get treated in neighboring countries like Thailand.
Travel Insurance in Cambodia
It might be one of Southeast Asia's smallest countries, but Cambodia can compete with everyone else when it comes to must see sights. Once the preserve of trailblazing backpackers, this formerly war-torn nation is now firmly established on the Asia travel circuit and has re-invented itself new home for gambling with new lavish casino complexes being built in recent years.
The main concerns about Cambodia are in reference to healthcare and safety, and while there is a developing network of top quality hospitals and medical facilities, these still are at the development stage and quality.
Many of the most important benefits of travel insurance in Cambodia are medical in nature, so be sure to check your policy before you go. As well as this there are other situations, from cancelled trips to delayed flights, from stolen cameras to lost baggage that you will want to be insured for with you Cambodia travel insurance policy.
When buying Cambodian travel insurance make sure that your plan has a high enough rate of coverage that an accident would be covered. An insurance plan that only covers USD 3,000 in care won't be much use to you if you get into a major accident. We suggest you look for a minimum of USD 50,000 for medical expenses, and at least double that for evacuation. Ideally, you'll be covered USD 200,000 for medical expenses and at least the same for evacuation.
Life Insurance in Cambodia
Expat life insurance in Cambodia is something that everyone with a young family should look at. It is often the case that the main income generator for expat families in Cambodia is one person so the impact on the family should a death occur to this person is potentially catastrophic.
Life insurance in Cambodia can allow you to cherish your years more easily without the stress brought on worrying about what will happen to your loved ones after your death. Life Insurance in Cambodia will bring additional peace of mind as you take on a new life with new challenges to face.