Health Insurance Myanmar, Travel Insurance Myanmar, Life Insurance Myanmar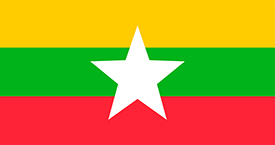 Expat Health Insurance Myanmar and Myanmar Health Care System
If you plan to become an expat in Myanmar, there are many different things you need to consider when it comes to medical care. The Myanmar health system is still developing throughout the country so here we have provided you with a practical checklist on using the healthcare system of The Land of the Golden Pagoda.
Public Healthcare
Public hospitals in Myanmar lack many basic medical facilities and equipment and can often be understaffed. According to the World Health Organization (WHO), Myanmar is among the last ranks in overall health system performance.
Medical inequities in Myanmar are obvious which is evident from the distribution of health care facilities and beds across the country. Even though most Burmese people reside in rural areas, most healthcare facilities continue to be concentrated in larger towns and cities such as Yangon and Mandalay.
Despite local medical care being available many wealthy Burmese locals and expats seek medical treatment abroad, mainly in India, Malaysia, Singapore and Thailand. The shortage of hospitals that have expertise in cardiology, kidney transplants, neurology and urology in Myanmar is a major reason for this
Private Healthcare
In Myanmar, there is a handful of private hospitals that have a wide range of specialists, modern equipment which is necessary to deal with emergency patients. Private healthcare providers are more in favor of expats residing in Myanmar because of their provision of superior quality medical services. Most of these private healthcare providers are located in Yangon.
Cost of

Medical Treatment
In Myanmar, health insurance was only provided for government employees by the government. For employees of international organizations this is catered for by private health insurance providers.
Myanmar's medical costs are fairly affordable. However, the availability of medical facilities is limited, particularly in the rural areas of the country, resulting in a necessity in medical evacuation and subsequently higher medical costs for both locals and expats.
In recent years the Burmese government has increased financial allocation to the health sector however the proportion locals and expats need to pay out-of-pocket is still one of the highest in the world.
Inpatient Care
In Myanmar, there are only a few hospitals well suited to expatriates. These hospitals include OSC Hospital in Yangon, Asia Royal Hospital in Yangon and Myat Thu Kha Hospital in Mandalay.
Higher-quality healthcare amenities with English-speaking doctors are provided at these medical venues in spite of their more expensive medical expenses in contrast to their local ones.
Emergency
The local emergency contact number in Myanmar is 192. This will allow you to get an ambulance despite its slow response times, the absence of English-speaking paramedics and that of decent medical equipment. Due to this, as an Expat, you are advised to visit private hospitals in Yangon and Mandalay, most of which operate more quickly and house more efficient private ambulance services.
Apart from the emergency contact number, you should keep in mind the contact details of your closest embassy that you find most accessible if emergency cases arise.
Outpatient Care
In Myanmar, it is convenient to see a doctor in an international outpatient clinic. Popular physicians for outpatient care include those from Bumrungrad Clinic Yangon in Yangon, Mandalar Clinic in Mandalay and International SOS Clinic in Yangon.
Outpatient treatment is relatively inexpensive in contrast to other Asian countries, even in the facilities with higher costs.
Dental Care
In Myanmar, dental care is less expensive than that of countries in the West and even its local neighbors in Asia.
Popular dental care providers include Evergreen Dental Care Myanmar in Yangon, Smile.Up Dental Clinic in Yangon and Mandalay Skin And Dental Clinic in Mandalay.
Expat Health Insurance Myanmar
In Myanmar, there are two main kinds of insurance: offshore insurance and onshore insurance. Despite the pros and cons of both types of insurance, offshore insurance is the most popular with expats in Myanmar because its benefits are much richer than its counterpart and have more comprehensive servicing levels. Another key reason that international insurance is the most popular with expatriates in the country is its flexibility and portability, in case you have to either relocate to or would like medical treatment in another neighbouring country. For instance, expats and affluent Burmese individuals even travel to either Thailand or Singapore for more comprehensive treatment and emergency care.
Myanmar houses many medical insurers who match the needs of expats residing in the country. They include Expacare, Luma, Morgan Price and Cigna, all of which have a wide-ranging insurance plan and embrace specific deductibles that can lower their insurance premium rates.
Our Advice
If any case of emergency happens, you are always advised to be aware of the whereabouts of medical and dental care venues. In addition, ensure you know what the medical costs are in your particular area of Myanmar.
Medical evacuation is something that certainly should be considered having on your policy because, in a country with limited healthcare amenities like Myanmar, it is a benefit that we see getting used by expatriates living in the country a lot.