Insurance in South Korea for Foreigners and Expats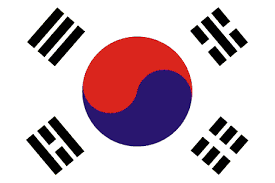 The official name of South Korea is the Republic of Korea (ROK). That is because its government claims to be in charge of the whole of Korea and does not recognize North Korea as separate. South Korea has one of the strongest economies in Eastern Asia.
Most expats is South Korea tend to be working on assignment from their companies The main industries are manufacturing and service industries, such as banking as well as teaching English as a foreign language.
Health Insurance in South Korea
South Korea has one of the most modern and developed healthcare sectors in Asia. It has many medical facilities, both public and private, that provide first class levels of care. Up-to-date medical facilities are broadly accessible in South Korea. However, treatment can be costly for non-nationals and English-speaking doctors can be difficult to find outside the major metropolises.
On arrival in South Korea, expats must first apply for the Alien Registration Card before being eligible to apply for their NHIP card. The payment structure is slightly different for expats, as the employer will pay 50 percent of the health insurance tax and the expat the other 50 percent. When a foreign national requires treatment at a health facility, they are still required to pay a small consultation fee.
One important point to note is that it can take a number of months to receive the Alien Registration Card, and during this time an expat is not covered by the scheme. It is therefore wise to consider purchasing a South Korea health insurance plan to ensure you are fully protected from the time you arrive.
Most health care facilities, particularly those in Seoul, will have an English-speaking doctor available to assist foreign nationals. Junior medical staff and nurses may not be able to speak English. There are a growing number of international clinics that now cater to foreign expatriates. Staff at these clinics can all speak English although it should be noted that medical costs are much higher. Overall, hospitals and clinics are generally well equipped.
Travel Insurance in South Korea
When traveling to South Korea visitors should be aware of the health risks associated with living in or visiting South Korea. As the country becomes more urbanized, pollution and sanitation have become an important issue. In addition to the air pollution that naturally develops across the country, South Korea is also affected by a seasonal "Yellow Dust" which consists of dust and sand particles blown over the peninsula from China. First time visitors to South Korea and East Asia in general may need to update or receive vaccinations prior to travel.
For travellers to South Korea it should be noted the crime rate is very low, petty crime (such as pickpocketing) exists in big cities such as Seoul and Busan. As in any city, be aware of your surroundings, don't walk alone at night, and use only official public transport and taxis.
Every so often, political and student riots become violent and have been terminated by the release of tear gas by riot police. It should be made aware to any people visiting South Korea that the country has the potential of engaging in war with its volatile neighbor North Korea and the treat of war is something very real.
Life Insurance in South Korea
Expat life insurance South Korea is something that everyone with a young family should look at. It is often the case that the main income generator for expat families in South Korea is one person so the impact on the family should a death occur to this person is potentially catastrophic.
Life insurance in South Korea can allow you to cherish your years more easily without the stress brought on worrying about what will happen to your loved ones after your death. Life Insurance in South Korea will bring additional peace of mind as you take on a new life with new challenges to face.