Insurance in Spain for Expats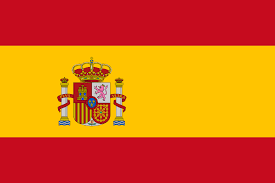 Overview
Spain is one the largest countries in Europe and predominately a catholic country, and as such many of the nation's local laws and customs reflect this.
It is home to many expats from around the world and boasts a large population of this community. Many expats have chosen Spain as a retirement destination as well as a place to work.
Health Insurance in Spain
Due to a high standard of living, many foreign nationals are choosing to relocate to Spain on a permanent basis. One of the biggest concerns facing these newly arrived expatriates is the quality and availability of healthcare in the country. Overall, the Spanish healthcare system is of an extremely high quality and able to provide a high standard of treatment and care. The majority of healthcare facilities in the country are well equipped with the latest technology and able to provide a myriad of treatment options.
Spain is able to offer high quality medical treatment and healthcare services to anyone in the country, however, if you are not a member of the national security scheme, or do not have quality health insurance, the costs at many of the best Spanish hospitals and clinics are extremely high.
Although the standard of public healthcare is high in Spain, most expats prefer using private medical amenities. With private healthcare, expats will be able to avoid the queues and waiting lists associated with the country's public system. The amenities of private hospitals in Spain are typically excellent and normally provide high quality and attentive service for patients.
The private health care system in Spain can be unbelievably costly. It is important that all expats intending to use it take out comprehensive international health insurance. The cost of some treatments in private health care facilities can be very high.
We can provide international medical insurance plans that will afford you and your loved ones the protection that you need anywhere in the world. Spain expat health insurance plans that we can offer to expatriates living in Spain, or Spanish nationals around the world, will provide you with a number of coverage benefits including hospitalization, out-patient treatment, maternity and dental, specialist consultations, alternative therapies, complimentary medicine, and emergency evacuation.
Travel Insurance in Spain
Every year millions of tourists visit Spain. Most visits are trouble free and the main incidents for which foreign nationals will require consular assistance is with regards to cases of petty theft and lost or stolen passports.
There have been incidents of assault in Spain that target tourists in popular tourist hot spots. As such you should be cautious and avoid traveling alone or in poorly lit areas.
There is a high accident on Spanish roads. It is recommended that you take steps to familiarize yourself with Spanish Driving regulations, and should you choose to drive while in the country, practice extreme care at all time.
Under Spanish law anyone under the age of 18 is considered to be a minor and will need parental or adult supervision. If an unattended minor comes to the attention of Spanish officials they may be placed into a 'minor's home' until a legal guardian is found.
While in Spain you must carry some form of identification on your person at all times. Failure to do so can result in a fine or arrest.
Currently there is a high global threat from terrorism. The Spanish government states that there is also a high threat of terrorism in Spain due to certain ongoing local political situations. In the event of a terrorist attack, stay calm and follow the directions of government officials.
Life Insurance in Spain
Expat life insurance in Spain is something that everyone with a young family should look at. It is often the case that the main income generator for expat families in Spain is one person so the impact on the family should a death occur to this person is potentially catastrophic.
Life insurance in Spain can allow you to cherish your years more easily without the stress brought on worrying about what will happen to your loved ones after your death. Life Insurance in Spain will bring additional peace of mind as you take on a new life with new challenges to face.