Insurance for Expats in Malaysia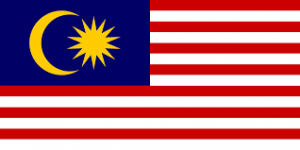 Overview
Malaysia is an ideal destination for expats considering moving to Asia. The country consists of two different geographical regions separated by the South China Sea – mainland Peninsula Malaysia and East Malaysia (the Sarawak and Sabah region of Borneo Island and 13 diverse states).
With a vast mix of cultures and nationalities, Malaysia offers expats a lifestyle replete with first-world comforts and conveniences, while still allowing for a sense of adventure through its easily-accessible jungles and island getaways. It is a melting pot of cultures and offers expats an energetic lifestyle.
Malaysia's Health Care System and Health Insurance Malaysia
When relocating to Malaysia, expat health insurance is an important item to research. The health care system in Malaysia is flourishing thanks to well-trained physicians and investments by the Malaysian government.
Because of the high quality of health care in medical fields such as cardiology, ophthalmology, dentistry, orthopaedics, gastroenterology, plastic and general surgery and screening, Malaysia has become one of the most important healthcare hotspots in Southeast Asia.
As an expat, you will not be seen in a public hospital unless you have public health access, which for an expatriate can only be claimed if your employer provides it to you as a benefit of your employment. Treatment at public hospitals is very affordable and of high quality, but the facilities do suffer from long waits (months for some procedures or surgeries) and periodic shortages as they deal with the large population.
Private hospitals exist purely for those who opt to purchase private health insurance as required by the Malaysian government. They are a good choice if you need to be seen or treated immediately, but do have their shortcomings; since they are not funded by the government they are continually trying to make money, and there is a history of doctors ordering unnecessary tests and medications in an effort to charge more. However, Malaysia's private health care is generally less pricey than what most expats from North America and Western Europe would expect to pay in their home countries.
For well visits or to see a doctor about a minor ailment or illness, consultations are available at both public and private hospitals to patients with or without international health insurance in Malaysia. While procedures vary by facility, there are generally no appointments made. You arrive, enter yourself on the wait list, and hope there are not many ahead of you.
Visits themselves are quite affordable, but tests, vaccinations, and drugs may add up. Most facilities require you to pay in cash before leaving; you can then submit your receipt to your international health insurance plan
Since many opt for private facilities to take advantage of shorter wait times, expat health care in Malaysia can add up. Help keep costs down and manageable by buying international medical insurance in Malaysia
Travel Insurance Malaysia
Malaysia is now a popular holiday destination for many people all over the world. Known primarily for its famous beaches and resorts like Langkawi, Penang and Sabah and as a major business destination in the capital Kuala Lumpur. This, along with some of the most incredible Buddhist architecture, fantastic cuisine and budget prices make Malaysia one of the most popular holiday destinations in the world.
Wherever your trip to Malaysia takes you, having a great travel insurance policy can give you the peace of mind to enjoy yourself without thinking of the 'what ifs'. With i-Brokers, you have the opportunity to choose your own policy which fits your needs and budget, allowing you to tailor your travel insurance to your budget.
Popular benefits for travel cover in Malaysia include:
Medical Cover

Accident Cover

Adventure sports, like scuba diving

Flight cancelations
Theft of personal belongings
Remember to purchase travel insurance when travelling in Malaysia. Read the fine print for any policy to know what's covered, what isn't and what to do in the event of an emergency
Life Insurance Malaysia
Expat life insurance Malaysia is something that everyone with a young family should look at. It is often the case that the main income generator for expat families in Malaysia is one person so the impact on the family should a death occur to this person is potentially catastrophic.
Life insurance in Malaysia can allow you to cherish your years more easily without the stress brought on worrying about what will happen to your loved ones after your death. Life Insurance in Malaysia will bring additional peace of mind as you take on a new life with new challenges to face.