Welcome to the ultimate expat guide on the healthcare system and insurance in Israel. If you're an expat planning to move to Israel, understanding the intricacies of the Israel healthcare system is crucial. This practical guide on utilizing Israel's healthcare system will provide you with essential information, tips, and insights to navigate the healthcare and insurance landscape effectively. As an insurance broker specializing in serving expats, our goal is to make your transition to Israel as smooth as possible, with a strong focus on your healthcare and insurance needs. Further information on Insurance in Israel for expats can be viewed here. As an expat in Israel, it is important for you to understand how the medical system in the country works. Costs of medical treatment in Israel vary considerably to your home country. Hence, we have put together a hands-on expat guide that you can use when it comes to utilising healthcare services in Israel.
1. Public Healthcare in Israel
The government of Israel financially supports public healthcare providers and health funds operate them.
In Israel, public hospitals offer shared rooms for their patients and are frequently noisy due to medical staff's constant check on patients. Visiting hours in these public hospitals are limited to a few hours per day. In comparison to private hospitals, services in public hospitals are below standard and might not live up to the expectations of American expats.
2. Private Healthcare in Israel
In Israel, non-state organisations fund private hospitals which hire private medical staff. Although public and private hospitals provide decent medical treatments, private hospitals have better facilities and patient care.
Private hospitals in Israel offer patients with private rooms which resemble hotel rooms rather than ordinary hospital rooms. In addition, they provide decent TV and internet access, restaurant-quality cuisine at their cafeteria. Several private healthcare providers even arrange an extra bed for visitors to have an overnight stay with patients.
3. Cost of Medical Treatment in Israel
Israel is one of the world's most popular medical tourism destinations with over a hundred thousand American expats living in the country. International patients, especially American expats visit hospitals in Israel to have specialised surgeries. In a survey of 48 countries in 2013, Israel's health system was ranked fourth in the world in terms of efficiency, and in 2014 it ranked seventh out of 51. In 2015, Israel was ranked sixth-healthiest country in the world by Bloomberg rankings and ranked eighth in terms of life expectancy.
You can secure high standard healthcare in Israel at lower medical costs in contrast to getting the same medical procedures in your home country.
Comparison of Medical Procedure Costs between the U.S. and Israel
| | | |
| --- | --- | --- |
| Medical Procedure | USA | Israel |
| IVF Treatment | USD 18,000 | USD 5,500 |
| Hip Replacement | USD 42,000 | USD 37,500 |
| Heart Bypass | USD 125,000 | USD 27,500 |
Source: https://www.health-tourism.com/medical-tourism-israel/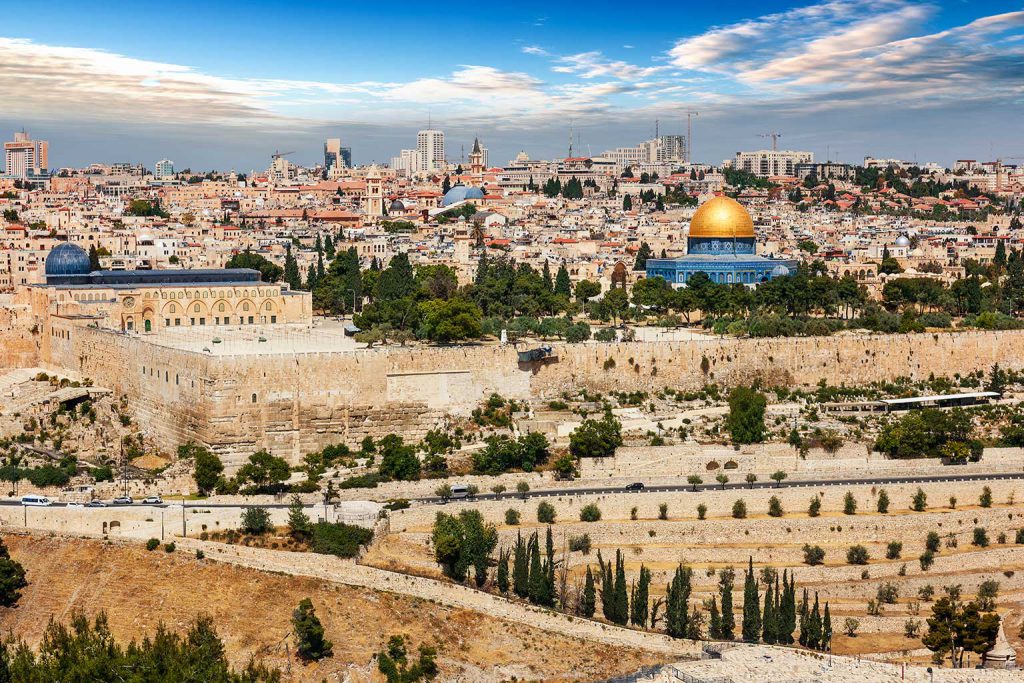 4. Inpatient Care in Israel
Assuta Hospital in Tel Aviv, Tel Aviv Doctor in Tel Aviv and ALYN Hospital in Jerusalem and are some of the best examples of expat-friendly in Israel for inpatient care.
American expatriates will experience superior healthcare services at these hospitals despite their higher medical charge in comparison to their local medical facilities.
5. Emergency
American expats can call 101 for Israel's national ambulance service. The country has an excellent system of emergency response which meet the standard of American expatriates. All emergency patients are well accepted at hospitals in Israel.
If you experience a major emergency case, you are advised to contact Magen David Adom (MDA) which is Israel's emergency response society. The staff of over a thousand members from this organisation offer patients with emergency services and typically move patients to nearby hospitals in a matter of less than ten minutes.
Knowing basic Hebrew words such as ambulans (ambulance), atsiloo (help) and srefah (fire) will be helpful when it comes to a medical case of emergency in Israel.
6. Outpatient Care in Israel
Matzpen Clinic in Tel Aviv and Tel Aviv Doctor in Tel Aviv are well-known for outpatient care. Shaare Zedek Medical Center in Jerusalem is also an excellent choice for expats and travelers alike. The medical expenses in these cities are some of the best in Israel and competitively priced at the same time.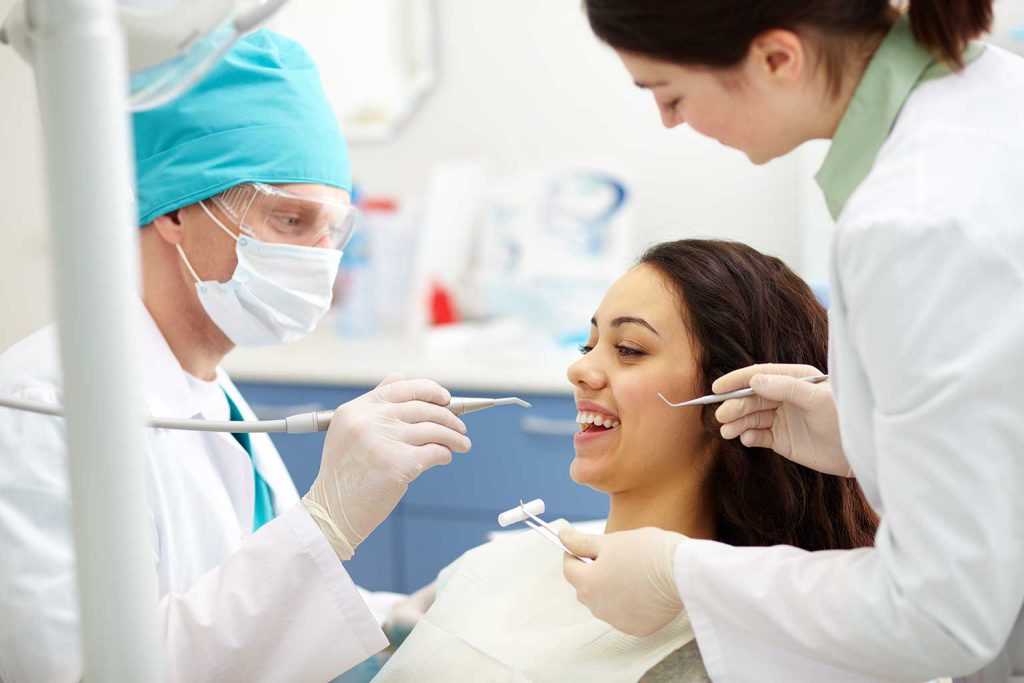 7. Dental Care in Israel
Dr. Doron Pedazur Clinic in Tel Aviv, DanteDental Clinic in Tel Aviv and Kurer Jackson Dental Office in Jerusalem are some of the most popular dental clinics with American expats residing in Israel.
Dentists in these clinics in Israel provide high standard dental care and fluently speak English. Therefore, you are advised to check out their excellent reviews online yourself.
8. Insurance in Israel
In Israel, The National Health Insurance law ensures that all permanent residents of Israel would be insured for medical care, including hospitalization. American expats must register with one of the health-care organizations when they arrive in the country and are exempt from payment during their first year in Israel.
Israel's good quality health service comes at a price. Israel has one of the most expensive healthcare systems in the world. While Israel's socialized health system is designed to compensate for this, it does not cover tourists and non-permanent residents, who should take out insurance privately, either with an Israeli company or with an international insurance company.
Employers of American expatriates are required to provide them with private insurance equivalent to the benefits package Israelis are insured for, but in practice these policies are often more limited, and may not cover prior diseases or chronic conditions, and may also be difficult to renew if you fall ill.
The advantages of global medical insurance cover for expatriates deciding to live in Israel are several. If you were to be insured locally, should you develop a serious condition while in Israel you might have difficulty obtaining health insurance in the future outside the country with another insurer. You can also obtain a global insurance policy that is not tied to your employer and will stay with you should you decide to move jobs.
Many of the policies we provide also cover medical evacuation and repatriation to your home country. This can provide peace of mind to expatriates who want to know that they can be treated at home in a familiar environment should the worst come to the worst, without having to worry about the high financial costs of sudden emergency repatriation.
9. Our Advice
Always be mindful of the whereabouts of hospitals and dental clinics and what the costs of medical treatment are in your particular location of Israel.
Select an insurance plan that best fit your location and requirements as well as those of your loved ones. At i-Brokers, we take great pride in offering the best service possible when it comes to insurance. 82% of consumers who compare insurance with i-Brokers find lower premiums. Can you afford not to? Click here to get a quote on your medical insurance. Choose an insurance plan that best suits your requirements and the needs of all the people you care about.
Get in touch.
Why wait? Join the 82% of savvy expats who save big by comparing Insurance Premiums with i-Brokers. 
Get a Quote Here