Having to be away from friends, colleagues and family in your home country for a long time can be a real challenge.  
One of the things that causes this process to be more comfortable is the growing expatriate communities in major cities all over the globe. 
Cities with large expat communities can make you feel peace of mind as they can be someone you can rely on and consult with whenever you have problems or interesting things to share while in the host country. 
Therefore, in this article, we are going to share with you the cities that accommodate the best expat communities in the world. 
Bangkok 
Thailand's capital city of Bangkok is renowned for its temples that offer a stark contrast to the towering skyscrapers.  
While the city is one of the most popular tourist destinations in Southeast Asia, Bangkok is also a draw for thousands of expatriates who prefer its affordable cost of living, a stable economy, the relative ease of doing business, plus the vibrant culture and warmth of Thai people, and a more laidback lifestyle. 
The current expat communities are composed of nationals from the rest of Asia, notably Japan, South Korea, and China. This is followed by European nationals, Americans and those hailing from Africa.  
There are also increasing numbers of migrant workers from countries that border Thailand such as Cambodia, Laos, and Myanmar, who work in Bangkok. 
Many expats have also pointed out that despite living in the city, they're able to have a more relaxing lifestyle, giving them a lot of time to explore the country's provinces or to travel through the rest of Asia. 
The other aspects of expat living, like the quality of healthcare and education available, should also be considered.  
With Thailand promoting itself as a hub for medical tourism, more foreign visitors are finding their way to the country's hospitals to get treatment.  
Bangkok itself is home to a majority of the country's doctors and medical providers, including over 40 public hospitals, 98 private hospitals, and nearly 4,000 registered clinics.  
The country has a universal healthcare system in place but most expatriates opt to get private health insurance for themselves for added coverage.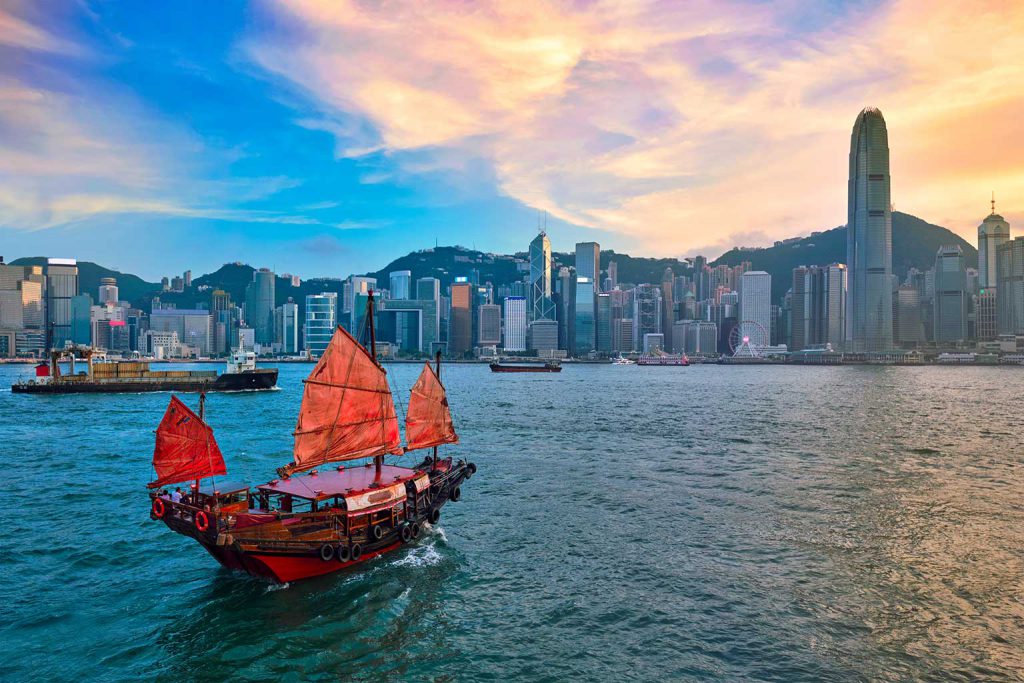 Hong Kong 
Hong Kong, which translates to 'fragrant harbour', is a vibrant and exciting city. The frenetic mix of modern skyscrapers and vast mountains makes this place truly unique and mesmerising. 
As Hong Kong is a major international financial centre, has low taxation and high standard of living, it is a magnet that has long attracted expatriates from all over the world. 
The expat community in Hong Kong is incredibly friendly and it's practically impossible not to network and socialise. If you want to make new friends, meet peers in your industry or find someone who shares similar interests then there will be a meet up group for you! Socialising is a big part of living here and a great way to network and meet people is to get involved with one of the Hong Kong sports clubs. 
Bali 
Yes we know this is not technically a city but Bali is certainly deserves it's place on the list. One of the most obvious reasons more and more expatriates are choosing to pack up and move to Bali is its low cost of living. While notably higher than other popular Southeast Asian countries like Thailand, Vietnam and Cambodia, for life on a tropical island, it's still pretty inexpensive. 
Bali offers a rare blend of great cultural and dining options, tropical scenery, friendly locals, interesting expats, and cheap prices that is hard to match. 
Perhaps the best place to experience the deeper layers of Bali and still have a solid community of retirees, expats, and location independent workers, is Ubud. Many people moving to Bali come here and don't get around to leaving. It is a place that is still very traditionally Balinese, but offers a great mix of East and West on a basic budget of under $1,000 month for a single person or $1,500 for a couple. 
Singapore 
One of the reasons many expats cite for loving Singapore is its location within Asia. It's at a central point in Southeast Asia, making it easy to travel to nearby countries such as Malaysia, Vietnam, and Thailand. 
Expats with no Asian language knowledge will have no problem finding their feet in Singapore. While the country's national language is Malay, everything is done in English — as it is the most common additional language. 
Three in four expats in Singapore said that the country has a very good transportation infrastructure. It's praised for being clean, cheap, and air conditioned — all very important things if you want to avoid walking long distances in the Singaporean heat and humidity.   
One thing that often scares would-be expats is the thought of being on their own and not having any friends in their new home. Luckily, Singapore is so popular among expats (there are over 1.5 million!), you'll be able to meet people from around the world when you live here! And lucky you don't have to just go to a bar and hope for the best, but you can connect with people online first: simply sign up as an InterNations member to join the Singapore Community for free! 
Tokyo 
There are a lot of expats in Tokyo and the community is quite diverse nowadays.  
Due to Tokyo's large expat community, it's not difficult to find the services you require all in English. This includes services like moving companies, doctors as well as real estate companies. These services can be a lifesaver especially if you don't speak any Japanese. 
English teaching is still a large industry for expats living in Japan. With 41 official international schools and at least 50 language academies in Tokyo alone, if you want to teach in Japan, there will be some good options. 
This is definitely one of the things that make living in Tokyo so good. Sometimes you miss interaction with people who are culturally similar to you, who understand your sense of humor and who you find it easier to get along with. 
Kuala Lumpur 
Due to the prevalence of social forums for expatriates residing in Kuala Lumpur, the capital of Malaysia is one of the cities that expatriates find most comfortable to relocate to in Asia. Those forums can be platforms where you can exchange tips and experience with other fellow expatriates.  
Life in Kuala Lumpur is full of energy and enthusiasm with great food and diverse culture. Additionally, it has a comparably inexpensive cost of living and is a gateway to the rest of Asian countries. These are the reasons why it is undeniably a magnet that attracts many expatriates from all over the world.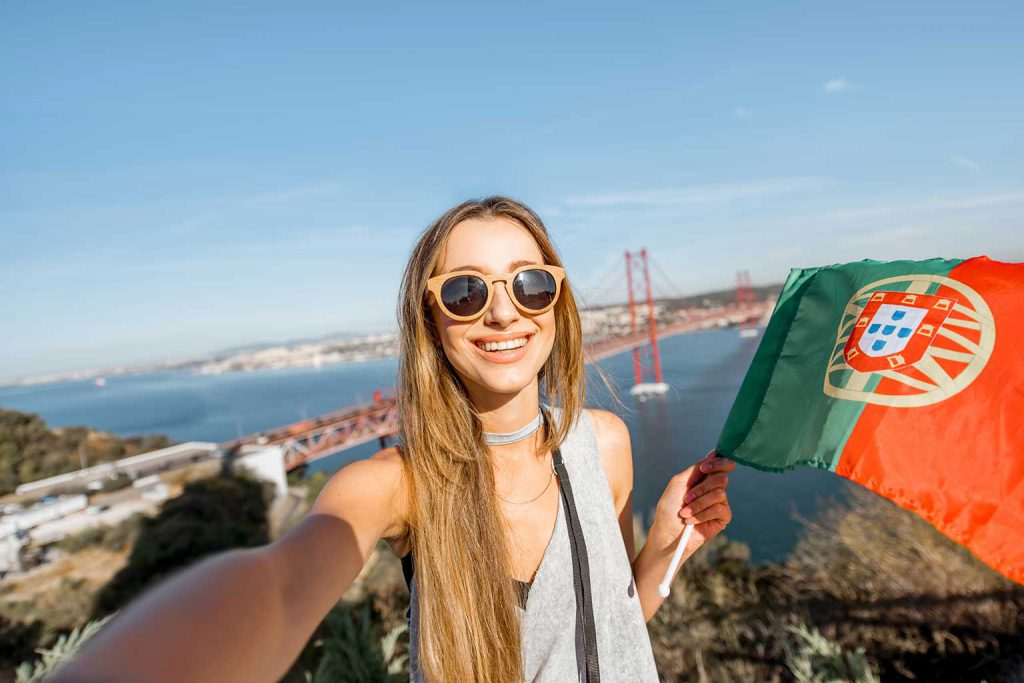 Lisbon 
Because of its modernity, its growth of startup hub and its economic recovery, Lisbon, the capital of Portugal, draws plentiful attention from expatriates especially those in the younger generations.  
Expatriates love Lisbon due to its relatively inexpensive cost of living and excellent climate with many adjacent beaches within a driving distance. A large number of expatriate residents in the capital of Portugal say that Lisbon is like their second home. 
In addition, there is a rapid increase in international expat communities, especially British ones in Lisbon. 
Ottawa 
If you decide to relocate to Ottawa, the capital of Canada, you will be part of a diverse multicultural community of over a hundred thousand expatriates. Additional thousands of expatriates are moving to Canada every year.  
Ottawa is popular among expatriates because it is one of the cities in Canada that receive the most sunlight and it offers a great number of academic and job opportunities.  
Workers in the capital of Canada has the highest education in comparison to those in other cities. The majority of them work in the service sector.  
Sydney 
Sydney, the capital of New South Wales and one of Australia's largest cities, attracts thousands of expatriates every year. There is a relatively large number of expatriates residing in the Eastern Suburbs of the capital. Its magnet is its well-known beaches and short distance to the downtown. 
Hundreds of expatriates who are already settled in Sydney are there to welcome you to your new residency.    
Taipei 
In accordance with InterNations' Expat Insider Study, Taipei, the capital of Taiwan, is voted as one of the best cities in Asia to relocate to.  
The reason for this is Taipei has lower cost of living and relatively better quality of life than its nearby countries.  
Since many multinational corporations are now having offices in the city, it is turning into one of the worldwide center for many sectors with a variety of opportunities of employment and finance.  
According to the survey, the locals are some of the most affable and most welcoming in the world.