Insurance in Israel for Foreigners and Expats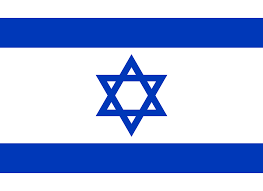 Overview
Israel is a country with a rich history, a home to people of many different beliefs and customs, and a place where tradition and modernity meet and interact in a myriad of ways.
It's an attractive expatriate destination, and its historical sites, beaches and fascinating landscape have all contributed to a rise in tourism in the country.
Health Insurance in Israel
The National Health Insurance law ensures that all permanent residents of Israel would be insured for medical care, including hospitalization. Expats must register with one of the health-care organizations when they arrive in the country and are exempt from payment during their first year in Israel.
Israel's good quality health service comes at a price. Israel has one of the most expensive healthcare systems in the world. While Israel's socialized health system is designed to compensate for this, it does not cover tourists and non-permanent residents, who should take out insurance privately, either with an Israeli company or with an international insurance company.
In Israel, employers of expats are required to provide them with private health insurance equivalent to the benefits package Israelis are insured for, but in practice, these policies are often more limited, and may not cover prior diseases or chronic conditions, and may also be difficult to renew if you fall ill. The advantages of global medical insurance cover for expatriates deciding to live in Israel are several.
If you were to be insured locally, should you develop a serious condition while in Israel you might have difficulty obtaining health insurance in the future outside the country with another insurer. You can also obtain a global insurance policy that is not tied to your employer and will stay with you should you decide to move jobs. Many of the policies we provide also cover medical evacuation and repatriation to your home country.
This can provide peace of mind to expatriates who want to know that they can be treated at home in a familiar environment should the worst come to the worst, without having to worry about the high financial costs of sudden emergency repatriation.
Travel Insurance in Israel
The Israel Ministry of Tourism has had some success in making Israel a popular destination for expats.
Areas like the West Bank or the Gaza strip are notoriously dangerous destinations and travel insurance is a must for anybody interested in visiting for any period of time.
Life Insurance in Israel
Expat life insurance in Israel is something that everyone with a young family should look at. It is often the case that the main income generator for expat families in Israel is one person so the impact on the family should a death occur to this person is potentially catastrophic.
Life insurance in Israel can allow you to cherish your years more easily without the stress brought on worrying about what will happen to your loved ones after your death. Life Insurance in Israel will bring additional peace of mind as you take on a new life with new challenges to face.