Welcome to the ultimate expat guide on the healthcare system in Bangkok, Thailand. Bangkok is Thailand's capital and most populous city with the largest expat community in the country. When you become part of Bangkok expat community, there are many dozens of things to consider. The costs of medical treatment are no exception and become very important when you get ill in Thailand. These medical expenses vary from hospital to hospital which is why we have put together a Bangkok expat guide about how to effectively use the medical system of Bangkok and which healthcare facilities in Bangkok you are supposed to visit.  If you're an expat planning to move to Bangkok, understanding the intricacies of the Thai healthcare system is crucial. This practical guide on utilizing Bangkok's healthcare system will provide you with essential information, tips, and insights to navigate the healthcare and insurance landscape effectively.  As an insurance broker specializing in serving expats, our goal is to make your transition to Bangkok as smooth as possible, with a strong focus on your healthcare and insurance needs. Further information on Insurance in Thailand for expats can be viewed here. As an expat in Bangkok, it is important for you to understand how the medical system in the country works. Costs of medical treatment in Bangkok vary considerably to your home country. Hence, we have put together a hands-on expat guide that you can use when it comes to utilising healthcare services in Thailand.  
Public Hospitals in Bangkok 
Even though doctors from public hospitals in Bangkok excel at treating medical conditions, they are not adept at speaking English. Some public hospitals themselves lack great medical facilities and queues for treatment are typically long. These are reasons why expats in Bangkok are more likely to turn to private healthcare in Bangkok instead. 
Private Hospital List in Bangkok 
What is the best hospital in Bangkok? The answer to this question is there is no "the best hospital in Bangkok" because different private hospitals in Bangkok have different kinds of medical treatment for different medical conditions.  
Here is a list of private hospitals for expats in Bangkok. 
1. Bangkok Christian Hospital 
Currently, The Bangkok Christian Hospital owns special centers such as skin care & laser center, and dental care center and specialized departments including internal medicine, ophthalmology, ear, nose and throat, obstetrics and gynecology, pediatrics, orthopedics, surgery, radiology and anesthesiology. It is perceived as having more affordable hospital prices than some other private hospitals in Bangkok. 
Location: 124 Si Lom, Suriya Wong, Bang Rak, Bangkok 10500 
Phone number: (+66) 2625-9000, (+66) -2760-9000, (+66) -2235-1000 
Fax number: (+66) 2236-2911 
Email: [email protected] 
2. Bumrungrad International Hospital 
Bumrungrad International Hospital is not only the biggest hospital in Thailand and Southeast Asia but also the first hospital in Asia to receive international accreditation from JCI.  
The hospital has been called a "one-stop" center for medical services for more than a decade. For instance, Bumrungrad provides in-house lab testing, so almost all medical tests are done at the hospital and can be completed in less than an hour. Thanks to this, you do not have to wait weeks to get the results of your tests.  
Location: 33 Sukhumvit 3 (Soi Nana Nua), Wattana, Bangkok 10110, Thailand 
Phone numbers: 
Call center and Outpatient Appointment: (24/7) +66 2066 8888 
Emergency Ambulance: +66 2011 5222 
Dental Appointment: +66 2011 4100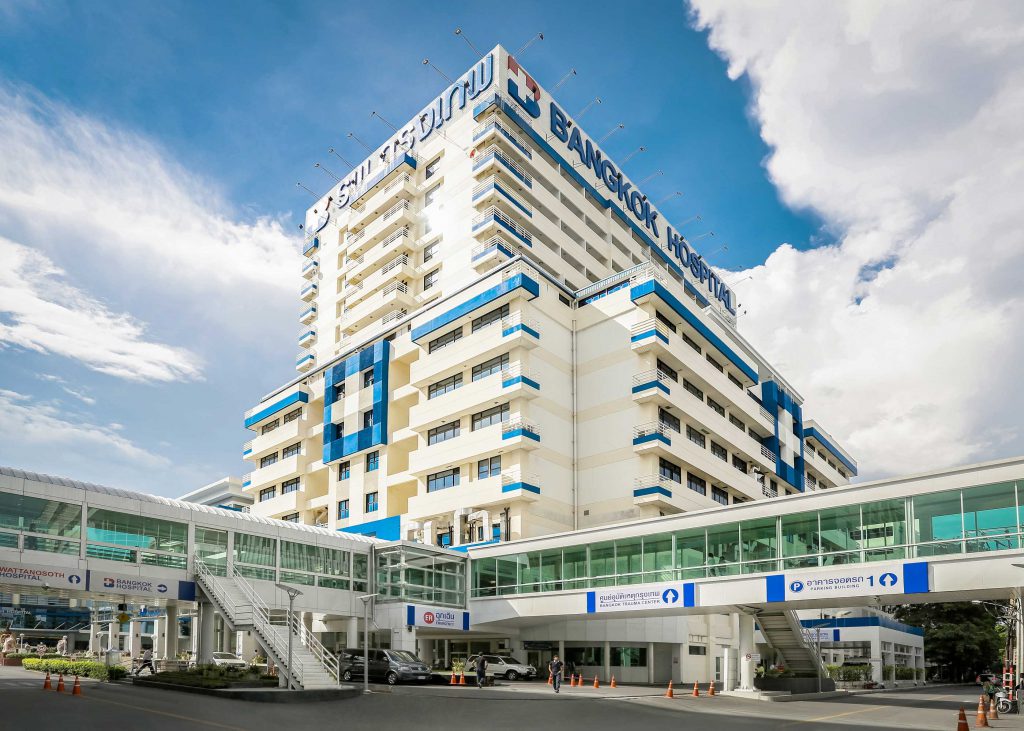 3. Bangkok Hospital 
Bangkok Hospital has expertise in treating a host of heart-related diseases. The team of cardiac specialists are internationally trained. Also, the medical staff here are fluent in English. 
Location: 2 Soi Soonvijai 7, New Petchburi Rd., Huaykwang, Bangkok 10310 Thailand 
Phone number: +662 310 3000 or 1719 
Email: [email protected] 
4. Phayathai Hospital Group 
Phayathai hospital group is relatively affordable in comparison to other private hospitals in Bangkok and is made up of Phayathai 1 Hospital and Phayathai 2 Hospital which are situated in the heart of the city and Phayathai 3 Hospital is in the Thonburi side of Bangkok. Expatriates are provided with free online consultation and interpretation for different languages in international wards.  
a) Phayathai 1 Hospital 
Location: 364/1 Thanon Si Ayutthaya, Thanon Phaya Thai, Ratchathewi, Bangkok 10400 
Phone number: 02 201 4600 
b) Phayathai 2 Hospital 
Location: 943 Phaholyothin Road, Phyathai, Phyathai, Bangkok 10400 
Phone number: 02 271 6700 
c) Phayathai 3 Hospital 
Location: 111 Petchkasem Rd, Pak Khlong Phasi Charoen, Phasi Charoen, Bangkok 10160 
Phone number: 02 467 1111 
Alternatively, if you live in other areas of Bangkok, for example, Srinakarin, Sukhumvit, Prachachuen or Yan Nawa, it is best to visit expat-friendly hospitals like Samitivej Srinakarin Hospital, Samitivej Sukhumvit Hospital, Kasemrad Hospital and Saint Louis Hospital respectively. 
Doctors in Bangkok 
There are a number of expat-oriented doctors in Bangkok and can be categorized by type of medical specialty as follows
1. Pediatricians in Bangkok
If your young kid becomes sick, think of Bangkok Hospital pediatrics and Bangkok Christian Hospital pediatricians such as Dr. Witthawat La-o Khun as they are two private hospitals we find some of the most popular with the expat community in Bangkok when it comes to treating illnesses for your babies or young children
2. Obstetricians in Bangkok
Having a baby in Bangkok is safe and you can feel peace of mind because many experienced obstetricians work at some of the most popular Bangkok maternity hospitals including Bangkok Hospital, Bumrungrad International Hospital, Samitivej Hospital, BNH Hospital and Paolo Hospital
3. Ophthalmologists in Bangkok 
The most popular English-speaking ophthalmologists (eye doctors) in Bangkok work at Rutnin Eye Hospital which is a famous eye clinic in Asoke, Bangkok. Both local Thais and expats frequent this Bangkok eye center
Location: 80/1 Sukhumvit 21 Road (Soi Asoke), Khlong Toei Nuae, Vadhana, Bangkok, 10110 Thailand 
Phone number: +66 2056 3333    
Fax number: +66 2056 3311  
E-mail: [email protected] 
4. Dermatologists in Bangkok 
If you have got acne, skin cancer or other skin issues, it is best to go see dermatologists at Bangkok Hospital, Bangkok Christian Hospital dermatologists and dermatologists at one of the Samitivej Hospitals because these hospitals have English-speaking well-known professional skin doctors who will cater to your specific dermatological needs. 
5. Physiotherapists in Bangkok 
When you think of physiotherapy in Bangkok, think of physiotherapists at Bangkok Hospital as they provide some of the most popular physiotherapy in Bangkok. Alternatively, you are advised to go see physiotherapists at Form Physio and Rehab and Pain Away Clinic which are located in the area of Sukhumvit 20 and Sukhumvit 21 in Bangkok. 
6. Acupuncturists in Bangkok 
Bangkok Acupuncture Center is the place you should visit when it comes to acupuncture in Bangkok. Alternatively, you can find great acupuncturists in Chinatown of Bangkok (also known as Yaowarat). 
Bangkok Acupunture Center 
Location: 253 Ratchawithi Rd, Suan Chitlada, Dusit District, Bangkok 10700 
Phone number: 02 243 8663 
Dentists in Bangkok 
Is it safe to have dental work done in Bangkok? Getting dental work done in Bangkok is safe because Bangkok houses top-quality yet affordable dental centers in comparison to other capital cities in Asia.  
When it comes to dental care in Bangkok, perhaps it is best to visit some of the following popular expat-tailored dentists Bangkok has to offer:   
1. Bangkok Smile Dental Clinic- Dr.Sunisa Juengjitrak 
Dr.Sunisa Juengjitrak of Bangkok Smile Dental Clinic specializes in dental implantology, dental Surgery, and dental prosthetics.  
Location: 14 Soi Sukhumvit 5 (Lertsin 1), Sukhumvit Road, Klongtoey Nua, Wattana, Bangkok, 10110 Thailand 
Phone number: 02 664 2800  
International call: +662 105 4288 
2. Bangkok International Dental Center (BIDC) 
Bangkok International Dental Center (BIDC) is an award-winner dental center that specializes in dental implants and cosmetic dentistry. 
Location: 157 159 Ratchadaphisek Rd, Khwaeng Din Daeng, Din Daeng, Bangkok 10400 
Phone number: 02 692 4433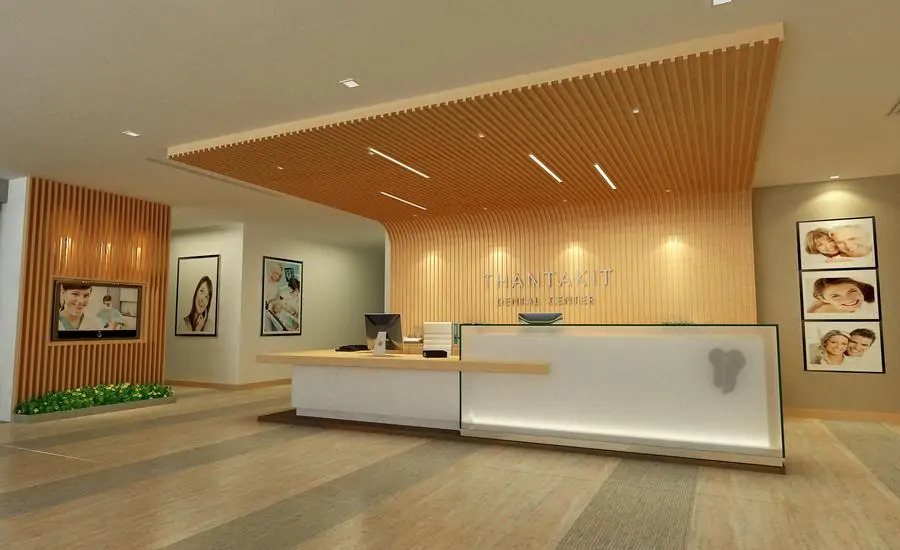 3. Thantakit International Dental Center 
Thantakit is a Bangkok Dental International Center which houses specialized dentists for dental implants, cosmetic dentistry, orthodontics, Invisalign, crowns, bridges, veneers, root canal, gum treatment and wisdom tooth removal. Many of their customers are expats from all over the world. 
Location: 1939 New Petchaburi Rd, Bang Kapi, Huai Khwang, Bangkok 10310 
Phone number: 02 718 0777 
Bangkok Dental Clinic Prices 
Residing overseas and having teeth issues might make you wonder about several things such as "What is the cost of dental treatment in Bangkok?", "How much do dental implants cost in Bangkok?" The answers to these lie in the following comparison table (the figures are in Thai Baht currency): 
| | | | | |
| --- | --- | --- | --- | --- |
| Clinic  | Crowns  | Root canals  | Dental Implants  | Braces  |
| BIDC  | 10,000 – 20,000  | 9,000 – 15,000  | 33,000 – 60,000  | 60,000 – 195,000  |
| Truth Dental Clinic  | 8,200 – 20,000  | 8,000 – 16,000  | 45,000 – 85,000  | 55,000 – 195,000  |
| iDentist Clinic  | 9,000 – 20,000  | 5,000 – 9,000  | 55,000 – 80,000  | 38,000 – 170,000  |
| PMDC   | 15,000 – 17,000  | 8,000 – 12,000  | 75,000  | 85,000 – 180,000  |
| Chulalongkorn University Dental School   | 8,000 – 16,000  | 5,000 – 8,000  | 70,000  | 52,000 – 160,000  |
| Mahidol University Dental School  | 7,000 – 8,000  | 5,000 – 8,000  | 50,000  | –  |
Bangkok Dental Holiday Packages 
Bangkok Smile Dental Clinic provides interesting dental holiday packages for expatriates who are looking for vacation in Bangkok. As an expat, you can enjoy your holidays and get dental services such as Bangkok dental whitening, dental veneers, porcelain crowns, tooth color fillings, cosmetic dentistry, dental implant, dental surgery, root canal treatment and gum surgery with a special spa package at affordable prices.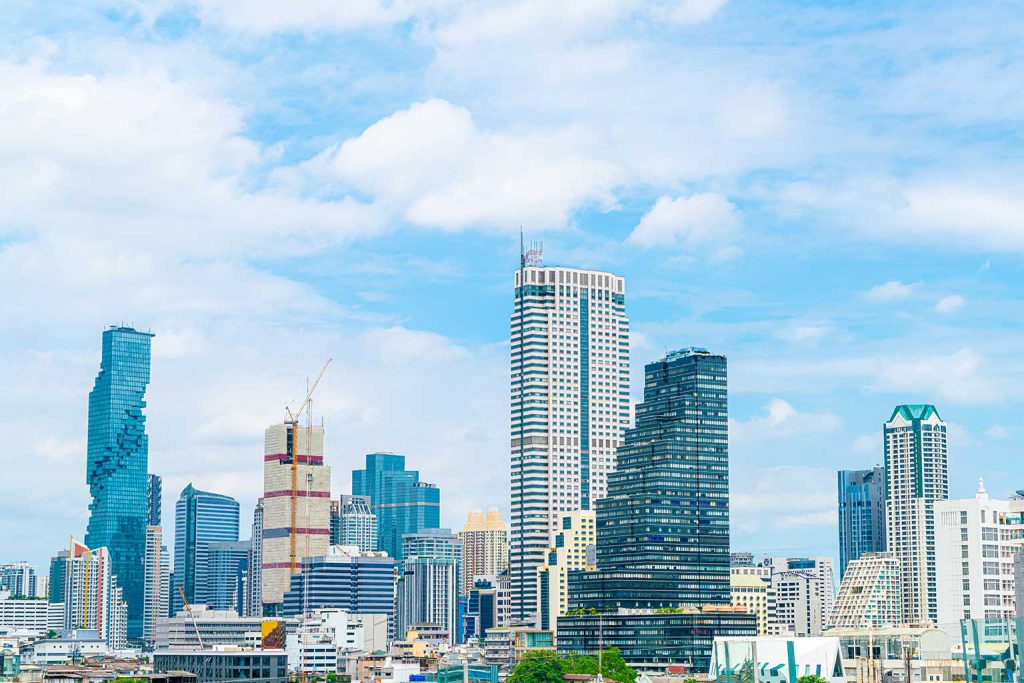 Our Advice 
You need to know the whereabouts of medical and dental centers in your specific area of Bangkok in case an emergency arises. You also need to be aware of how much they charge you on the medical treatment. 
Select a medical insurance policy that suits you the most. Therefore, it is best to check with your medical insurer whether the health insurance policy covers everything that meets your medical requirements and the needs of your loved ones.  At i-Brokers, we take great pride in offering the best service possible when it comes to insurance. 82% of consumers who compare insurance with i-Brokers find lower premiums. Can you afford not to? Click here to get a quote on your medical insurance. 
Related Articles