According to Mckinsey, in 2010, people owned 12.5 billion networked devices; it is estimated that by 2025 that number will have climbed to more than 50 billion. The Internet of Things (IoT) will have a massive impact on the world in the next few years.
Therefore, in this article, we are going to share with you some use cases and opportunities of the IoTs that insurance companies can take to operate their businesses more efficiently and effectively.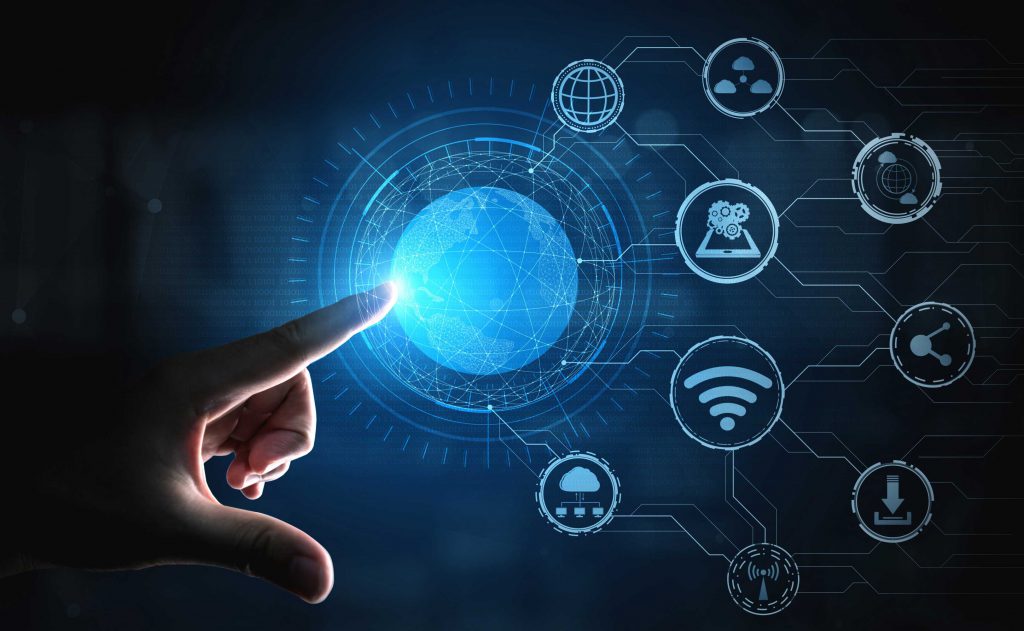 Enablers of Internet of Things (IoTs) 
Currently, there are more networked devices than people. Here are three key enablers that are bringing about IoTs:
1. Data
There was a rise in number of sensors transported in manufacturing from 4 billion in 2012 to 30 billion in 2016.
2. Computing Power
The computing power per square millimeters rose one thousand times in the past decade.
3. Connectedness and intelligence
The mobile data rates have risen a hundred times since 2002.
Insurance firms have mainly used IoT capabilities to aid interactions with customers and to accelerate and simplify underwriting and claims processing.
Increasingly, however, new IoT-based service and business models are emerging that are highly attractive to insurers.
In the context of these new business models, digital networking through the IoT could become a strategic component for insurers.
For instance, insurers could partner with companies to provide improved or new cross-industry products and services that harness IoT technologies and the new ecosystems.
Digital networking via the IoT allows insurers to both massively reduce costs and generate additional revenues.
Revenue Generation
• Offer new and more frequent customer interaction
Provide greater customer interaction and cross-selling. For instance, via telematics apps
• Develop new service and business models
Monetize data insights. For example, telematics via driving behavior and patterns
• Review price models
Introduce usage-based or demand-adjusted pricing (monitoring via IoT sensors)
Cost reduction
• Increase efficiency and optimize resources
Trigger automatic maintenance and therefore improve prevention mechanisms
• Improve safety and pursue active prevention
Extend safety standards. For instance, via immediate dispatch of ambulance services after an accident.
• Leverage analytics to minimize fraud
Use sensor-driven decision analytics that enable the recognition of fraud
IoT technologies enable insurance companies to determine risks more precisely. Auto insurers, for example, have historically relied on indirect indicators, such as the age, address, and creditworthiness of a driver, when setting premiums.
Now, data on driver behavior and the use of a vehicle, such as how fast the vehicle is driven and how often it is driven at night, are available. Applications of such technology in countries where the market is already much more mature reveal that insurers can assess risk far more accurately this way.
Networked devices also allow insurers to interact with their customers more frequently and to offer new services based on the data they have collected. In the insurance sector in particular, customers often engage exclusively with agents or brokers; direct customer contact has been limited to contract extensions and the handling of insurance claims.
IoT could therefore have considerable benefits for customer relationships, allowing companies to establish more intensive and targeted customer contact.
So how can insurers develop compelling IoT offerings and a successful strategy for setting up and becoming involved in IoT-based ecosystems?

Digital ecosystems that really matter to insurance providers
There are four digital ecosystems that are specifically attractive and relevant to insurers. They are as follows: mobility/connected car, smart housing, connected health, and commercial lines.
However, this blog post is going to focus on only connected health which is most relevant to health insurers and life insurers.
Smart connected health
An extension of smart housing is Ambient Assisted Living. This field connects with connected health services as well, which is particularly relevant in aging societies across industrialized countries.
People with limited mobility, for instance, are increasingly seeking innovative services to aid their day-to-day activities and enable them to pursue an independent lifestyle at home.
Potential customers of this segment will likely have a positive attitude toward IoT and related technologies, as well as to insurers acting as overarching providers of this kind of new service bundle.
Insurers can also position themselves as digital coordinators of nursing-care services and providers such as proptechs and general as well as specialized housing associations.
Insurers can tap into opportunities in this sector by providing customers with additional services that allow the insurers to minimize their costs.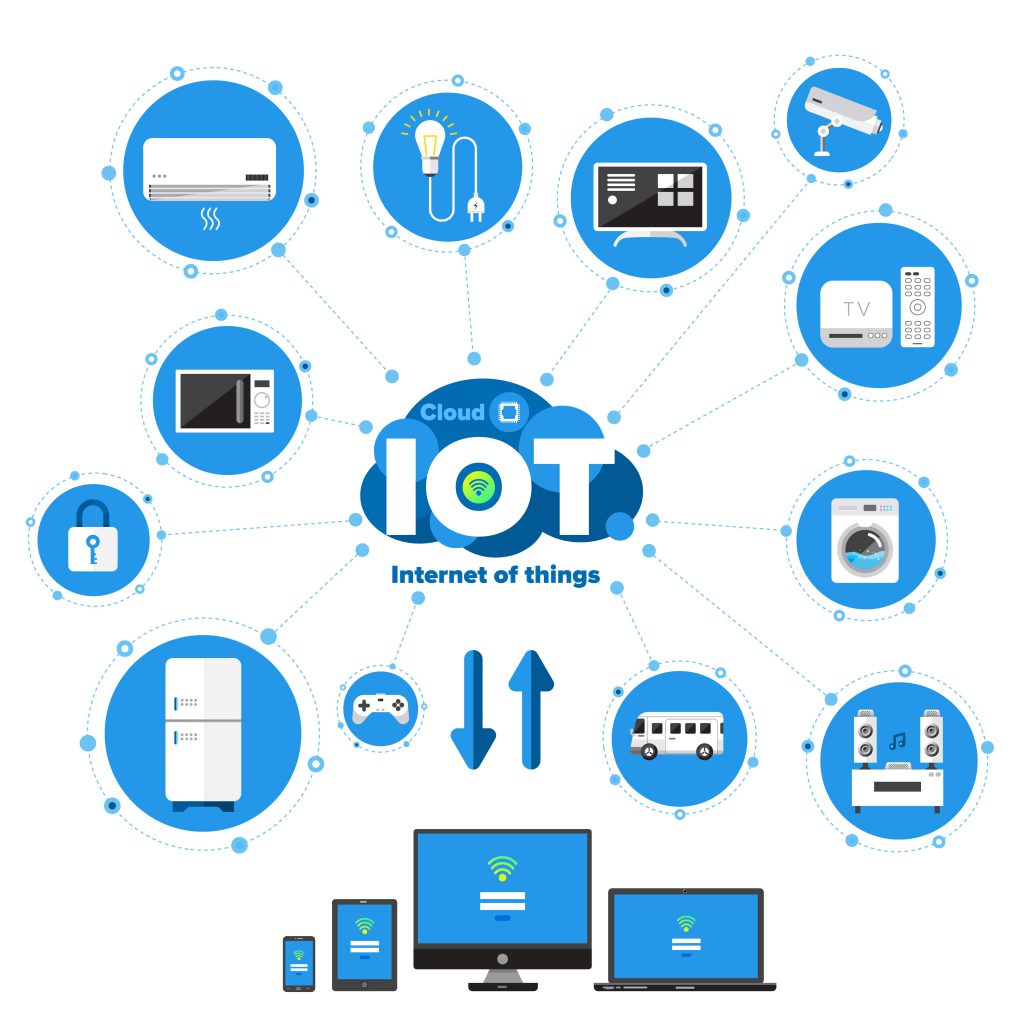 4 Tasks Insurance Firms Should Tackle to be successful with IoT
Insurers should first tackle four principal aspects to succeed with digital ecosystems in an IoT world and develop an IoT strategy.
1. Identify fields of application
Insurers need to define concrete applications that customers in their market are willing to embrace and that are relevant to their business model.
The potential for discounts for telematics use differs across countries, for instance, because customers' savings potentials are lower where motor insurance policies are cheaper.
While being as specific as possible in identifying attractive customers segments and promising application areas, insurers should consider the mid- to long-term potential of the application area as well as calibration factors that might unlock unrealized potential.
In the German market, for example, at first glance smart housing retail insurance offerings do not seem to be relatively appealing for two key reasons:
Reason A: The market for traditional retail property insurance products is quite saturated
Reason B: Roughly half of the population rents their homes, making them unlikely to invest in property tech and IoT devices.
However, customer segment and behavior analyses reveal strongly growing potential for new IoT-based retail products among young and affluent renters, as well as older and more affluent property owners.
2. Acquire sufficient strategic partnerships early
Selecting the right partner is just as success critical to defining well-shaped IoT-based insurance offerings. In mobility/connected car, these partners are OEMs, telematics providers, parking garage operators, or gas stations.
In smart housing, these partners tend to be utility companies, multimedia providers, telecoms operators, and companies in the housing sector as well as specialized property tech sector players.
In Ambient Assisted Living, partners include a combination of those mentioned plus connected-health providers.
To shape an adequate offering, insurers should reach out to potential partners early and actively involve them in the development and fine-tuning of the offering.
This will shorten the time to market, lower the risk of sunk costs, and increase transparency on an active and rapidly expanding market.
It will also increase stability of the partnership as both sides will need to invest in shaping the offering for market maturity.
3. Guarantee scalability
Insurance providers can improve their ability to find the right partner by carefully positioning themselves as an attractive partner with the capabilities critical for success in the IoT ecosystem, thus ensuring the requisite scalability.
An important related issue for insurers to address is consumers' reservations regarding data protection and security.
Insurance companies can and should present themselves as trustworthy and reliable partners and highlight the benefits of digital networking for the consumer, such as lower premiums or a faster breakdown service.
Large insurers that already operate with a tight-knit network of allied workshops have clear advantages: they can expand on possible offers with greater speed and agility.
It is important for insurers to go to market with a first offer swiftly to test customer acceptance. As a second step, they can scale the offer.
4. Optimize launch speed
The issue of scalability also includes the question of speed. Insurers must ask themselves if they're in the position to put their IoT offering on the market quickly. The IoT could soon reach a point where market penetration also increases exponentially for insurance products.
Insurers that are not able to act fast will run the risk of losing out completely. Over time it will become ever more difficult to find a partner that both offers sufficient data and contacts and that is not yet linked to a competitor—OEMs ultimately only need one insurance partner.
Data owners are likely to be choosy and to want to establish a partnership early in the smart-home market. Thus, established insurers that are best prepared and can provide a compelling IoT offering fastest will shape the market and competitive scenario, and there will be no pickings left for laggards.
Takeaway
On the whole, insurance firms should see the development of IoT services for ecosystems as a long-term investment in future capabilities.
It is still not exactly clear what a positive business case for IoT offerings looks like. Reductions in premiums due to use of telematics may be significant in some markets, while there is not yet any reliable evidence of the benefits of better claims ratios.
In the years to come, as maturity grows and the cost of the services continues to fall, the value for customers as well as insurers will decline considerably.
Insurers should begin building their long-term capabilities now to expand their market position and develop innovative, competitive services for their customers in the years ahead.
In the end, it is important that insurers position themselves as attractive partners for existing IoT providers, ensuring that they find their role in the ecosystem and create genuine value for customers.
Investing in innovative approaches will only pay off and be successful in the long term if customers understand and can see the benefits, which should include more favorable prices and rebates, additional services, and greater convenience.