Health Insurance Japan, Travel Insurance Japan, Life Insurance Japan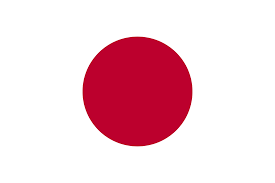 Overview
The "Land of the Rising Sun" is a country where the past meets the future. Japanese culture stretches back millennia, yet has also been quick to adopt and created the latest modern fashions and trends.
For expats Japan is often difficult to understand. It can often seem full of contradictions. Many Japanese corporations rule their industries. Cities are as modern and high tech as anywhere else and are the key areas where expats in Japan reside.
Health Insurance Japan
When moving to Japan, expat health insurance is an imperative item to examine. The healthcare system in Japan is high quality and safe.
In terms of health insurance, Japan offers the public health care through a program called National Health Insurance, or NHI. The plan covers nearly all medical needs at 70 percent; the remainder is paid by the patient. Premiums to NHI are paid by employers, employees via paycheck deduction, and subsidies by the government. Foreigners employed by a Japanese company for more than one year are eligible for NHI, but many expats — and some locals for that matter — opt out and go with private or global health insurance in Japan to sidestep administrative matters and changing premium prices. Choose if you are going to use NHI or an expat health insurance plan before arriving in Japan, and if you opt for private, make sure your employer knows and does not enroll you automatically.
There are many high quality hospitals in Japan, and the largest university hospitals are the most well respected. As a result, they are also the most crowded. Non-emergency issues are taken first come, first served basis through a ticketed system. Waiting rooms open early, and many arrived a half hour before opening to ensure they get seen quickly. Once called, you will be taken to a doctor in a curtained exam space who will examine you and direct you to other doctors or testing necessary. Bills are paid at the hospital at check-out; if you have NHI, you will also be given a settlement form to submit for the portion covered by the program. If you have international health insurance in Japan, you will need to submit a claim form through the appropriate channel.
For well visits or to see a doctor about a minor sickness or illness, consultations are available in public health clinics. In addition to general health care, clinics also offer counseling on topics such as pregnancy and drug and alcohol abuse treatment. Health clinics are free for both citizens and foreigners. While care may be affordable, you'll want to be sure you have access to the best quality available while in Japan. Help keep costs down and manageable by purchasing international health insurance in Japan.
Travel Insurance Japan
Japan is one of the world's safest nations. But with earthquakes in the news – and memories of Japan's 2011 earthquake and resulting tsunami and Fukushima nuclear accident still fairly fresh travel insurance is something that should always be considered.
Roppongi and Kabuki-cho – entertainment districts in Tokyo that cater to foreigners and are considered high-risk areas for crime, especially misuse of credit card information and credit card/cash theft associated with drink spiking. Japan has areas that are less safe than others, and travelers should use common sense, especially when visiting entertainment districts and using ATMs. And, like anywhere you live or travel, it's important to pay close attention to weather warnings and give heed to any recommended or mandatory evacuations.
Life Insurance Japan
Expat life insurance in Japan is something that everyone with a young family should look at. It is often the case that the main income generator for expat families in Japan is one person so the impact on the family should a death occur to this person is potentially catastrophic.
Life insurance in Japan can allow you to cherish your years more easily without the stress brought on worrying about what will happen to your loved ones after your death. Life Insurance in Japan will bring additional peace of mind as you take on a new life with new challenges to face.