Health Insurance Azerbaijan, Travel Insurance Azerbaijan, Life Insurance Azerbaijan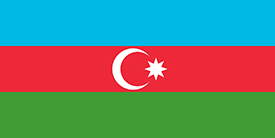 An Expat Guide to Healthcare in Azerbaijan
Are you considering becoming an expat in Azerbaijan?
Expat life in Azerbaijan can be exciting and challenging at the same time. There are many things to care about. Azerbaijan health issues are no exception. Medical costs vary throughout different areas of Azerbaijan, hence we have compiled an expat guide to Azerbaijan for expatriates in Azerbaijan when it comes to utilizing the Azerbaijan healthcare system effectively.
Public Hospitals in Azerbaijan
Although public hospitals in Azerbaijan have recently undergone a positive reform, it still lacks efficiency and proper fund. Most public Azerbaijan medical facilities are situated in Baku (Azerbaijan's capital) and they barely exist in the outskirts of the city. Aside from that, those medical providers that are present are very short of quality medical equipment, amenities and medical personnel. This is why Azerbaijan's private healthcare system is popular with the Azerbaijan expat community.
Private Hospitals in Azerbaijan
Azerbaijan's private health system has far better quality of medical care with top-notch medical staff and advanced medical equipment. The private hospitals and private clinics have recently branched out throughout the city of Baku, providing expatriates in Baku with even more medical options.
Healthcare Costs in Azerbaijan
The costs of medical treatment in Azerbaijan are far less expensive than those of other developed European countries and the U.S. However, with affordable medical costs come with fairly substandard healthcare quality, especially for the public health system.
Azerbaijan Emergency Numbers
Expats can call 103 for an ambulance. If you need good emergency services, they are available in Baku. However, the countryside is short of them.
Medevac Azerbaijan (Medical Evacuation in Azerbaijan)
If you live in a particular area of Azerbaijan where there is no advanced healthcare facilities that can cater to your serious medical conditions, it is always worth including the benefit of medical evacuation on your expat health insurance plan during your expat life in Azerbaijan.
Typically, the most popular country that you are most likely to be medically evacuated to is Turkey. Some other European countries such as Iran and Abu Dhabi of
the United Arab Emirates are also excellent options.
Medical Clinics for Outpatient Care in Azerbaijan
International SOS Clinic, Dimed Medical Center and Uniklinika in Baku are excellent choices for expatriates and travelers alike. These medical outpatient clinics provide some of the best treatment in Azerbaijan while still being competitively priced.
Azerbaijan Dental Clinics
It is easy to see a dentist in Baku, Azerbaijan. However, decent dental clinics are nearly non-existent outside the city.
Health Insurance in Azerbaijan
There are two principal kinds of medical insurance in Azerbaijan, namely, international health insurance and local Azerbaijan health insurance. International medical insurance is typically more popular with expatriates residing in Azerbaijan due to its more comprehensive coverage including its greater flexibility and portability when compared to the local one. It is worth noting that health insurance is mandatory for local Azerbaijanis based on medical insurance law in Azerbaijan.
Azerbaijan houses a host of health insurance companies who are a perfect fit for the expat community in Azerbaijan. The health insurers we find most frequently used among Azerbaijan expatriates include Morgan Price, Expacare, Now Health and Cigna. The plan range of these health insurance providers is fairly around the clock and the insurance premium rates are often kept to a minimum.
Our Advice
It is always important to learn where hospitals, medical clinics and dental providers are situated and also how much their medical costs are. If you are in a rural location of Azerbaijan where medical treatment is fairly unavailable, you may need medevac (medical evacuation) cover for your international medical insurance plan because it is a benefit that we find popular with residents in Azerbaijan where medical amenities are limited in some areas.