Insurance brokers work as intermediaries between customers and insurance companies using their extensive knowledge of the industry to find the best policy.
Here we will look at responsibilities of an insurance broker and how they help policy holders with their insurance. 
Key roles of an insurance broker:
A) Carrying out an evaluation of your needs for insurance, making an insurance coverage comparison of different insurers, offering impartial suggestions and making relevant negotiations with insurers for any specific needs or conditions you might have.
B) Keeping you as an insurance policyholder up-to-date about the details of insurance policies, terms and conditions and exclusions.
C) Assisting you with your insurance application process and supporting you even after you purchase an insurance policy.
D) Assisting you with your insurance renewals when your existing insurance policy approaches the expiration date. This includes insurance plan renegotiations or getting you new and more competitively priced quotes.
Although you are free to negotiate with insurers or their insurance agents yourself, insurance brokers are there to give you a warranty that you are getting the best deal possible and you are not sold to something that does not meet your expectations just because those are insurance policies from a globally reputable insurance company.
Are insurance brokers legit?
Insurance brokers are legit as long as they are a licensed and regulated member of an Insurance Authority and strictly follow their guidelines and rules.
Those without a license from the insurance authority are illegitimate.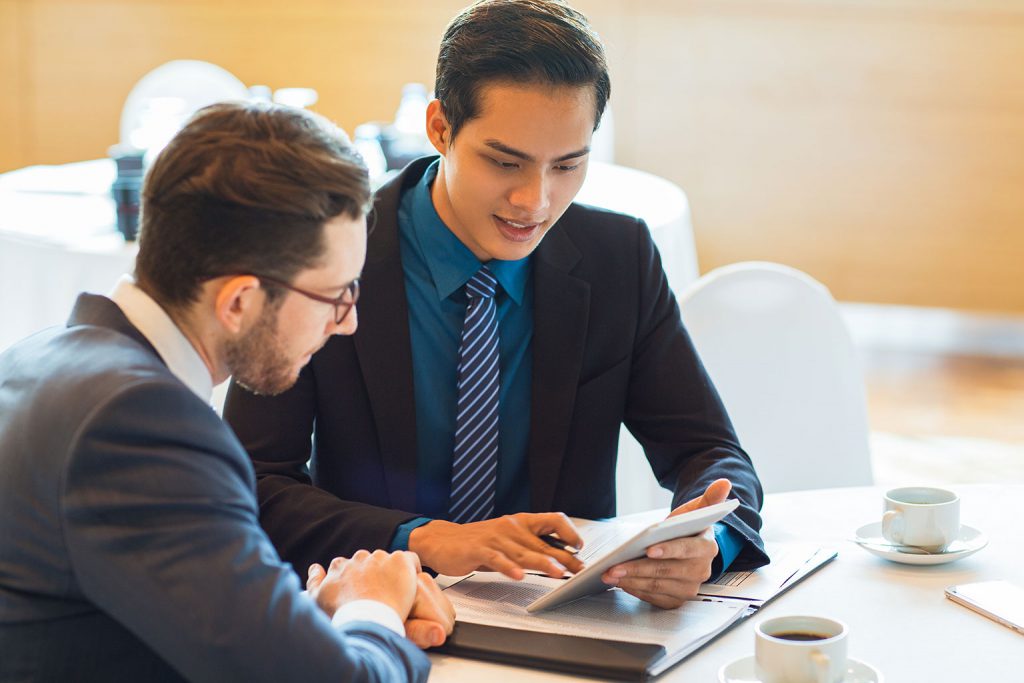 Can insurance brokers save you money?
Of course, they can. Not only can insurance brokers save you money but also your valuable time in the following avenues:
• Getting you the best insurance coverage option at the lowest premium possible
With great relationships with a great deal of insurers, an insurance broker can negotiate with various insurance companies and get you the most competitive pricing on your behalf. This will reveal all great, less expensive coverage options from many different insurers in the market that caters to your specific needs, some of which you may have never heard of or come across before.
• Saving you a considerable amount of time for the selection of the best insurance provider
An insurance broker will be the one who sources the information from the insurers themselves on your behalf to ensure you are getting the right insurance policy that really satisfies your requirements and also have the lowest premium possible. They will be in charge of the sourcing task so you do not need to be the person who spend your own valuable time doing it all yourself. You get expert recommendations from the insurance broker without any additional costs because insurance brokers get paid from insurers, not from your direct payments.
• Helping you not to double up on your insurance coverage
An insurance broker will provide you with a customized insurance policy that meets your particular needs so you need not to buy coverage that are not essential to your unique situation and or that the coverage you already have on your existing policy. This can save you money by not doubling up coverage items under different policies.
• Saving you money with discounts or deals in your insurance policy renewal
When your insurance policy is up for renewal, insurance brokers would negotiate your insurance coverage on your behalf and would provide you with any better deals or discounts which insurers have released in the duration of your insurance policy.
• Helping you get the right amount of claim
An insurance broker would act and speak for you when you need to make an insurance claim so you would not have a headache dealing with several claim hassles yourself. They will ensure you get a timely and accurate payout for your relevant loss.
Are insurance brokers cheaper?
Continued from the above question, since insurance brokers can save you money and time by giving you a comparison of the best insurance coverage options from a variety of insurance companies they work with, that means insurance brokers are typically cheaper than buying insurance directly from a particular insurer.
When to use an insurance broker?
The best time to use an insurance broker is when you have limited knowledge about particular insurance policies or coverage options along with their alternatives. Using an insurance broker can really save you money and valuable time because they specialize in the field of insurance so they can often get you better coverage choices at cheaper premiums.
How are insurance brokers paid?
Insurance brokers get paid on a commission-based basis after insurance policyholders pay premium to the insurer they purchase insurance from.
Our Advice
Insurance companies typically update their medical insurance policies on every six months or every year. These updates occasionally mean adding new benefits or removing existing ones. Therefore, regularly check to see how it has effects on you as an individual, your family or your company if you are looking for corporate insurance. This means that you might need to change to another insurance policy that better suits you along with your family or your company over time.
There are now insurers who are particularly able to cater for your coverage requirements and have specifically attractive premiums.