We live in a technology-driven world. Our computers, smartphones, tablets and apps make our lives a lot easier and more organized… at least when we're using these tools effectively.
In this blog post, our team has a few apps from our favorite health insurers useful apps that we as health insurance policyholders ourselves can't imagine our day-to-day lives without.
Have you tried any of these?
Michael Smith – Director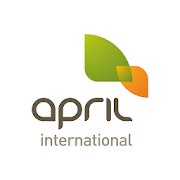 The April Easy Claim app is my favorite health insurer app on the market, it has a lot of useful features and has also won some industry awards for it's ease of use ( Best Health Insurance App 2020, Global Banking and Finance Awards Marketing Initiative of the Year 2020, Insurance Asia Awards Service Initiative of the Year 2020 (for TeleHEALTH), Insurance Asia Awards).
No matter where you are you can submit your medical invoices and receipts directly by the app to April. All you have to do is enter the information related to your claim, take a picture of the required documents and send them with a simple click. We find clients really like the simplicity of this as it ensures that all information is submitted to help pay the claim.
You can review all of your submitted claims by clicking on "Claims History" from your homepage on the app which makes tracking claims very easy so you can see exactly whats been paid and when.
• Get in touch with a doctor
Another thing I like with April's Easy Claim app is the "Contact a doctor" feature. Here you can request a teleconsultation with a medical professional. This has been something both our individual and corporate clients have used a lot particularly during the covid pandemic.
This app can be downloaded via the following links:
Peach Nante – Client Relationship Manager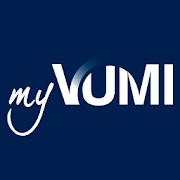 I like MyVUMI app because it is a easy platform where policyholders will have all their policy information and documents in one place. I often find clients contacted us in the past as they might have misplaced their insurance documents or card. With the Vumi app this really does eliminate this happening which means everything for your medical insurance is with you and accessible all of the time.
• Access your electronic member card
Having your member e-card on the app means that you will never forget it and you will always have it with you when accessing Vumi's pretty extensive network for direct billing. You can simply show your e-card at the reception of your healthcare practitioner in their network and you can claim cashless which is great!
• Search medical providers
You can also search medical providers (doctors, hospitals and clinics) using the Vumi app. You can actually search by location, a specialist and/or the name of the medical facility you are looking for. The results will automatically be displayed this is really good and something that we find really popular with our clients.
This app can be downloaded via the following links:
Onnapa Sangin – Support Manager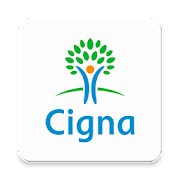 I would say Cigna are my favorite. They have a few apps but I'm fond of their mycigna app the most as it does make life easier in terms of helping you manage your health while on the go.
The myCigna app is easy to personalize, organize and access your health information on the go. This app is something we recommend all our Cigna clients download and use with their plans as there's so much information available on it.
As well as the things that you would expect it to have such as ID cards which you can view, print or send ID card information (front and back) right from your mobile device. Claims, and checking account balances you can also have access to health incentives and your own health wallet.
Cigna's health incentives help track progress toward achieving your goals and awards. Their health wallet helps organize and manage your health information and contacts which is a cool feature that not all insurers have.
This app can be downloaded via the following links: