The idea of moving to South Korea can be an exciting one and there is much to consider if you are relocating including what the healthcare system is like. The medical system in South Korea is something that every American expat needs to be mindful of, so here is a practical guide on using the medical system there.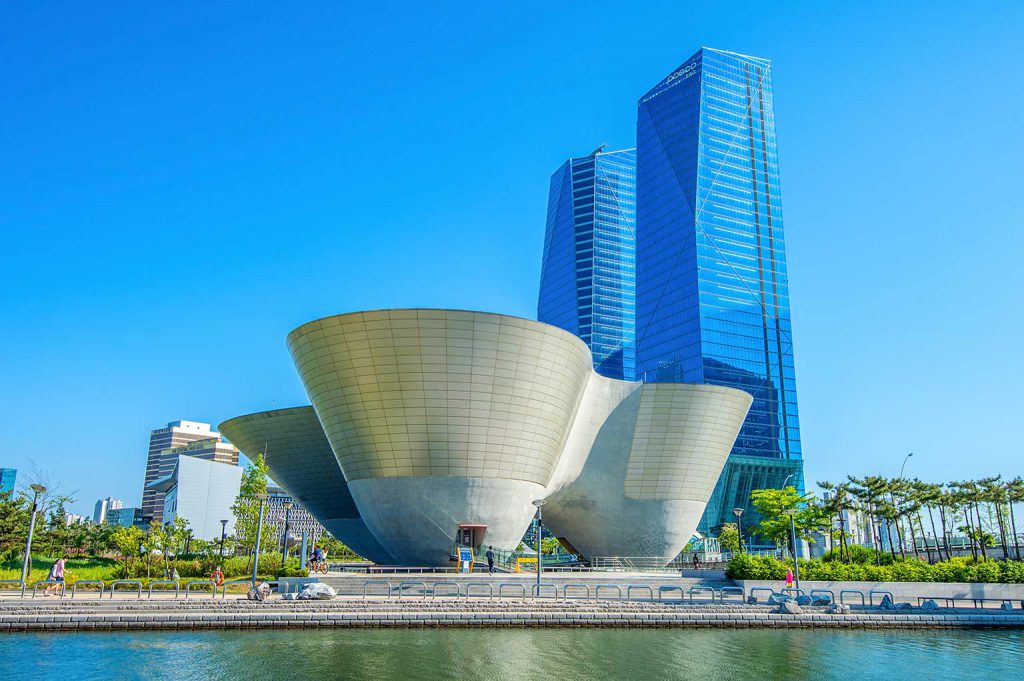 1. Public Healthcare 
Public hospitals come in various size and quality based on how urban or rural the area is. Typically, each major city has at least one general hospital, a university hospital (considered the best quality) and a multitude of smaller hospitals, clinics, physicians, dentists and pharmacies. Therefore, healthcare is relatively accessible but the waiting times can be excessively long with public healthcare providers.
Most public hospital personnel barely speak any English. Physicians in the city of Seoul are adept at servicing international English-speaking patients as they are accustomed to English medical terminology and are sometimes qualified from Western medical schools and institutions.
2. Private Healthcare
Most private healthcare providers in South Korea gather in metropolises such as Seoul and Busan. Private hospitals differ from public ones in that the NHIP (National Health Insurance Program) scheme does not cover medical treatment at them which makes the private service fairly expensive. Typically, South Korean nationals will rarely visit private hospitals for medical treatment which is not included in the NHIP coverage scheme. The exclusions include treatment for chronic ailments and cancer. Short waiting times for specialist services are usually observed because the costly private healthcare service is more popular with expats and affluent South Korean citizens.
3. Cost of Medical Treatment 
South Korea is one of the most popular countries for health tourism which does make the cost of treatment more expensive than some other locations in Asia. However in comparison to the USA the cost of treatment in much cheaper. For example, in the USA it would cost approximately USD 186,000 for a heart valve replacement whereas in South Korea the same treatment costs merely USD 36,000 on average. Nevertheless, this price tag perhaps double or triple based on the region of the hospital you visit.
Here we have listed a few examples of the cost difference for procedures between the U.S. and South Korea
| | | |
| --- | --- | --- |
| Medical Procedure | USA | South Korea |
| Heart Valve Replacement | USD 186,000 | USD 36,000 |
| Lumber spine surgery | USD 100,000 | USD 20,000 |
| Problematic teeth removal | USD 800 | USD 30 |
Source: https://www.health-tourism.com/medical-tourism-south-korea/
4. Inpatient Care
Asan Medical Center in Seoul, Samsung Medical Center in Seoul and Dong-eui Medical Center in Busan and are some of the best examples of expat-oriented hospitals in South Korea for inpatient care. 
American expatriates will experience superior healthcare services at these hospitals despite their higher medical charge in comparison to their local medical facilities.
5. Emergency
American expatriates can call 119 for South Korea's national ambulance service.
When you have conversations with the South Korean staff from the ambulance service, please do speak slowly and peacefully. Let them know that you are an American expat and request for an English-speaking interpreter. If the line is busy, then try calling the tourist information service on 1330. The staff there can also do English interpretations for you.
If you have no idea with where to find information on the closest medical services to where you are located, dial 010-4769-8212 or 010-8750-8212 for the Medical Referral Service (MRS) who can help you with that specific information. Their opening hours are 8am – 8pm and for emergencies only, 8pm – 8am.
6. Outpatient Care
Me Clinic Seoul in Seoul, Seoul Guide Medical in Seoul are famous for outpatient care. Centum Petit Clinic in Busan is also a great option for expats and travelers alike. The medical costs in these cities are some of the best in South Korea while being competitively priced. 
7. Dental Care
In South Korea, dentists provide orthodontic and oral care that is seen as of a high standard. A Plus Dental Clinic in Seoul, St. Louis Dental Clinic in Seoul and Digital Art Dental Clinic in Busan are some of the most popular dental clinics with American expats residing in South Korea. 
Dentists in these clinics in South Korea offer high standard dental care and fluently speak English. As a consequence, you are advised to check out their excellent reviews online yourself.
8. Insurance
South Korea has one of the most modern and developed healthcare sectors in Asia. It has many medical facilities, both public and private, that provide first class levels of care. Up-to-date medical facilities are broadly accessible in South Korea. However, treatment can be costly for non-nationals and English-speaking doctors can be difficult to find outside the major metropolises.
On arrival in South Korea, expats must first apply for the Alien Registration Card before being eligible to apply for their NHIP card. The payment structure is slightly different for expats, as the employer will pay 50 percent of the health insurance tax and the expat the other 50 percent. When a foreign national requires treatment at a health facility, they are still required to pay a small consultation fee. One important point to note is that it can take a number of months to receive the Alien Registration Card, and during this time an expat is not covered by the scheme. It is therefore wise to consider purchasing a South Korea health insurance plan to ensure you are fully protected from the time you arrive.
Some health insurers we find most popular with American expats living in South Korea include Cigna, Aetna, and Morgan Price. These medical insurance companies provide particular deductibles that reduce the insurance premium rates and offer comprehensive plan range.  
9. Our Advice
If any case of emergency takes place, it is always vital to be mindful of where medical and dental care venues are situated. It is also important to be aware of how much healthcare costs in your specific location of South Korea.
Choose a health insurance plan that best match your area and requirements and those of your loved ones.