Welcome to the i-Brokers online Travel insurance quotation tool tutorial.
In this article, we provide you with a step-by-step guide on how to use this powerful piece of technology to compare Travel insurance plans from many Travel insurers and find the best Travel insurance plan for your specific needs at the right price.
1. Clicked on the "Travel Insurance" icon to receive instant Travel insurance quotes and get started.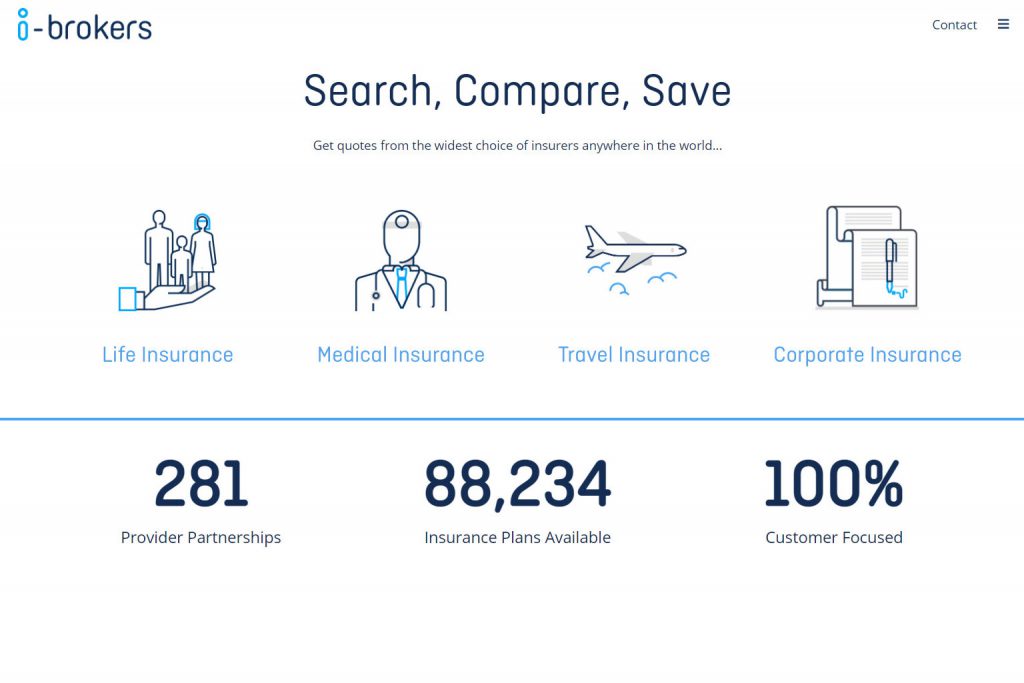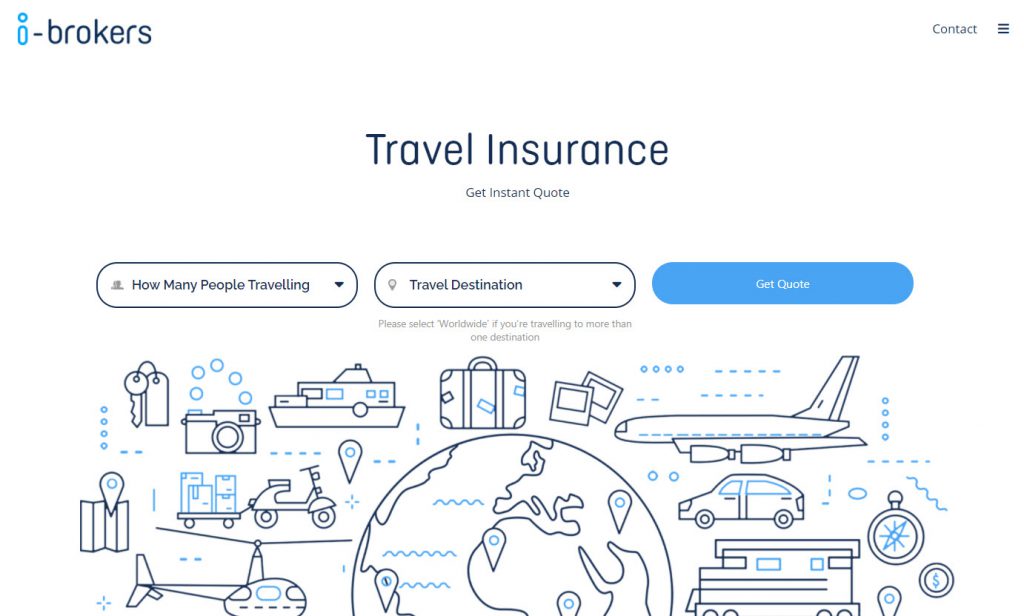 2. Enter the number of people you would like to get travel insurance for.  With some travel insurers, you will get a family discount if you include your family members in your travel insurance policy. 
Then enter your travel destination which is the primary country in which you would like to receive Travel insurance coverage. This is important because the travel-related costs of some countries are more expensive than those of others. Hence, the travel insurers will charge higher premiums for those countries accordingly.
Next, click on the blue "Get Quote" button.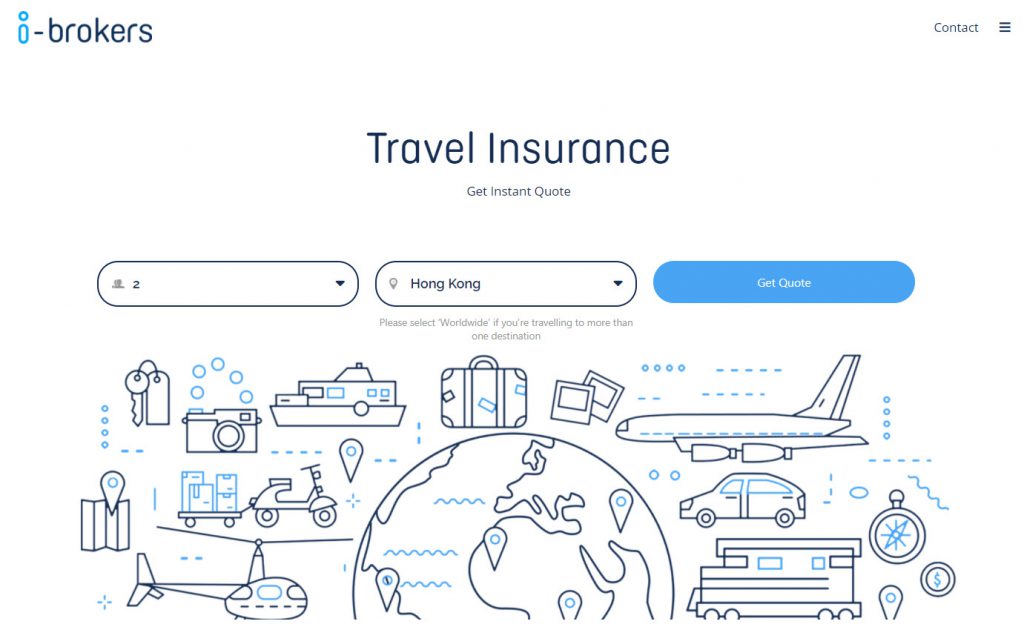 3. Now select whether your trip is single or annual and choose your country of residence. Type in the start date and end date for your trip. Input your age and gender and the age and gender of the people you are traveling with.
Once you have finished making your choices on the "Search" page, click on the blue "Get Quote" button.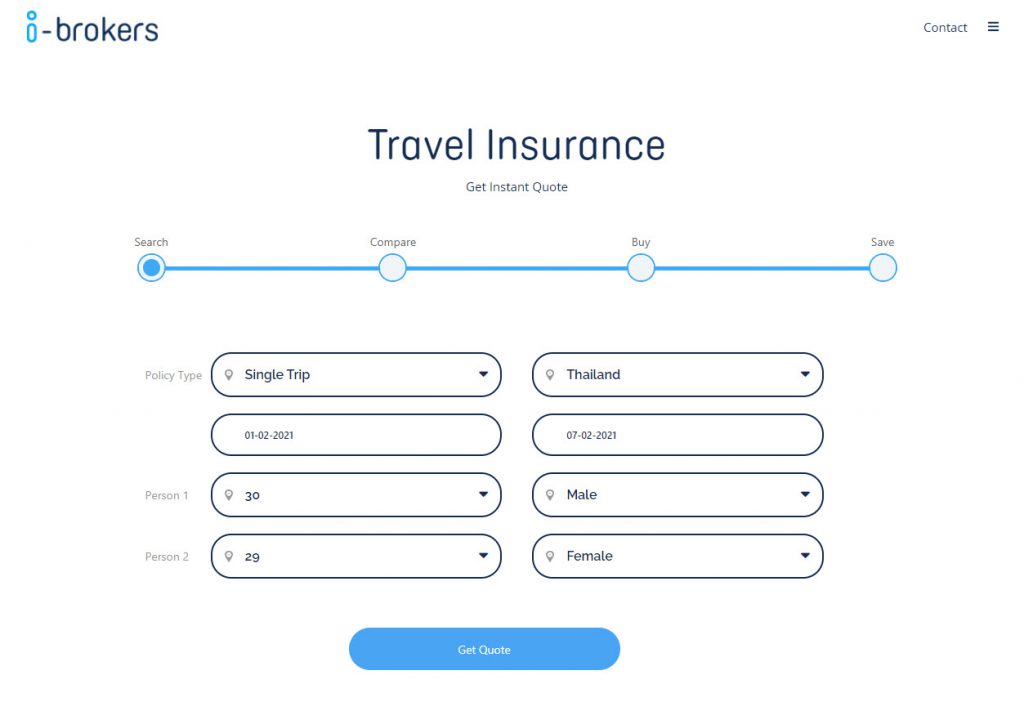 4. This will send you directly to your quotation results page and list all of the available options that you have.
On this page, you will see a list of results which are compared in terms of which travel insurer provides what benefit and how much they would provide coverage. In addition, for each Travel insurer, you will see their customer rating and monthly premium.
Once you have decided on which insurer you would like to go with, either click on the "Buy Now" button or "Ask Question about Plan" button.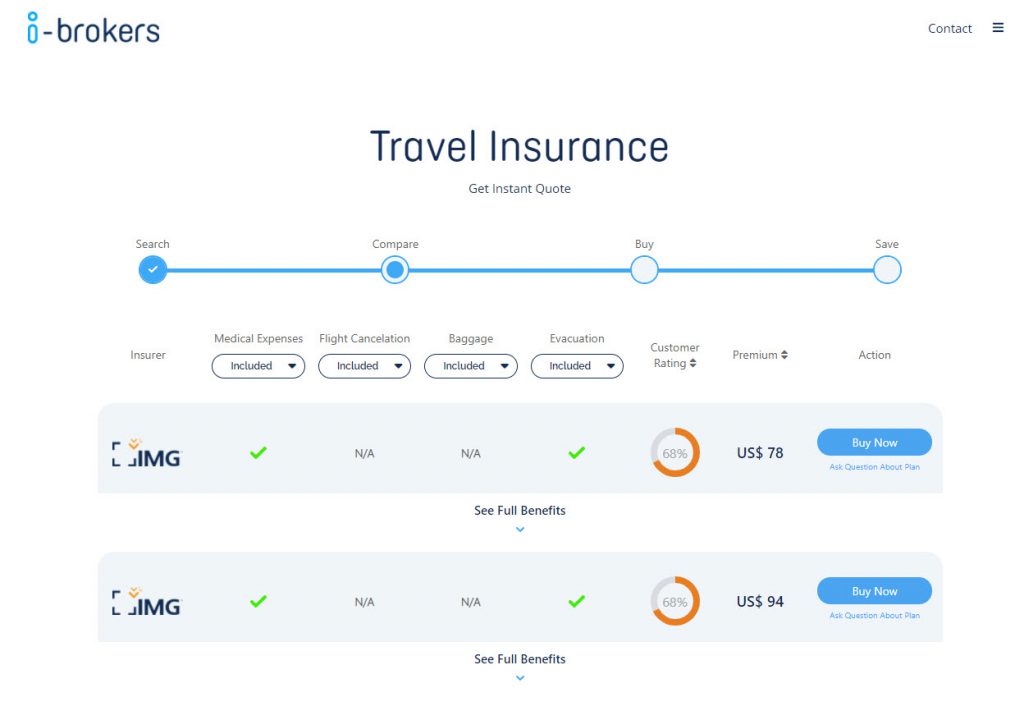 You can simply buy your plan online in just a few clicks and have all of your policy information email to you and get you covered right away.
We hope you will now be able to easily use the tool to find a travel insurance plan that both
addresses your needs and provides you with excellent value.
If you still have questions, no problem!
Use any of the contact buttons on our website and our dedicated staff will be happy to contact you to answer any questions or concerns you may have.
At i-Brokers, we help you search, compare and save on insurance!
So, we will do whatever we can to make sure that we deliver on this promise.