Why understanding what your policy covers and why getting to know your insurance policy status are important.
So you have filled in blanks of the medical questionnaire form, done the math of your insurance premiums and ended up with a price that you are most comfortable with. Reading your policy wording carefully is also something important that you should not miss.
However, in reality, only a few of us spend our time going through our document of policy wording and policy schedule. The policy wording documents are not always the same. They vary from medical insurer to medical insurer.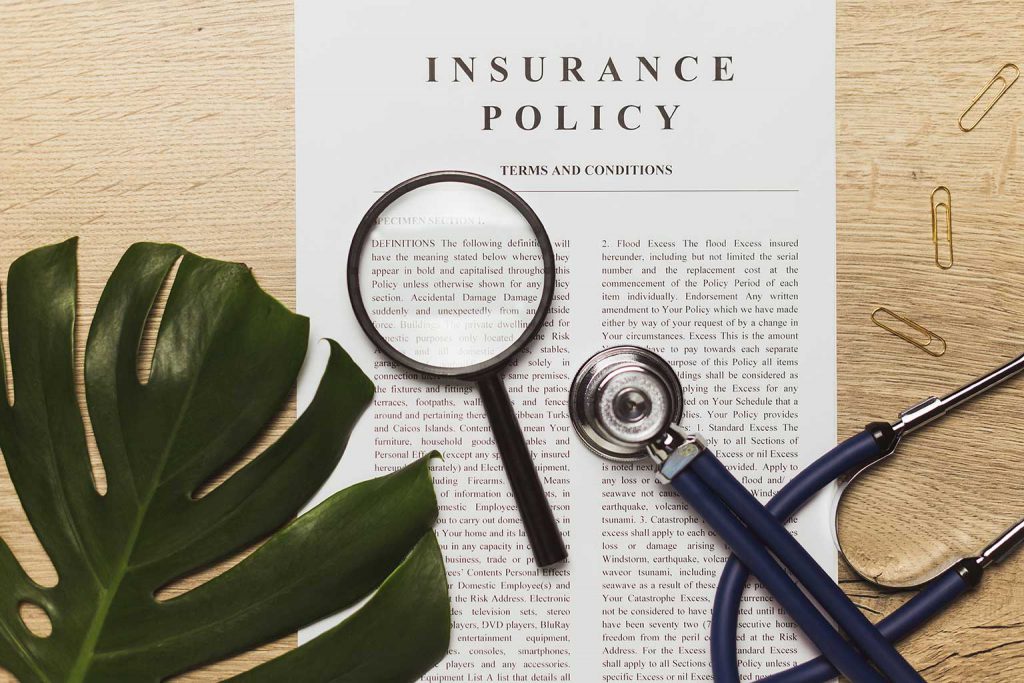 What is insurance policy wording?
The policy wording is the exact offer from the insurance company to you. It is a document that contains full terms and conditions of the coverage offered, including any applicable exclusions, conditions and limitations to cover. You are always recommended to read this fully.
Here are reasons why reading your policy wording really matters to you:
1. Failing to read your policy wording properly may lead you to find yourself not covered for benefits that you believed you were in the first place when you need to request for a health insurance claim.
2. By not reading your policy wording in an appropriate manner, you might end up paying out of your own pocket big time as your insurance policy are probably not a great fit for your medical requirements.
3. You might unconsciously find yourself in breach of one or more of the terms and conditions of your health insurance coverage.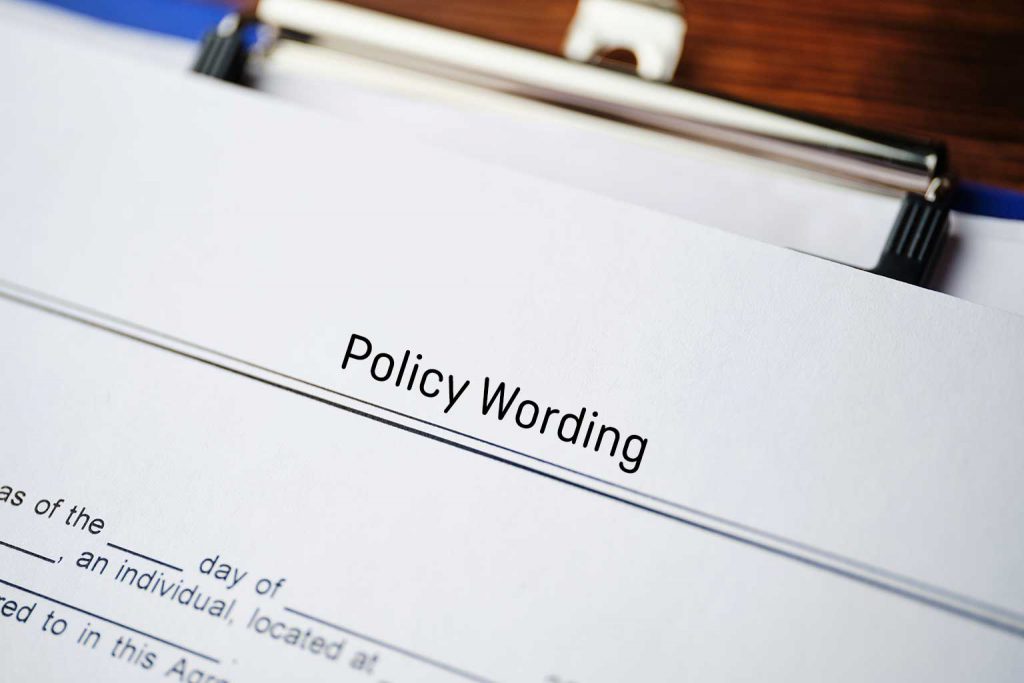 Policy Wording Toolkit's Table of Contents:
The details of policy wording toolkits differ from each other but a typical policy wording example for health insurance consists of the following sections:
1. Definitions
In this section, meanings of specific words and phrases used anywhere within your medical insurance policy are clarified and displayed.
2. Cover
This section is going to show your period of medical coverage, what you are going to be covered for, where you will be treated during your period of medical coverage, your health insurance provider's acknowledgement of your pre-existing medical conditions in writing.
3. Exclusions
This section is going to indicate all the expenses that will not be covered for your existing health insurance policy.
4. Product Options
Product options are different for each individual health insurance company. A typical example of this section would include the following: extended evacuation, medical history disregarded (MHD), lifestyle, and hospital room restrictions, just to name a few examples.
5. General Conditions
This section includes conditions such as eligibility, policy duration and premiums, direct settlement network cards.
6. Claims Procedures
This section includes contact details of emergency assistance, evacuation or out of office hours assistance you can contact the 24 hour medical helpline closest to you.
Some people enjoy reading policy wording while others may not. You are likely to have a chance to make a claim at a stage in your life. Therefore, it would be great if you could spend some time reading your policy wording and gain a full understanding of your medical insurance coverage for future medical risks that are inevitable for you.