As the pandemic COVID-19 in 2020 massively changed how healthcare is practiced globally, 2021 has had its own unique challenges, namely, different opinions on vaccines, powerful COVID-19 variants, and hospitals bursting at the seams as they balance caring for patients with and without the virus.
It is undeniable that technology has played a key role in keeping the healthcare industry resilient in the face of so many challenges. At the same time, many of us have high expectations of the widespread adoption of virtual care delivery along with the rapid pace of vaccine creation and distribution as the world adjusted to "the new normal".
So, what trends are awaiting us in 2022 and beyond?
In this blog post, we are going to share with the top trends that shape the healthcare industry in 2022, which have been researched and accumulated by experts from Wolters Kluwer, Business Group's 2022 Large Employers' Health Care Strategy and Plan Design Survey as well as Daxx.
Without further ado, let's dive in. 
1. Telehealth is here to stay and will become even more popular
As social distancing and stay-at-home orders upended the care delivery model, many clinicians and health systems rapidly adopted telehealth and virtual care models – and have seen the benefits it can bring to patient care.
Consequently, telemedicine will likely prove resilient well past the pandemic and will establish itself as a permanent and prominent fixture in the healthcare ecosystem.
In the meantime, while people are social distancing, working from home or working remotely from anywhere, they are keen to look for international health insurance plans for themselves and their loved ones as these plans provide comprehensive benefits and cover them no matter where they are in the world.
• Remote patient monitoring (RPM)
RPM is a branch of telehealth that constitutes healthcare practice of the future, relying on a gamut of devices such as implantables, blood pressure cuffs, and sensors collecting data via passive means.
RPM is mostly used with patients who have been discharged, as well as between routine office exams. It can communicate data entered by the user, as well as store and call attention to it. Physicians can then access the data, review it, and act on it.
Patients can also generate their own data using RPM, including their health history, biometric data, symptoms, and information about lifestyle. The continuing expansion of RPM has compounded the amount and types of patient-generated health data available.
For instance, The American Heart Association sees a lot of promise in RPM, and recently issued a position statement that included the following:
"Remote patient monitoring (RPM) can empower patients to better manage their health and participate in their health care. When used by clinicians, RPM can provide a more holistic view of a patient's health over time, increase visibility into a patient's adherence to a treatment, and enable timely intervention before a costly care episode … The American Heart Association supports initiatives that increase access to and incentivize the appropriate design and use of evidence-based remote patient monitoring technologies."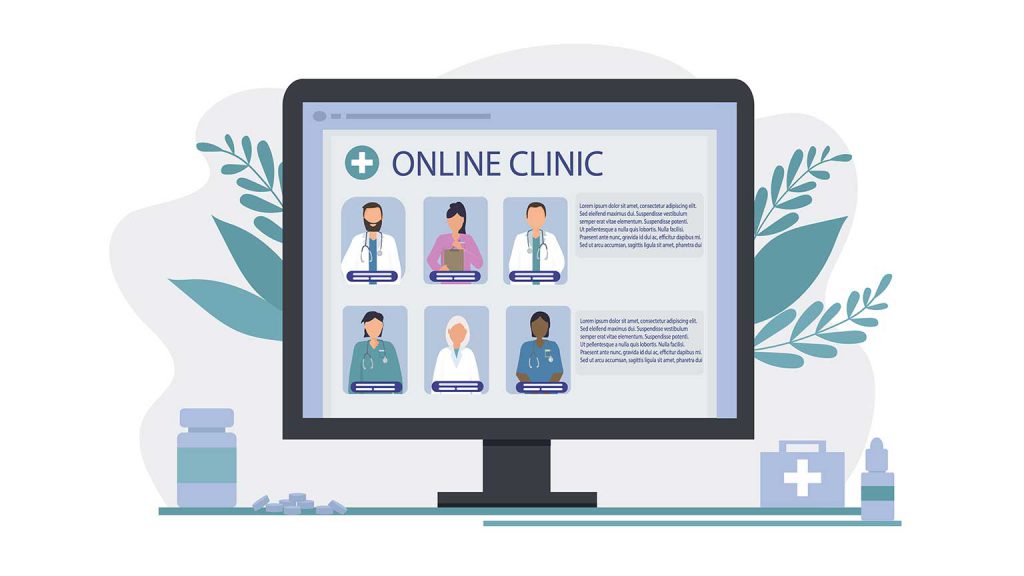 Integration with in-person care is key
Although virtual health (another term for telehealth) is becoming a fixture of the healthcare industry, integration with in-person care is still very important.
Virtual health has a growing role in primary care and the management of chronic conditions, and as a solution for some access issues surrounding mental health. Harnessing its full value will take time and effort, however.
In the future, the focus will shift to achieving optimal quality, appropriateness, experience and integration of virtual health with in-person delivery.
There is a need for patient navigation across in-person and virtual care solutions, in such areas as clinical and data integration, and challenges with appropriate reimbursement; cost-sharing; and policy barriers.
Also, onsite clinics are expected to rebound in 2023-2024 to support workforce health, well-being and safety as part of the post-pandemic future.
2. Continued expansion of mental health and emotional well-being solutions
The pandemic has exacerbated long-standing challenges pertaining to mental health and emotional well-being, including access, stigma, quality and resources. Fresh challenges have also emerged.
While the COVID-19 pandemic may have accelerated progress in reducing stigma, it also resulted in insights on prolonged periods of anxiety and stress; the impact of social isolation on child and adolescent mental health; burnout; and the substance use disorder (SUD) crisis.
Employers are providing access to mental health and emotional well-being through online resources and digital therapy, which can bridge access gaps for employees. Still, employers remain focused on the quality of these resources. 
3. Digital Therapeutics (DTx)
DTx represents a sector of digital health comprising technologies, products, and services that span healthcare and wellness industries.
The term was coined in 2015 to refer to evidence-based behavioral treatments delivered online and facilitated by software that can enhance accessibility and effectiveness of healthcare, as well as prevent, manage, or treat diseases.
DTx is used with drugs and devices to improve patient care.
DTx programs monitor blood sugar readings, medication regimens, diet, and exercise to offer the physician a global picture of the patient's health. In other words, these measures can provide a compelling survey of lifestyle and daily activities.
Examples include behavioral modifications needed for diabetes management and personalized therapies for depression and anxiety.
The authors of a review published in the Journal of Family Medicine and Primary Care wrote, "These therapies have the potential to change what the pharmaceutical industry sells, catering to both providers and patients both by selling not just a drug, but a combination of drugs and digital services. An increasing number of pharmaceutical companies are taking a thoughtful approach to DTx."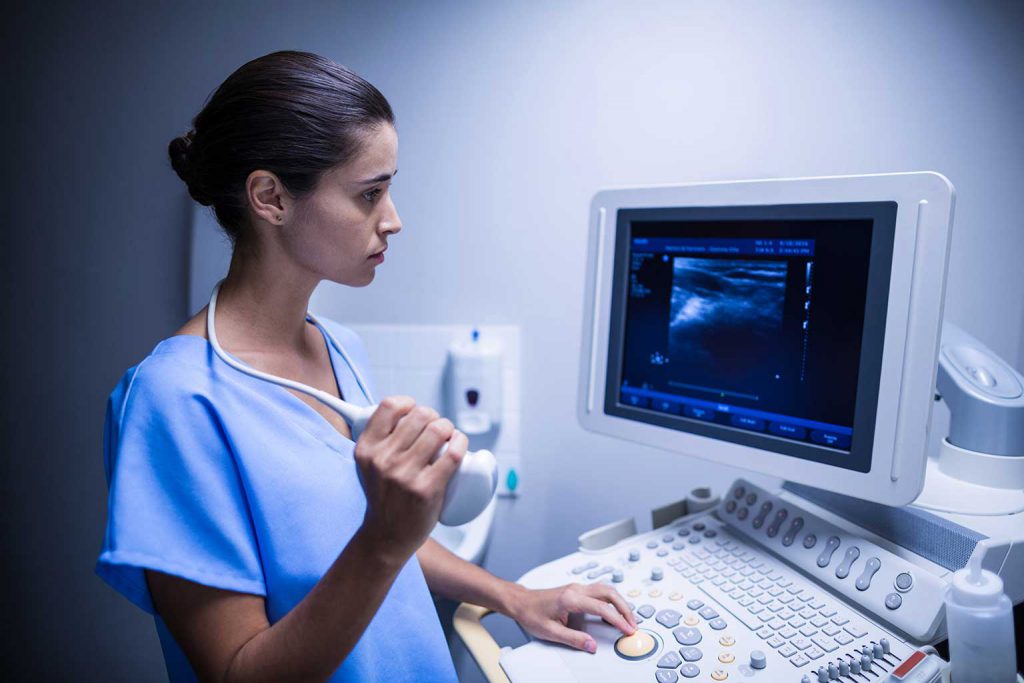 4. Accelerating the future of workforce well-being
Leading employers continue to drive the evolution of the workforce, including how and where employees work. Well-being resources will need to shift accordingly. Meanwhile, employers remain focused on programs to support psychological and workplace safety, remote or hybrid work, and leave-related impacts.
Also in the future, employers will continue to incorporate employee voice and choice, focus purposefully on health equity, go beyond behavior change by seeking to alter the circumstances that shape physical and mental health, and both honor and grow the trust employees have in their employers in terms of safety, health and well-being.
5. Artificial Intelligence minimizes healthcare-associated infections (HAIs)
In 2022, hospitals will be looking more closely than ever at the effectiveness of infection prevention and control (IP&C) programs powered by artificial intelligence (AI) to better monitor patients in real-time with quick infection risk identification and early clinical intervention.
In accordance with Mackenzie Weise, Infection Prevention Clinical Program Manager for Clinical Surveillance & Compliance, "Data show that while hospitals have allocated more resources to infection prevention and control efforts to contain COVID-19, it has largely come at the expense of controlling other, far too common, healthcare-associated infections (HAIs)," says Weise.
To gauge the impact COVID-19 pandemic has had on HAI rates in the U.S., the Center for Disease Control and Prevention (CDC) compared 2020 HAI data to that of 2019 which showed significant increases in bacteremia such as MRSA.
The CDC concluded these increases were not due to a larger volume of sicker patients but were a result of insufficient surge capacity and other operational challenges.
In response, the agency is investing $2.1 billion to improve IP&C activities across the public health and healthcare sectors. This infusion will help hospitals leverage AI, identify at-risk patients sooner, and allow clinicians to apply evidence-based prevention strategies.
6. Health policies are becoming increasingly active
The health, well-being and workforce policy arena has become more active. This shift presents both opportunities and challenges, such as improving high-value care, enhancing virtual health and primary care offerings, and securing health plan financial stability and predictability.
Employers are increasingly engaged on policy priorities such as health care cost containment, quality, affordability, access, reducing administrative burden and uncertainty, payment models, prescription drug pricing, paid leave, mental health, virtual health, health equity, surprise billing, transparency, and pandemic-related relief and programs.
Takeaway
The predictions above look to a world where patients and healthcare workers are benefitting from smart, actionable data, flexible work schedules and locations, new ways to collaborate and study together and equitable access to evidence-based information. The new understanding of how innovation, collaboration and automation can improve healthcare delivery to everyone, everywhere.