Group health insurance is one of the most essential employee benefits based on studies about this field. 
As a company in Singapore, providing employees access to medical coverage will increase employee loyalty and retention, and attract talents while keeping employees healthier and more productive.   
So, what are the things your company needs to take into account when seeking a group medical insurance policy in the country?     
Thoroughly review the group health insurance market
As a rule of thumb, always complete a full market review before putting your group health coverage or renewing in place each year. 
There have been many new health insurance companies and plans that are now available in Singapore over the past year. It is always judicious to get quotes from a wide range of insurers to make sure that you really are getting the best one. 
Medical Coverage
During your group health insurance review, a great spot to begin with is to gain a good understanding of the type of benefits that you want to offer your employees. 
It is advisable that you speak with your staff and include them in the process as this is a great way to make sure the cover matches what they will expect. 
Some popular employer sponsored health insurance benefits in Singapore include: outpatient, free choice of medical facility and Nil deductibles.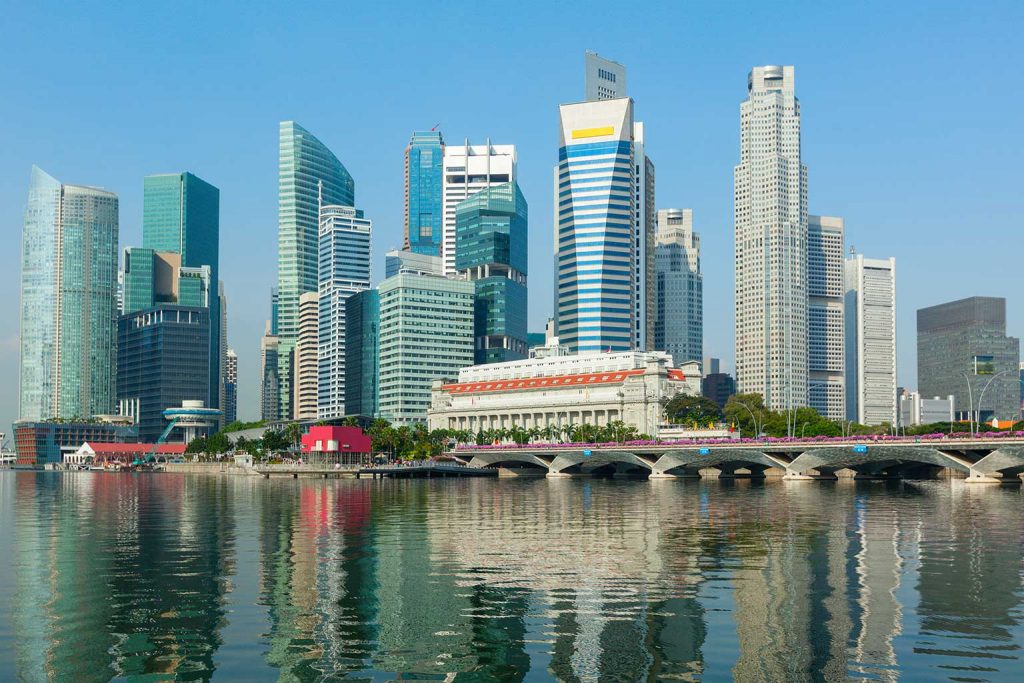 What are the benefits of corporate health insurance in Singapore?
Typically, corporate health insurance for employees in Singapore cover the following benefits: 
Inpatient Group Health Insurance
In Singapore, inpatient cover, relying on your specific health insurer, will assist you in making payments for the following: diagnostic testing, emergency and non-emergency transportation, intensive care room, medications while hospitalized, surgery and anesthetists fees, surgical appliances – prosthetics and organ transplants. 
Maternity Group Health Insurance
In Singapore, maternity cover, relying on your particular medical insurer, will help you pay for the following: complicated delivery expenses, hospital or home delivery expenses, normal delivery expenses and pre and postnatal expenses. 
Outpatient Group Health Insurance
In Singapore, outpatient cover, relying on your specific health insurer, will help you compensate the following: alternative therapies, diagnostic tests, doctor visits – general practitioner and specialists, home nursing, outpatient surgery and prescription medications and vaccinations 
Note: In Singapore, the popularity of alternative therapy programs has recently been increasing. At the same time, there are Chinese traditional therapy clinics which cater to people who are looking for invasive medical procedures including acupuncture, chiropractic treatment, homeopathy, osteopathy and traditional Chinese medicine (TCM). 
Dental Group Health Insurance
Most health insurers typically provide you with the following two dental coverage options: 
Firstly, Fixed Program of Treatment highlights preventative care such as cleanings and annual checkups and this option provides you with fundamental dental treatment for emergency, fillings and root canal.  
Secondly, Major Treatment provides you with cover for dental services such as bridgework, crowns, gold jackets and gingivitis and periodontitis treatment. 
Emergency Evacuation and Repatriation Coverage
The evacuation includes medical transportation in a life-threatening situation to the nearest facility where appropriate treatment is available.  In Singapore, that's usually Bangkok.  Evacuation is an extremely expensive service, health insurance providers know this, so it's not easy to qualify for.  
Repatriation generally involves returning you to your home country for treatment, but it can be to your residence country if you're traveling outside of your residence country when the accident or illness occurs. 
Underwriting
In this section, you are going to learn about two ways in which health insurers would underwrite your group health insurance plan. 
Moratorium underwriting is a type of underwriting where you and your employees can get pre-existing medical conditions covered. It involves a longer term approach than full medical underwriting.  
If your company selects moratorium underwriting for your group health insurance plan, then your company (as the policyholder) will have to complete a waiting period in order for the insurer to cover a pre-existing medical condition.  
As long as you are not going through any medical treatment, having any symptoms or looking for advice on a medical condition, then the health insurer will provide you and your employees with full coverage. 
The moratorium is suitable for some applicants whose medical conditions are more serious and who do not manage to sign up for full medical underwriting. 
Another key benefit of moratorium underwriting is that group health insurance plans can be put together at once and you will have fewer medical questions to answer.  
Full Medical Underwriting
Firstly, selecting a group health insurance plan with full medical underwriting means that your company's staff members will need to go through a full medical declaration and send it to the health insurer you are contacting with. 
Secondly, the insurer will evaluate the application and determine what they will cover and if any pre-existing conditions can be covered. This is one of the most popular ways to check if you can get a pre-existing condition covered. 
Provided that the medical conditions of your employees are minor, they will simply be covered as soon as the policy begins.  
When it comes to more serious or ongoing medical conditions, applying a premium loading for some health insurers can cover them.  
With premium loading, the insurance companies will cover these conditions but might raise your premium in the process. You will typically be aware of this before paying any premium and any policy beginning.  
Any special terms that need to be applied will be present on your insurance certificate. The terms and conditions and benefits of your insurance policy will be responsible for your medical coverage. 
Opting for full medical underwriting will give you peace of mind in that you will be able to know from the beginning what you are able to and unable to claim for if a medical condition does get excluded which is also an upside. 
Medical History Disregarded Group Health Insurance (MHD)
One of the best benefits of group health insurance plans in Singapore is that pre-existing medical conditions can be covered in a coverage option called Medical History Disregarded Group Health Insurance (MHD).  
Although companies eligible for this choice need to have five or more staff members, some health insurance providers require a minimum of 10 adults for this kind of policy. 
As long as there are many employees in your company, your medical insurance company might offer the choice of no waiting periods for specific insurance benefits. 
Insurance providers
International health insurance
The medical coverage of international medical insurance plans is more comprehensive than that of local ones. The former targets expatriates residing in Singapore. These plans include a broad range of private and semi-private facilities and offer you worldwide medical coverage. If you are an expatriate living in Singapore, then this type of medical coverage is definitely worth checking out. 
Positives of international medical insurance
You can seek treatment from virtually any medical facility and from a wide range of medical specialists, including numerous high-end private hospitals. There is no need to purchase a separate local plan.

Completely modifiable coverage choices, including, hospitalization, outpatient, dental and maternity.

Superb benefit and limit levels

International health insurance plans can cover pre-existing medical conditions.

Cover medical treatment outside of Singapore
Negatives of international health insurance
If you have no intention to travel, then the coverage of this type of plan is probably too much for you.

International medical insurance plans can get more expensive than local ones.
Local health insurance
Local health insurance plans are similar to the ones you can buy in your hometown. They are offered by local Singaporean insurance providers. Additionally, they are tailored according to the Singaporean health care system. Some plans even offer you some tax advantages. 
Positives of local medical insurance
Most suitable for expatriates residing only in Singapore.

Local insurers specialize in the local Singapore's health system.

In general, local health insurance plans can cover pre-existing medical conditions, for an additional fee.

Less expensive premiums.
Negatives of local health insurance
1. No coverage for medical treatment in other countries besides Singapore. This means you will need to purchase separate policies if you travel outside Singapore while living in Singapore.
2. No coverage for travel-related benefits
3. Lower benefit limit
4. No English-speaking customer service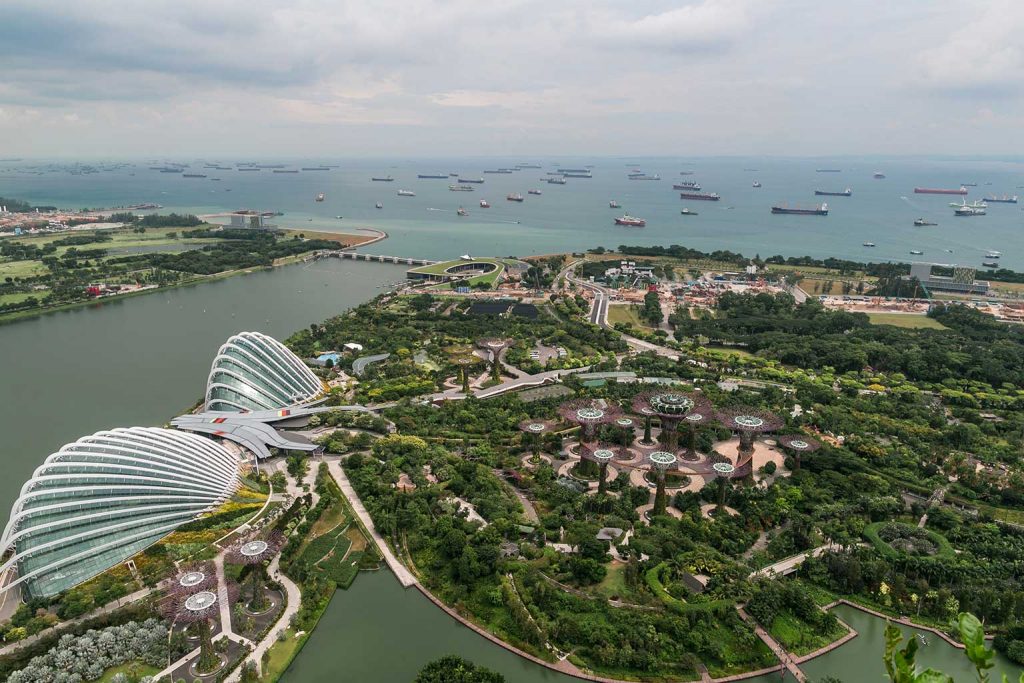 Access to care
Public hospitals in Singapore are well equipped, and patients from surrounding countries often travel to Singapore for more complex treatments and a better standard of care. Community clinics, known as polyclinics, serve as multifunctional primary-care facilities. They provide health screenings and immunisation as well as general outpatient services, including dentistry in some cases. 
Singapore has a unique approach to public healthcare whereby patients co-pay for most of their medical expenses through contributions to a mandatory savings plan.  
Unfortunately, only citizens or permanent residents can access this care, which is why most expats in Singapore take out private health insurance or have it provided by their employer as part of their expat package. 
Private hospitals in Singapore are slightly pricier than their public counterparts but the level of service is also slightly better. They tend to cater more for foreigners and wealthy Singaporeans and are usually smaller and less prevalent than public hospitals. 
For expats living in Singapore, a good international health insurance plan is advisable to ensure continued access to quality healthcare and to avoid out-of-pocket medical fees. 
Those moving to Singapore for work are likely to have private health insurance included as part of their relocation package. Regardless, it is wise to carefully check the terms of any health insurance policy to ensure that it provides adequate cover to meet each individual's needs. 
Premiums
Group insurance premiums are cheaper than buying individually. Having a budget allocated for this will help.  
However, it is worth keeping in mind that even though a medical insurance provider costs more, it does not always mean it is the best plan. 
How are group medical insurance premiums calculated?
Generally speaking, group health insurance premiums are calculated based on the following two criteria: 
Community Rating
Most corporate group health insurance policies are community rated. This means that the history of insurance claims under the corporate health insurance policy will have no effect on your premium. 
In other words, community rating for corporate health insurance for employees is when all the corporate health policyholders who share the identical following features: age, country of residence and level of medical coverage shape up how much the premiums are going to cost.  
Imagine that all the insured people who are covered in London, Singapore and Paris, are 56 years old and have the same level of health coverage will pay the same amount of premium.  
This results in a lower premium than if your company were to get corporate health insurance based on an individual's own risk profile where the cost of treatment is high, which can lead to higher premiums on the corporate health insurance policy. 
In a nutshell, smaller corporate health insurance schemes with a minimum of 10 employees would be advised to opt for community rating. 
In order to greatly minimise the amount of premiums, your corporate health insurance policy needs to remove areas of cover that your employees will never visit. 
Experience Rating
Fewer corporate health insurance plans are experience rated as this type of rating is less popular than community rating.  
The word "experience" in the field of medical insurance refers to the number of claims policyholders make on an annual basis.  
With a local Burmese group health insurance policy, experience rating can have negative impact on your premiums for the following policy year.  
Premiums under an international corporate health insurance plan will not be increased irrespective of the number of claims your employees make. 
Fundamentally, larger corporate health insurance plans with a minimum of 50 employees would be recommended to select experience rating.  
Our Advice
If you are looking for group health insurance in Singapore, it is advisable that you give your health insurer as much information as you can about your employees' unique requirements (also known as a census) so that you get a tailor-made, accurate insurance quote. 
Global health insurance companies typically update their medical insurance policies every six months or every year. 
These updates occasionally mean adding new benefits or removing existing ones. Therefore, regularly check to see how it has effects on your company because it means that your company may need to change to another group medical insurance policy that better suits your organization over time. 
Regardless of whether you are a startup, SME or larger corporate in Singapore there are now insurers who are specifically able to cater for your requirements and have particularly attractive premiums. 
Want to learn more? Please reach out to us at [email protected]