Health Insurance Hong Kong, Travel Insurance Hong Kong, Life insurance Hong Kong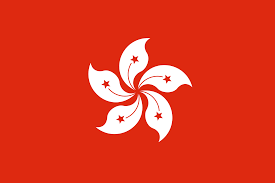 Overview
Hong Kong is a former British colony that was passed over to China in 1997 when Britain's 99 year lease expired. It is now a special administrative region of China and is still widely regarded as the place where East meets West. Hong Kong is a major corporate and banking center despite its size.  For expats and travelers, it offers a wide variety of things to do and see. Hong Kong recently got voted the most expensive place in the world to live which makes the need for the correct insurance ever more important when in the territory.
Health Insurance Hong Kong
Hong Kong is home to both public and private hospitals. Public hospitals in Hong Kong are designed for the citizens of the country through its heavily subsidized public health care program. As a foreigner, you will not be seen in a public hospital unless you have a Hong Kong Identity Card. Public health care in Hong Kong is much cheaper than private and as a result Hong Kong residences utilize it very heavily. Hong Kong's aging population and large scale migration from China has also added to the bulging workload faced in many of the public facilities. The knock on effect of this means the public system does suffer from very long waiting times and are some of the highest in Asia.
Private hospitals exist purely for those who opt to purchase private health insurance in Hong Kong. These facilities are used the vast majority of the time by expatriates. They are a good option if you need to be seen or treated immediately, want to speak to a medical professional in English (which is not always possible in the public system) and see the best possible consultants and specialists for you and your family.
For visits to see a doctor about a minor ailment or illness, consultations are available at both public and private hospitals. While procedures vary by facility, there are generally no appointments made in the private sector. You can often arrive and be seen instantly.  The public system adheres to a strict booking system where at least 24 hours notice must be given before you go to see a GP.
Travel Insurance Hong Kong
There are a lot of benefits that you can get from having a Hong Kong travel insurance plan but a basic feature of all of these plans is emergency inpatient cover. Essentially this is the backbone of all travel insurance schemes that cover medical care while you are abroad. The coverage for inpatient means that your provider will cover your medical expenses including room and board as well as medicines during your confinement at a hospital.  There are other benefits that you can also expect to get from your plan, which benefits vary from insurer to insurer.
Outpatient cover enables you to get reimbursed for medical consultations or minor procedures done in an outpatient setting. This translates to cover for your regular trips to the doctor. If you have a virus or you need a check up or see a specialist then adding outpatient cover often caters this for. This is available with some providers however not all.
As Hong Kong is one of the most expensive places in the world for medical care this is something every traveler should consider when travelling to the territory. Some travel insurance plans already provide this cover while you have to pay extra from the basic plan to get this coverage. Let us guide you to finding the correct plan for your situation and location.
They are many other components that will either come as standard or can be added to your travel insurance policy. 
Life Insurance Hong Kong
When you decide you are moving to Hong Kong expat life insurance something that everyone should look at. It is likely that being based in Hong Kong that your liabilities will have increased; living costs are higher with housing and school fees. Would your family have enough provisions to maintain their current lifestyle without today's household income?
They are a range of life insurance options to consider in Hong Kong. Options available are term life, whole of life and universal life. All these plans work differently and have a range of additional riders that can be added such as critical illness cover, total permanent disability, waiver of premium, income protection and waiver of premium to name a few. With so many options to consider the task can sometime feel daunting. It is our job to identify what is important to you and find a solution which fits your needs.