As one of the oldest life insurance providers in existence Friends Provident have a long history of providing comprehensive cover and a proven track record on servicing. Get Friends Provident quotes online and see what life insurance policy they have will best match your needs.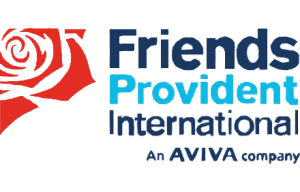 With offices in Hong Kong, Dubai, Singapore, the Isle of Man, and Salisbury in the United Kingdom, Friends Provident is ideally situated to help expatriates with their international life insurance needs no matter where in the world they may be located. The company's Hong Kong location is the Friends Provident servicing and sales headquarters for the North Asian Region and allows the insurer to further understand the needs and requirements of a large consumer base in Asia's world city.
With a comprehensive range of award winning life insurance and pension products, Friends Provident International is committed to the protection of its customers. With over 200 years of experience in the United Kingdom, the company provides the assurance that it has the experience and capability to provide superior solutions to any life insurance challenge.
Friends Provident International is a dedicated provider of global Life Insurance, Pension, and Investment products in Asia, the Middle East, and Europe. Friends Provident International is a part of the Friends Life Group – the group of companies which includes Friends Life PLC and all affiliated subsidiaries.
Compare Friends Provident Insurance Quotes with i-Brokers
If you would like to receive a free quote for any of the life insurance plans, complete the easy form at the top of this page. One of our life insurance specialists will be happy to assist you.
Got a question that is specific to you? Email [email protected]