As a Jakarta expat, it is typical that very often you have the following questions on your mind: "How is Jakarta expat life going to be?", "What to eat and what not to eat in Jakarta?", Leading an expat life in Jakarta, Indonesia makes us think about many things. One of those important matters is Jakarta's healthcare system.
Here we have put together a healthcare guide for expats in Jakarta for you. It is going to cover state-owned Jakarta medical centers, private medical centers in Jakarta, cost of medical treatment in Jakarta. It also includes inpatient, outpatient and dental care in Jakarta, Jakarta emergency numbers and health insurance in Jakarta.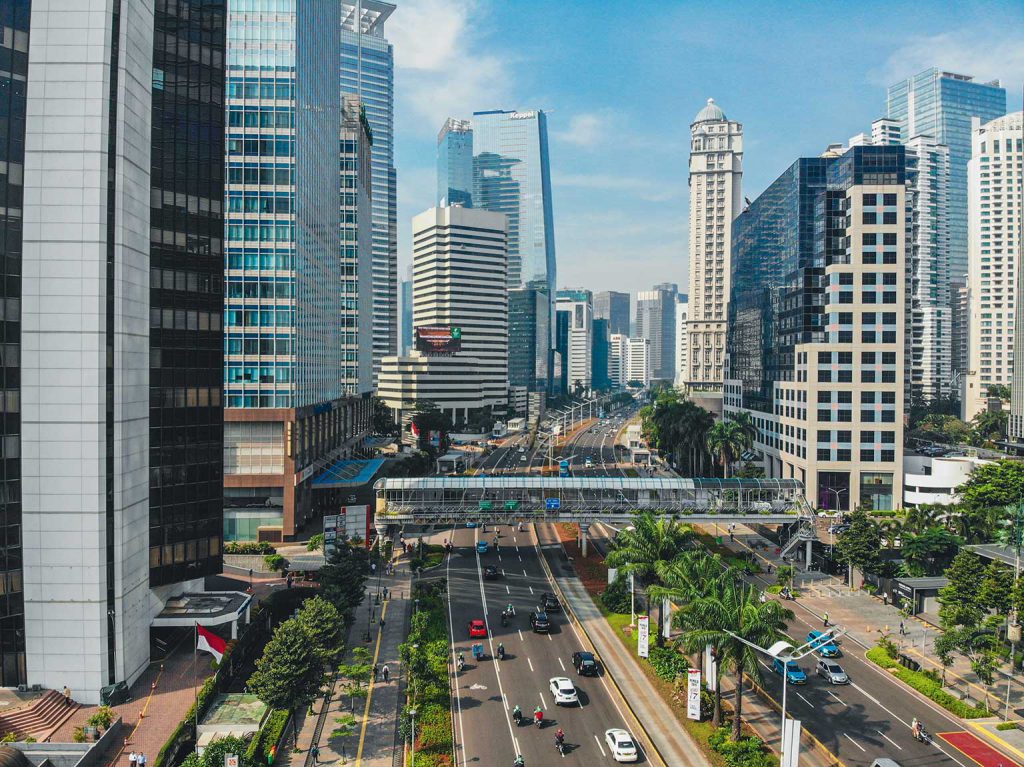 Public Jakarta Medical Centers
The majority of state-owned Jakarta medical centers are more geared towards Indonesian nationals than expatriates in Jakarta. For example, in MMC Hospital Jakarta (Metropolitan Medical Center) and Ciputra Hospital Jakarta, you will experience long waiting times for medical treatment whether your injury or medical situation is urgent or life-threatening or not. The medical staff at public Jakarta hospitals do not have fluent English communication skills either. This is the reason why expats living in Jakarta are more inclined to visit international hospitals owned by the private sector.
Private Jakarta Medical Centers
In Jakarta, there are a number of high-quality private Jakarta medical centers that mainly serve expatriates in this Indonesian capital. Some of the most popular Jakarta private hospitals include:
As the largest hospital chain in Indonesia and accredited by the Joint Commission International (JCI) of the United States, Siloam Hospital Jakarta is an expert in the fields of cardiology, neuroscience, orthopaedics, and radiation oncology.
Address: Jl. RA. Kartini No. 8, Cilandak Jakarta Selatan
Phone number: (021) 2953 1900, Emergency 1-500-911
Email: [email protected]
The goal of Mayapada Hospital Jakarta Selatan (MHJS) is to provide international quality health services to every Indonesian and expatriate communities without having to travel abroad.
Address: Jl Lebak Bulus 1 Raya, Cilandak, Jakarta, Jakarta Selatan 12430, ID
Phone number: +62 21 29217777
Email: [email protected]
Located in the heart of Jakarta, Medistra Hospital Jakarta specializes in cardiovascular, digestive disease & GI oncology, orthopedic and neuroscience.
Address: Jl. Jend. Gatot Subroto Kav. 59, South Jakarta, 12950
Phone number: +62 21 5210200
Email: [email protected]
Jakarta's Cost of Treatment
In Jakarta, hospital costs are typically still lower than those of hospitals in Singapore and those in the West. This level of medical costs is considered good value for money for the Jakarta expat community. The reason is that expats will meet English speaking medical staff with a fairly comprehensive selection of medical services. Also, they will not have to wait in a long queue at a private hospital in Jakarta.
Most popular Jakarta doctors and medical clinics in Jakarta for outpatient care
Situated in Bangka district of Jakarta, Good Practice Clinic Jakarta is a family clinic whose expertise is family medicine. They intend to serve both the expat community in Jakarta and Indonesians alike. The doctors at this clinic can speak Bahasa Indonesia, English, Dutch and Japanese.
Address: Jl. Bangka Raya No. 106 B Jakarta Selatan 12730 Indonesia
Phone number: +62217183140
Email: [email protected]
As one of the most popular eye centers in Jakarta, Klinik Mata Nusantara has a team of experienced ophthalmologists who speak English fluently. The eye center also has around-the-clock laboratory facilities as well as qualified expert pathologists.
Address: Jl. R.A. Kartini No. 99 Lebak Bulus Jakarta 12440
Phone number: +62 21 751 6688
Some of the most adept skin doctors in Jakarta can be found at Bening's Clinic Jakarta. They also have excellent reviews online which you check out yourself.
Address: Jl. Kemang Timur No.6, RT.7/RW.4, Bangka, Kec. Mampang Prpt., Kota Jakarta Selatan, Jakarta, Indonesia 12730
Phone number: +62 21 22717501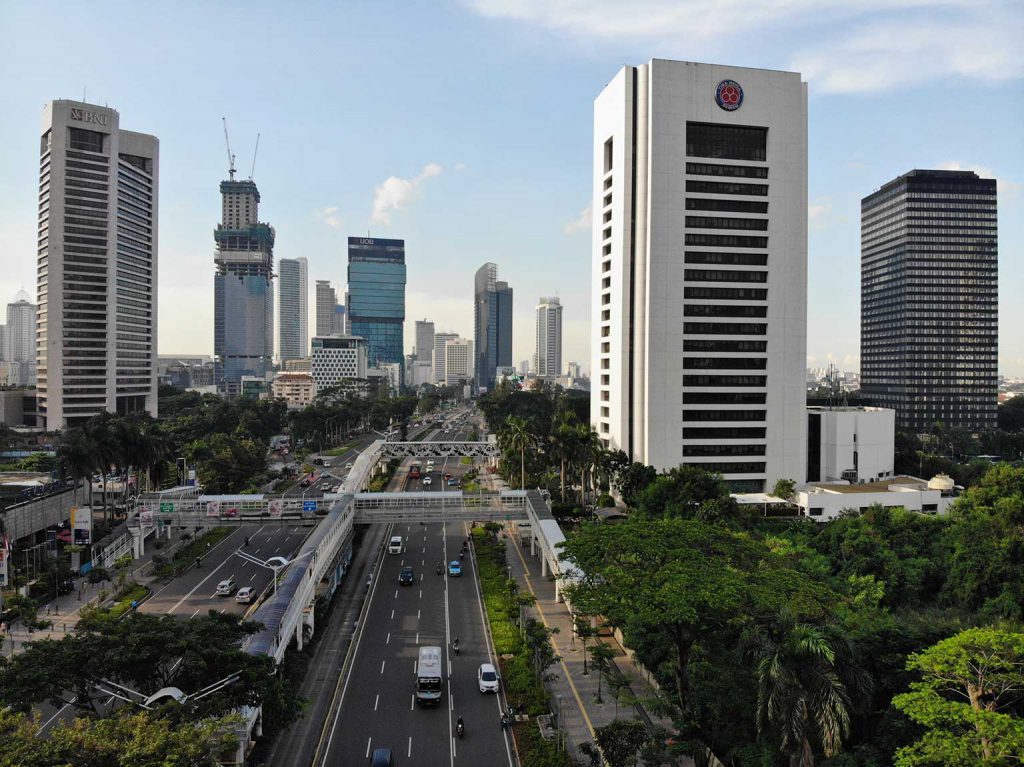 Jakarta Dental Clinics
Several Jakarta dentists have been trained overseas and speak English fluently. Some of the most popular dentists in Jakarta include:
Stephanie Dental Clinic Jakarta
As a pioneer of Dental Group Practice Association (DGPA) in Jakarta, Stephanie Dental Clinic Jakarta offers expatriate dental patients in the city with pleasant and relaxing atmosphere.
Address: Gedung Menara Duta, 2nd Floor, Wing A, Jl. H. R. Rasuna Said No.B 9, RT.00/RW.00, Kuningan, Setia Budi, Kota Jakarta Selatan, Daerah Khusus Ibukota Jakarta 12910, Indonesia
Phone number: +62 21 5209315
Divine Dental Clinic Jakarta
Divine Dental Clinic Jakarta is equipped with international certified dentists with years of experience and high-quality dental equipment which meet the standards of expats living in Jakarta.
Address: World Trade Center 3, Retail Podium, Jl. Jend. Sudirman No.Kav 29, RT.4/RW.2, Kuningan, Karet, South Jakarta City, Jakarta 12920, Indonesia
Phone number: +62 21 2952 2657
Email: [email protected]
Elite Dental Clinic Jakarta
Elite Dental Clinic Jakarta is situated in Kebayoran, South Jakarta. They house qualified dentists and dental staff as well as edgy dental facilities and equipment.
Address: JL. Radio Dalam Raya No. 44B, Kebayoran Baru, Jakarta Selatan
Phone number: +62 21 22 777 924 , 0812 9839 0818
Email: [email protected]
Our Advice
It is always important to be mindful of the locations and treatment costs of Jakarta medical centers and dental providers in your particular area of the city. Ensure you select a medical insurance plan that suits your medical requirements and the needs of your loved ones.