Health Insurance New Zealand, Travel Insurance New Zealand, Life Insurance New Zealand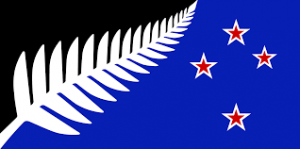 Overview
New Zealand is in the western Pacific region, consisting of 4.4 million people who are concentrated primarily on two main islands, the North and the South Island. The country is dominated by two distinct cultural groups: New Zealanders of European descent, and the minority Maori.
Today New Zealand is a prosperous nation with a vibrant economy, well-cultivated natural environment and an attractive tourism industry.
Health Insurance New Zealand
The New Zealand health structure has undergone numerous transformations in the past few years, moving from a state arrangement to a public-private mixed system today that has incorporated more free market and health insurance elements into its provisioning of  medical services. The government still keeps overall accountability for the coordination of healthcare but the delivery is divided between public, voluntary and for-profit healthcare sectors.
Independent medical practitioners offer most ambulatory medical services, public hospitals provide most secondary and tertiary care, and the small private hospital sector concentrates mostly in elective surgery and long term health care.
Expats moving to New Zealand will be expected to pay for medical services and treatment while in the country. Those requiring a simple medical consultation will be administered through the public system and those who find themselves in emergency conditions will have aid delivered immediately. Visiting the doctor will cost about NZ$50 and may vary between practices and localities. The New Zealand public healthcare system is subsidized for Australian, British and New Zealand citizens.
Comprehensive insurance is advised for all other nationals. Check with your country's health department to see if a reciprocal cover agreement is in place with New Zealand. Expatriates should take note that although the quality standard of healthcare is high in New Zealand, it is strongly recommended that a visitor to the country takes out an international medical insurance policy, which should include cover for medical evacuation and medical repatriation in case of an extreme medical circumstance.
Travel Insurance New Zealand
New Zealand is a country where travel insurance is an essential item that all visitors show have no matter how long you plan to travel for. For working holiday visa guidelines, it is required that you have travel insurance to cover you during your time in the country.
If you don't have insurance, you'll be footing the bill for any accidents or injuries. As a backpacker, the last thing you want to worry about is unexpected expenses.
Life Insurance New Zealand
Expat life insurance in New Zealand is something that everyone with a young family should look at. It is often the case that the main income generator for expat families in New Zealand is one person so the impact on the family should a death occur to this person is potentially catastrophic.
Life insurance in New Zealand can allow you to cherish your years more easily without the stress brought on worrying about what will happen to your loved ones after your death. Life Insurance in New Zealand will bring additional peace of mind as you take on a new life with new challenges to face.