Insurance in UAE for Expats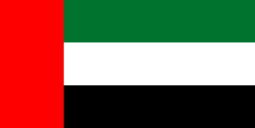 Overview
The U.A.E, is a federation of seven emirates on the eastern side of the Arabian peninsula, at the entrance to the Persian Gulf. It is a country rich in history and culture and now the major business and travel hub of the Middle East.
Expats uniquely make up the majority of the population in the U.A.E and it is still positions itself as one of the go to destinations for expats globally.
Health Insurance UAE
Healthcare standards in the UAE are high, and are continuing to improve with many medical professionals speaking English. The UAE government is working on improving the country's health care system in the hopes of becoming a medical tourism hub. However, private medical insurance is a necessity by law for foreign nationals.
Foreign nationals account for 90% of the population in Dubai, which has led to claims that native citizens were being squeezed out of hospital beds, as many previously uninsured individuals benefitted from "free" care. Free care for local nationals has meant higher insurance premiums.
While Dubai previously had a public health care system that covered all citizens and expatriates, they now require expatriates and long-term visitors to have international health insurance in Dubai. A basic plan is typically paid for by your sponsor or employer, but you can upgrade to a more comprehensive expat health insurance plan. 
You will have to register at the health center or hospital of your choosing once your health insurance plan in Dubai is activated. Dubai is home to both public and private hospitals, with the public hospitals open 24 hours a day and focusing on accidents and emergencies and private facilities taking in planned procedures. Some private hospitals, pandering to the clientele, are quite luxurious, although you can expect to pay for the amenities.
While the quality of basic health care in Dubai is quite high, in part thanks to the wealthy locals and expatriates that have made the small country their home, there is not a great wealth of doctors specializing in advanced treatments. Most well off residents leave the country for surgeries and other specialized procedures, heading to London or the United States instead. If your expat health insurance plan is global and not just for Dubai, you can do the same thing.
Travel Insurance UAE
There are a lot of benefits that you can get from having a U.A.E travel insurance plan but a basic feature of all of these plans is emergency inpatient cover. Essentially this is the backbone of all travel insurance schemes that cover medical care while you are abroad. 
The coverage for inpatient means that your provider will cover your medical expenses including room and board as well as medicines during your confinement at a hospital.  There are other benefits that you can also expect to get from your plan, which benefits vary from insurer to insurer.
As the U.A.E is one of the most expensive places in the world for medical care this is something every traveler should consider when travelling to the territory. Some travel insurance plans already provide this cover while you have to pay extra from the basic plan to get this coverage. Let us guide you to finding the correct plan for your situation and location.
They are many other components that will either come as standard or can be added to your travel insurance policy. 
Life Insurance UAE
When you decide you are moving to U.A.E expat life insurance something that everyone should look at. It is likely that being based in the U.A.E that your liabilities will have increased; living costs are higher with housing and school fees. Would your family have enough provisions to maintain their current lifestyle without today's household income?
They are a range of life insurance options to consider in U.A.E. Options available are term life, whole of life and universal life. All these plans work differently and have a range of additional riders that can be added such as critical illness cover, total permanent disability, waiver of premium, income protection and waiver of premium to name a few. With so many options to consider the task can sometime feel daunting. It is our job to identify what is important to you and find a solution which fits your needs.