Insurance for Expats in Laos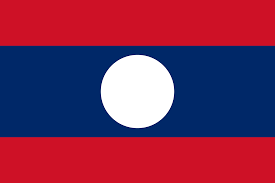 Overview 
Laos was a French colony until 1953 and then underwent a civil war. Laos achieved political stability in 1975 when the war ended. Then, beginning in the late 1980s, Laos' communist government started market reforms and opening up to the world. 
Although Laos is a small country, it has a fast-growing economy and is poised to become a major energy producer in Southeast Asia with its hydroelectric power projects. Additionally, the Laos-China railway was completed by 2021, further accelerating Laos' economic growth. While the current healthcare system in Laos is underdeveloped, the government is improving its healthcare infrastructure with the help of its Asian neighbors through major investments and international aid agencies.
Health Care and Health Insurance in Laos

Laos is one of the most poverty-stricken countries in Southeast Asia, and as such, the country's healthcare service struggles to provide comprehensive services to residents and visitors in the country. The country's ongoing health issues and the standard of medical facilities vary greatly depending on location. 
However, the healthcare system has shown significant improvements since the 1950s, as evidenced by the achievement of most of the country's Millenium Development Goal targets, but has a long way to go before it reaches a standard comparable to other nations.
There are no facilities in Laos for major medical emergencies. The state-run hospitals and clinics are among the most basic in Southeast Asia in terms of the standards of hygiene, staff training, supplies, and equipment.
For minor to moderate conditions, including malaria, Mahosot Hospital's International Clinic in Vientiane has a decent reputation.
If expatriates suffer from any major illness or injury, it is advised to be evacuated to the nearest adequate medical facility, which, in most cases, would mean evacuation to Thailand, Vietnam or major foreign cities like Bangkok to receive emergency treatment.
For medical emergencies to neighboring Thailand, ambulances can be arranged from nearby Nong Khai or Udon Thani in Northeast Thailand. Nong Khai Wattana General Hospital in Nong Khai is the closest. The better Aek Udon Hospital in Udon Thani is an hour further from the border by road. 
Travel Insurance in Laos
With a population estimated to be under 7 million, it is easy to see how Laos's natural beauty has been maintained, but the small population doesn't mean that Laos is without culture and diversity. In fact, it has around 49 different ethnic groups and tribes within its borders, speaking a range of different languages, many of which are similar to Thai.
Laos is officially a Buddhist country and there are many shrines and temples to visit throughout the region. The golden stupa in Vientiane, the Pha That Luang, is the national symbol of Laos and is the country's most famous and stunning monument. Designated a UNESCO World Heritage Site, the temple is a must-see for visitors to the country, though expats moving to Laos will find that there are also many other temples to explore throughout Laos, such as the Wat Phu, which dates back to the 12th century.
The main concerns about Laos are in reference to healthcare and safety, and while there is a developing network of top quality hospitals and medical facilities, these still are at the development stage and quality.
Many of the most important benefits of travel insurance in Laos are medical in nature, so be sure to check your policy before you go. As well as this there are other situations, from cancelled trips to delayed flights, from stolen cameras to lost baggage that you will want to be insured for with you Laos travel insurance policy.
When buying Laotian travel insurance make sure that your plan has a high enough rate of coverage that an accident would be covered. An insurance plan that only covers USD 3,000 in care won't be much use to you if you get into a major accident. We suggest you look for a minimum of USD 50,000 for medical expenses, and at least double that for evacuation. Ideally, you'll be covered USD 200,000 for medical expenses and at least the same for evacuation.
Life Insurance in Laos
Expat life insurance in Laos is something that everyone with a young family should look at. It is often the case that the main income generator for expat families in Laos is one person so the impact on the family should a death occur to this person is potentially catastrophic.
Life insurance in Laos can allow you to cherish your years more easily without the stress brought on worrying about what will happen to your loved ones after your death. Life Insurance in Laos will bring additional peace of mind as you take on a new life with new challenges to face.