Health Insurance Brazil, Travel Insurance Brazil, Life insurance Brazil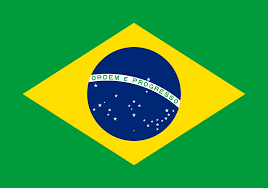 Overview
Brazil is a strong mix of the big, the bold and the beautiful, perennially one of the world's favourite destinations. It's also one of the largest countries on the planet, with an awesome array of treasures to match. The Amazon Basin teems with an unrivalled mass of flora and fauna; and the wetlands of the Pantanal, the largest on Earth, support a staggering diversity of wildlife.
Health Insurance Brazil
With 66% of hospitals in Brazil are private and public hospitals make up 34% of them. When seeking medical treatment in Brazil, expats exclusively will go to private hospitals and clinics where they can receive the highest quality of healthcare. While Brazil has a government funded free public national healthcare system for those that cannot afford to pay for healthcare, their private hospitals have made Brazil one of the best medical tourism destinations in South America.
Under Brazil's United Health System (Sistema Único de Saúde, SUS), hospitalisation, prescription medicines, and visits from doctors are free of charge. However, because medical care is free under this system, public hospitals are very crowded and patients may need to wait a long time to receive treatment. Private hospitals and clinics usually have better facilities and many of those who have enough money prefer to get treatment from these private institutions.
Brazil is known for having a lack of general practitioners because most of them work in private practice. Big cities in Brazil have a bigger variety of specialists but this also means expensive hospital bills. It is cheaper in smaller towns but there are not as many specialists available.
Travel Insurance Brazil
Traveling to Brazil is a popular choice for many people however it is not without its risks. Brazil has long been a popular travel spot in South America attracting thousands of visitors each year to take in its stunning beaches and national parks, bustling cities and vibrant culture. Travelers are advised to exercise a high degree of caution while in Brazil on account of the serious levels of violent crime, particularly in the major cities.
High levels of serious and violent crime are the central risk to watch out for, particularly in the major cities. Avoid the city slums, known as favelas, due to their extreme risk of robbery or violent crime. You are much safer outside these areas, but still need to pay attention and be careful. Avoid wearing visibly expensive jewellery, watches or clothing items where possible, and if you are attacked or robbed, do not resist. Prioritise your personal safety, and remember that possessions can be replaced. Also be aware that there are both registered and unregistered taxis, and that the latter should be avoided in all circumstances
Brazil is a hotspot for malaria, yellow fever, the Zika virus and other mosquito-borne health issues. You should always make sure you are fully vaccinated against these before travelling to Brazil. Travelers should take appropriate precautions against mosquitoes all year round, but particularly in the May-August and November-January wet seasons.
Life insurance Brazil
Expat life insurance in Brazil is something that everyone with a young family should look at. It is often the case that the main income generator for expat families in Brazil is one person so the impact on the family should a death occur to this person is potentially catastrophic.
Life insurance in Brazil can allow you to cherish your years more easily without the stress brought on worrying about what will happen to your loved ones after your death. Life Insurance in Brazil will bring additional peace of mind as you take on a new life with new challenges to face.