Health Insurance Australia, Travel Insurance Australia, Life Insurance Australia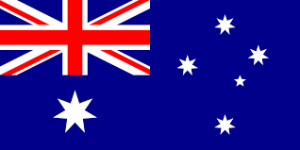 Overview
The Commonwealth of Australia was formed on 1 January 1901. The six states unified to become an independent nation under a single constitution, with Queen Victoria as the head of state.
For many years Australia was dominated by its colonial past and predominantly attracted expats from the UK. Today Australia has citizens from all over the world who call it home.
Health Insurance Australia
When you're thinking about moving to Australia, your first concerns are probably about arranging accommodations and finding a job. However, you also need to think about your health. What will happen should you fall ill? It makes sense to think about private health insurance. Australia does have reciprocal health care agreements with certain countries, but these only entitle people to limited care and are not designed for expatriates. Many insurers can help arrange full health insurance in Australia suited to your individual needs, so that you and your family get the best quality treatment, no matter how far you are away from home.
Great Britain, Finland, Ireland, Italy, Malta, the Netherlands, New Zealand and Sweden — have reciprocal health care agreements with Australia, which cover medically necessary treatment for visitors along with subsidized prescriptions for medication required to treat these ailments. Dental treatment, transportation by ambulance and optometry are not covered, and these agreements are designed for short-term visitors and holidaymakers rather than for expatriates. If you are planning to move, expatriate medical insurance in Australia is thus strongly recommended
Australia has a well-respected universal health care system called Medicare, with more than 1,300 public and private hospitals, including nearly 740 public hospitals providing acute treatment. Australian medical facilities have scored well in international surveys on quality of care, though small hospitals and health care centers in remote regions may not be able to offer a full range of treatments, and there are waiting lists for many elective surgical procedures. A significant number of locals also choose some form of additional medical insurance. Australia currently has around 11 percent of its total national health care budget covered by private funding of this kind, and for those insured it offers a choice of hospitals, clinicians and timings for treatments.
Travel Insurance Australia
If you are planning to visit Australia it is important to take a comprehensive travel medical insurance policy to cover you while traveling, remembering to check if a policy covers scuba-diving if that is your planned activity there.
Australia is a generally safe and democratic country, and expatriates and travelers are unlikely to be at any serious risk. Nonetheless, there are some concerns over terrorist activity, with a number of recent arrests by Australian police forces of suspects on counter-terrorism charges.
Sydney is a top destination in Australia for visiting tourists, who want to see the Sydney Harbour and Opera House among other attractions. Other popular destinations include Melbourne, Port Douglas, Cairns, Brisbane, Byron Bay, Perth, Adelaide, Surfers Paradise and Hobart to name a few.
Travelers who have stayed more than one night (within the previous six days) in a country with a risk of yellow fever will need a certificate of vaccination against yellow fever. Otherwise, there are no necessary vaccinations for travel to Australia, but all travelers should make sure that their tetanus, diphtheria and polio inoculations are up to date. Hepatitis A and Hepatitis B vaccines are also recommended for those in certain risk groups, and inoculation against Japanese Encephalitis (JE) is also recommended if you plan to visit or work in agricultural areas of the Islands of Torres Strait and the Cape York Peninsula.
Australia is home to a significant number of poisonous insects, spiders and snakes, as well as larger dangerous creatures like crocodiles and sharks. The climate can be hot and harsh too — even in the cities — so it's a good idea to ensure you carry water to drink, wear a high factor sunscreen and keep covered up with a hat. Swimmers and surfers should also be aware of strong tides and currents off many beaches, and should remain in supervised areas with lifeguards in attendance.
Life Insurance Australia
Expat life insurance in Australia is something that everyone with a young family should look at. It is often the case that the main income generator for expat families in Australia is one person so the impact on the family should a death occur to this person is potentially catastrophic.
Life insurance in Australia can allow you to cherish your years more easily without the stress brought on worrying about what will happen to your loved ones after your death. Life Insurance in Australia will bring additional peace of mind as you take on a new life with new challenges to face.