Giving employees overseas assignments has become typical in many sectors these days. There are plenty of reasons for that, be it strategic or operational ones.
When it comes to expatriate management, one of the most important things HR directors or managers need to consider is how to help expat colleagues succeed in their assignments abroad.
So, in this article, we are going to share with you some initiatives HR professionals can implement to provide expatriate staff members with assistance in settling into their new life overseas.
1. Pre-departure Program for Soon-to-be Expatriates
A pre-departure training session is a program held for employees who are given overseas assignments in order to help them succeed at the tasks.
No matter how comprehensive the program is, different staff members have different situations as they need to think about the following factors:
• Culture and tradition of their new country (home)
• Language
• Security and safety
• Family matters (For example, school selection for kids)
Benefits of Pre-departure Program for Would-be Expatriates
A. Better comprehension of their responsibilities
Crystal-clear pre-departure training session that emphasizes the key reasons and goals of would-be expatriate employees' assignments is more inclined to help match these employees with the right expectations more easily.
B. More effective integration
To make the integration into the new country more effective, the pre-departure program should include the following:
• Contrasting the cultural distinctions of host country with those of home country
• Instill the skill of emotional adaptation into the would-be expat employees so they can accept new behavior and values and are able to deal with culture shock effortlessly
• Instill a sense of respect towards the culture and traditions of the host country into the employees.
C. Better language proficiency
The pre-departure training should provide those settling into the new role abroad with some basic knowledge of the language of the host country. The purpose of this is to improve their access to information which will help them establish new business connections which is considered a key part of expatriate accomplishment.
D. Support for Their Family
The expatriates' family is a very essential topic not to be missed in the pre-assignment training. As a HR manager, you need to make sure the HR department is always there to support the expatriates' spouse and children whenever they run into issues in the host country.
2. Provide Local Support for Non-Work Concerns
Actually, a large number of expatriates feel that support from local professionals in the host country offer more value than that from HR or their coworkers in the home country. Do consider outsourcing this responsibility to a local expert who can assist the expats with their new settlement issues including personal tax, language, schools for their children, accommodation and utilities.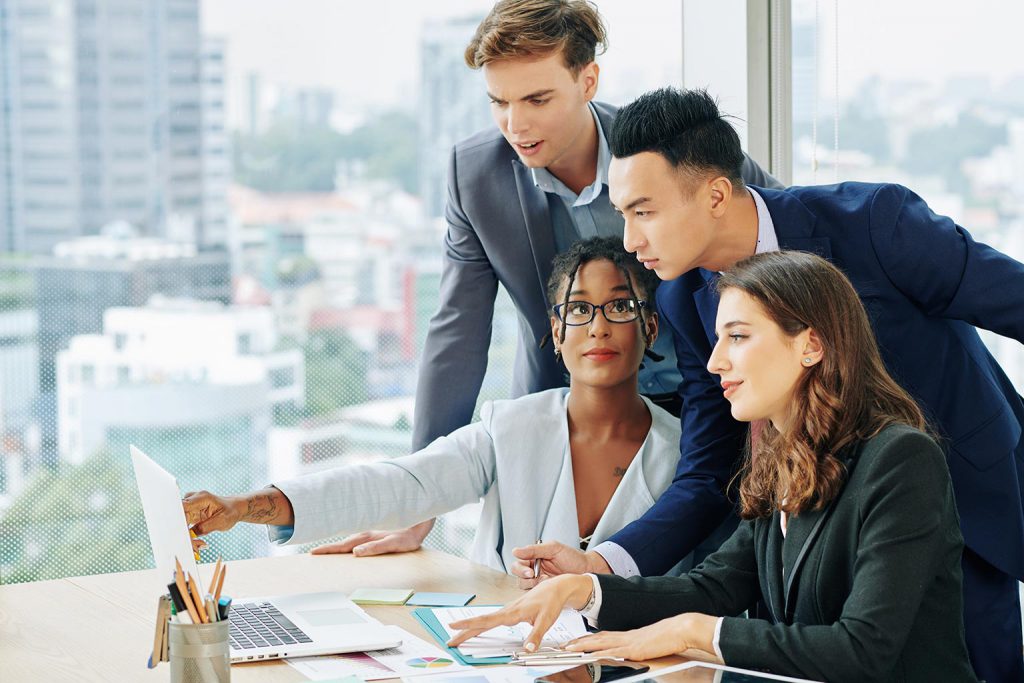 3. Help Build Overseas Workplace Relationship
If the employees on overseas assignment have great mental and emotional health, they are more likely to succeed in their role in the host country. By mental and emotional, this refers to having friends or like-minded people by their side. These could be expat families working in your company or other local colleagues.
As an HR manager or director, you can informally introduce the expatriates to other colleagues in the host country prior to going on the actual assignment. You can also hold an activity for them on arrival in which they can meet other like-minded people who are expat families working in your company.
4. Constant Assistance
Although it seems that the expatriate employee settle everything in place in their new home, it is still advisable that you keep in touch with them for consistent check-ins and ongoing support in case they need any help with any issues that may arise.
Medical Care
You need to make sure that the expatriate employees as well as their family always have access to great healthcare facilities. Select an international health insurance corporate plan that provides them with the protection and support they are looking for.
It would be excellent if you can offer the expatriate employees with an employee assistance program that can help them solve the mental and physical health issues including culture shock and depression which happen quite often among those moving overseas.