Over the past couple of months, we've begun to hear a lot more about the Metaverse since Facebook rebranded themselves to "Meta" and how it will impact businesses like insurance companies.
However, it is essential to be mindful of the fact that there is still a lot of work that needs to be done to build this new reality.
It requires brands, businesses, individuals, and communities to pour work and money into the project. But it is a project for which many fundamental considerations have to be contemplated to ensure that the Metaverse and possibly Metaverse insurance thrives.
In this blog post, we are going to share with you how the metaverse generally impact the insurance sector and how insurers can piggyback this trend in 2022 and beyond.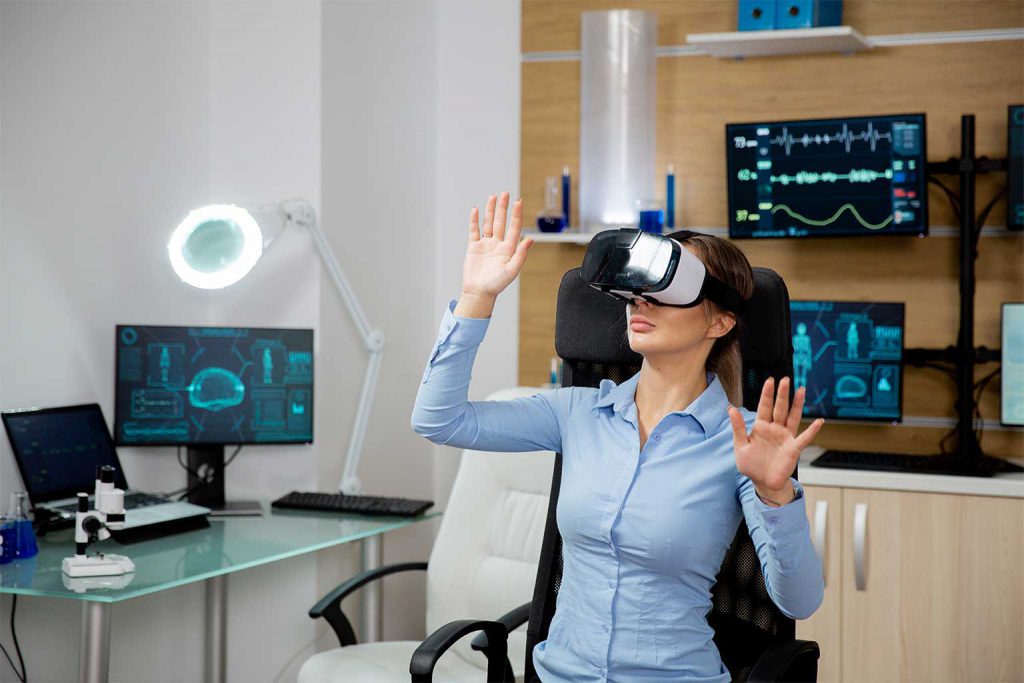 What is the metaverse? 
Metaverse is a portmanteau of the Greek word 'meta' meaning 'beyond' and universe, creating 'beyond universe'.
The metaverse is a virtual 'white space' that acts as a blank canvas where people can interact with computer-generated environments, objects and scenarios, as well as other users.
The time to bring insurance products and commercial insurance to the digital marketplace is right now. Businesses that don't do this today will end up playing catch-up when it comes to participate and possibly take advantage of the Metaverse.
What does merging assets with products mean for insurers?
We've seen market innovation racing towards the evolution of asset classes with the use of avatars, 3D models, spatial environments, and mixed reality. The asset classes can work together with the metadata to help create profiles of businesses and individuals, which will then populate the metaverse.
Certainly, many of the formats may be understandably proprietary or perhaps platform-specific. While these will quickly scale innovation, the metaverse will also become portable, and there is a need for interoperability of the assets and content between them.
In the commercial insurance industry, for instance, the critical aspects of portability will include the publishing and transparency of documentation, uniquely identifies for businesses, and risk assessment being ported to the metaverse.
All of this will need to operate seamlessly, making it possible for businesses to apply for something like workers' compensation insurance or business liability insurance almost entirely via the metaverse because all information needed is already there.
The ability to directly transfer assets from one platform to the other without using intermediary services will be the major diving force of the metaverse, especially when it comes to providing insurance products.
Insurance underwriters will have to work with broadened artificial intelligence that uses the common data model for the metaverse. The enhanced common data model, like the one developed by Microsoft, adds a holistic approach to data management in the metaverse, which, if adopted by others, will help expand the ecosystem.
The metaverse can change commercial insurance in that there needs to be further cooperation and collaboration between the government, insurance companies, non-profits, banks, and other major entities.
The metaverse will also have to be cross-platform, which means that it should be able to work across partners seamlessly. It is only once that happens that business owners will be able to apply for insurance, get approved, and make a claim without leaving the metaverse.
On the other hand, insurance companies will be able to work with large batches of data, analyzing risk and assigning a premium based on the amount of risk involved. When paired with artificial intelligence, this will work faster than it does today.
How can insurers get into the metaverse?
The metaverse as it stands today is in its infancy. Most insurers will not see the benefit of jumping into the metaverse because it offers little in the way of return on investment. The investment here is mainly of time and money.
The metaverse is going to require insurers to think beyond traditional products and services to effectively meet the needs of people using it. The insurance sector should work with manufacturers to support the responsible development of new technologies and solutions.
Insurers will want to develop a strategy of how they transfer their activities over to the virtual world so that their business is compatible with the forthcoming virtual reality.
Not to mention that it is essential to mention that in as little as three years, we'll start seeing a skyrocketing number of jobs across thousands of industries in the metaverse.
Many of these industries will be new but will require insurance. If anything, insurers can potentially make trillions from the boom, but only if they are first.
At present, the strategy seems to be building a metaverse around your brand. That means creating user-driven engagement with an immersive digital experience.
In simple terms, insurers will want to automate, streamline, and digitize every part of the process. Many insurers are already taking this approach, and those that do will be ahead.
Creating a virtual analogy of an insurance product could perceivably be the first step towards selling insurance as a product compared to service in the metaverse. That way, businesses that open shop in the metaverse or individuals seeking personal insurance can buy the insurance product based on how well it is packaged to offer them the best bang for their buck.
Improving insurance processes
As well as creating new demand for insurance products, metaverse technology could also be adopted by insurers to develop new products and processes. Areas that could be affected include:
• Claims: Metaverse headsets could be used to carry out property assessments by overlaying new damage information over pre-damage images to verify claims information.
• Talent: new realities technology could bring all aspects of the claims profession to life, helping the sector tackle its skills shortage by attracting new talent into the profession.
• Underwriters: property and casualty underwriters could use the new technology to examine assets without needing to be on site, thereby reducing costs.
• Brokers: brokers could analyse a client's risk profile and needs in a virtual representation of their premises. They could use this information to create risk management strategies, which they could then apply to real-world assets.
• Product developers: innovative insurance policies, such as Seguro GO (developed specifically for Pokémon Go players), which target specific demographics could help insurers reach a new generation of customers.
• Exposure managers could use the technology to visualise models and scenarios; insurers could use the metaverse to bring real scenarios to life, adding emotional engagement to sales or marketing experiences.
• Loss adjusters: training using new realities technology could help agents, adjusters and risk assessors develop skills wherever they are based, reducing the dependency on the availability of experts as well as lowering administration costs.
As the technology develops, the loss adjuster of the future might be able to pull up real-time and objective visual information with the claim history, legal precedents, validated third-party information and historical records of similar scenarios to inform the decision-making process.
In accordance with AR/VR journey, this could speed up claims settlements, increase customer satisfaction and reduce fraud.
The virtual items marketplace is going to be worth over a hundred billion dollars.
Considering that it is already worth around 50 billion dollars, not taking advantage of the potential offered by the metaverse would mean that insurance companies like in the past would be struggling to keep up with technology.