It's thought that augmented reality (AR) and virtual reality (VR) are expected to become multi-billion dollar industries. In turn KPMG estimates risks arising from AR and VR could result in annual net losses of around US$20 billion, presenting a new growth opportunity insurance.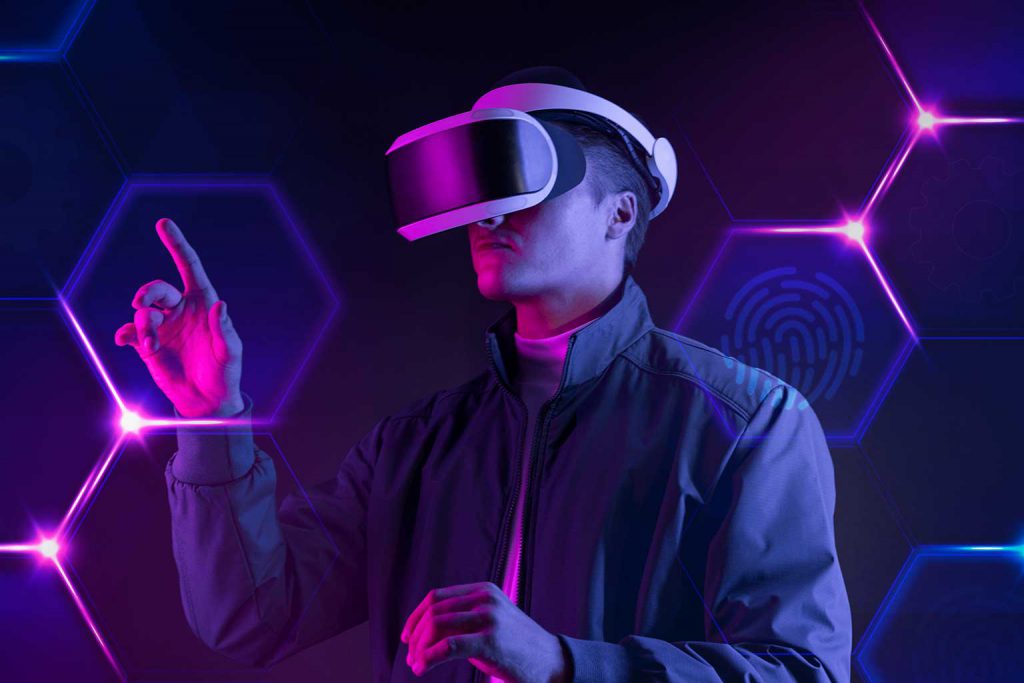 So what is augmented reality (AR)? 
Oxford Dictionaries defines AR as a technology that superimposes a computer-generated image on a user's view of the real world, thus providing a composite view. It is a technology where believable virtual objects are visible in the real world through screens.
And what is virtual reality (VR)?
VR means the computer-generated simulation of a three-dimensional image or environment that can be interacted with in a seemingly real or physical way by a person using special electronic equipment (such as a helmet with a screen inside, or gloves fitted with sensors.)
As this exciting new industry develops, there are arising major opportunities along with significant changes in the risk landscape. The risk landscape will continue to shift as public awareness grows and the popularity of specific AR and VR technologies increases.
Even though some risks should be minimized by proper regulatory measures, insurance solutions are likely to emerge to address the expected and considerable levels of personal and corporate losses.
The risks arising from AR and VR can be classified in the following four broad categories:
1. Health risks
Personal accidents caused by negligent players may have hit the headlines, but VR experiences can also cause serious side effects including nausea and dizziness. A VR session could affect your ability to drive safely or carry out hazardous workplace tasks.
Companies are already faced with high costs associated with sickness and it is possible that employers will be keen to avoid additional absences created by AR and VR.
2. Information security risks
In the short term (2016–2017), risks should be mostly related to AR games, which, by their nature, involve interaction with the real world. AR users increasingly engage actively with the technology, taking photos and capturing videos on devices that often track geo location data.
The safety of this information depends largely on user behavior.
In other words, how actively they share their AR experiences on social media (For instance, a photo of a restricted government area featuring a Pokémon from AR game Pokémon Go) and how freely they share their information with AR application providers.
The experience of Pokémon Go suggests that both aspects are likely to drive serious security risks.
Moreover, as VR usage grows and the reputation of VR avatars becomes more important, virtual avatar impersonation cases could start to damage reputations and even cause direct financial losses.
3. Behavioral risks 
There are already reports that female users of VR spaces experience frequent harassment. This is a problem that could escalate when VR becomes mainstream.
It is very likely that the perception of limited responsibility in a virtual environment, which is already prevalent on the internet, might cause frequent destructive behavior, including in business situations.
4. Privacy risks 
We are entering an environment where every head/eye movement is tracked, every conversation in a virtual environment can be recorded, and this data is shared with any AR and VR app provider.
Serious data leaks are likely to become more frequent and impactful, as relatively unsafe applications start storing unprecedented amounts of behavioral characteristics of their users.
Emerging AR and VR Opportunity for Insurance Companies
Insurance providers and insurance brokers are well positioned to seize the opportunity and start addressing these emerging risks. However, if they delay their actions, then there are three possible market developments that could drive disintermediation of traditional insurance companies.
1. Market disruption from outside the insurance industry
Augmented and virtual reality companies could form cross-sector partnerships or even establish their own insurance arms, leveraging their customer networks and detailed customer behavior data. Technology companies are attempting to enter the insurance industry and further sector convergence is likely.
2. Third party specialists could seize prevention and response support services
In an environment where insurance cover is not available, customers may seek alternative means of mitigating their exposure. Prevention and response solutions (for example, measures to minimize data security or privacy risks) will be key. Specialized agencies are already actively involved in providing risk management and response services for other risks, and would be well placed to step in.
3. Influx of alternative capital as insurance firms are unwilling to provide capacity
Alternative capital solutions could show inflated rates, as insurance carriers hesitate to provide capacity until they are more familiar and comfortable with risk quantification. This could incentivize alternative capital holders to step in as some AR and VR risk categories might provide uncorrelated returns that would be used for diversification purposes.
Growth in AR and VR insurance could potentially match the spectacular increases in cyber security insurance. However, a lack of reliable data, standardized definitions and products could see the insurance industry struggle to cope with demand. This will provide opportunities for bold insurance companies to gain a first mover advantage in this space and establish a strong position in the market.
The best way to extract value from AR and VR is understand the aforementioned four emerging risks from these technologies. There are some areas insurance executives need address seize this significant opportunity. Here are four key areas: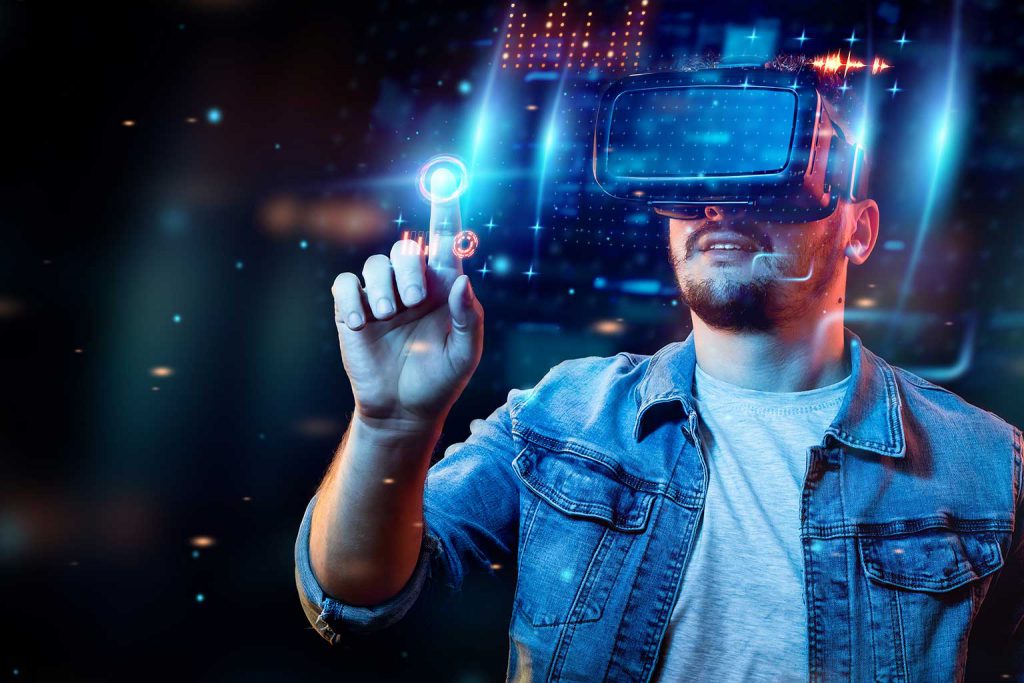 Market intelligence
Insurers and insurance brokers need to invest in market intelligence in emerging AR and VR trends and pioneer the development of new solutions rather than reacting to customer issues too late. A critical success is to understand how the industry drivers are changing the future risk landscape, as well as identify and profile future customers.
Underwriting discipline
Insurance executives are supposed to consider how various applications of AR and VR technologies are changing risk profiles for existing products. Also they need to determine whether underwriting policies and specific product wordings need to be realigned.
AR and VR technologies are expected to significantly impact the loss ratio of existing products. Take, for instance, for categories like personal accident and liability, cyber insurance may intentionally or unintentionally cover some of the AR and VR related risks.
As a consequence, some adjustments might be needed to price these policies accordingly. Some specific AR and VR technologies might also require 'spin-off' products that provide customers with optimal coverage.
Strategy and tactics
Insurance providers need to identify those AR and VR risks that are likely to be too big to ignore in particular markets at specific times, and decide where to play and how to win. For example, analyze the take-up rates of various AR and VR technologies across industries and segments, and consider user behavior differences, to assess the likelihood and potential impact of various risk factors.
Business enhancement
Utilize AR and VR technologies to improve the effectiveness and efficiency of insurance businesses. Real time information for claims adjusters, 3D modeling and simulations are some of the applications that might improve customer appeal and drive profitability for insurance players.
Takeaway
There is a high chance that the usage of AR and VR devices will increase exponentially in both the consumer and commercial space over the next few years.
For many businesses, these technologies could be perceived as interesting new tools to improve customer experience and drive efficiency but also recognize that customers require peace of mind that they are protected should something go wrong.
Insurance solutions provide a suitable response to these emerging risks, and the opportunity is likely to be there for the taking.