Insurance for Expats in the Philippines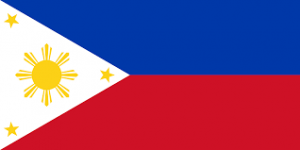 Overview
The Philippines has a rich history combining Asian, European, and American influences. Prior to Spanish colonization, the Filipinos had a rich culture and were trading with the Chinese and the Japanese.
Today the Philippines holds strong political ties with the USA and is rapidly becoming a major hub for technology in South East Asia and a popular destination for both working and retiring groups of expats.
Health Insurance and Health Care in Philippines
International health insurance is essential for any expat. In addition to expat healthcare insurance rates, insurance providers and online insurance comparisons we can show you comprehensive plans which will be required for an expat living or moving to the Philippines. 
However, remember that cheap insurance may not represent the best value for money. If you need to make a claim as an expat, you will require specialist expatriate insurance cover abroad. When relocating to Philippines, expat health insurance is an important item to research. The healthcare system in the Philippines is in transition as the country modernizes and grows. Here's some information to help you better understand health insurance.
There are more than 1,600 hospitals, most of which are privately-run and accept health insurance, Philippines health care can be hit or miss. You will see a vast difference between the quality and skills of centers in the cities and the rural areas. Lack of funding has made rural facilities outdated and lacking by Western standards. In the cities, though, there are hospitals that can boast the same standards as their Western neighbours.
Private health care services are considered to be costly by locals, but are relatively inexpensive by most expat standards. The relative affordability of private healthcare can be seen in the increasing popularity of the Philippines as a medical tourism destination.
In Manila, most expatriates head to St. Luke's Hospital, which has a 24-hour emergency center and practices top treatments and accepts most international health insurance in Philippines. Note that most hospitals will require a down payment at check-in, then give you the remainder of your bill upon checkout which you can then submit to your expat health insurance. 
Philippines illnesses, especially those most prevalent in expatriates, often require confinement for days to weeks, which can quickly increase a hospital bill. Be sure you have the proper vaccinations before arriving.
Travel Insurance Philippines
Travel insurance single trip in the Philippines should be taken out due to the health risks in the country and also due to the high crime rate which unfirtunatley is rife in some urbanized areas in the Philippines.  If you are looking for single trip travel Insurance in The Philippines we can help you search a large choice of travel insurance, short term medical insurance, Single Trip Travel Insurance in The Philippines and more.
Travel insurance is an important coverage for travelers, expats and newcomers. The most common types of cover for travel insurance in the Philippines includes:
Medical Cover

Accident Cover

Adventure sports, like scuba diving

Flight cancelations
Theft of personal belongings
Remember to purchase travel insurance when travelling in the Philippines. Read the fine print for any policy to know what's covered, what isn't and what to do in the event of an emergency.
Life insurance Philippines
The move abroad for your new venture is exciting, whether it be for work or pleasure. There is much to consider and life insurance should be a high priority on that list. Life insurance can save your family from confusing and expensive experiences people are often faced with living in a foreign country when someone dies. i-Brokers can assist you through the whole process of selecting the right cover for you no matter where in the world you are and what your requirements are.
Many life insurance policies are considered as domestic and thus will only cover you in one country. These policies are very good and often very cost effective as they provide insurance for one particular location or region. International life insurance works differently. These policies will cover you no matter where in the world you travel so will guarantee to payout if you was to pass away and you are no longer living in your original country of residence. From expatriates living abroad these type of policies are able to give you the protection you want even if you was to repatriate or move on to another destination at a later date.
Studies have shown that the average expat will live in more than one country once they have left their home country. It is with this in mind that the need for an expat to have a policy that will cover them globally is essential.